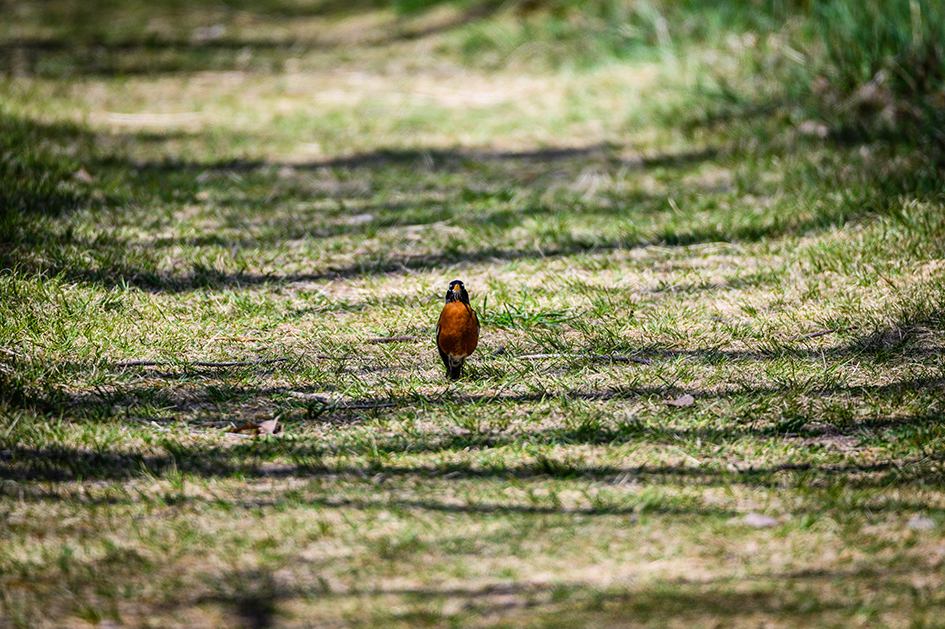 NOT REALLY QUARANTINED DAY ____.
Some days are pretty darn OK, even when they don't offer one all that much. Such was the case with my Thursday, Day ____ of being Not Really Quarantined during Pandemic-A-Go-Go 2020.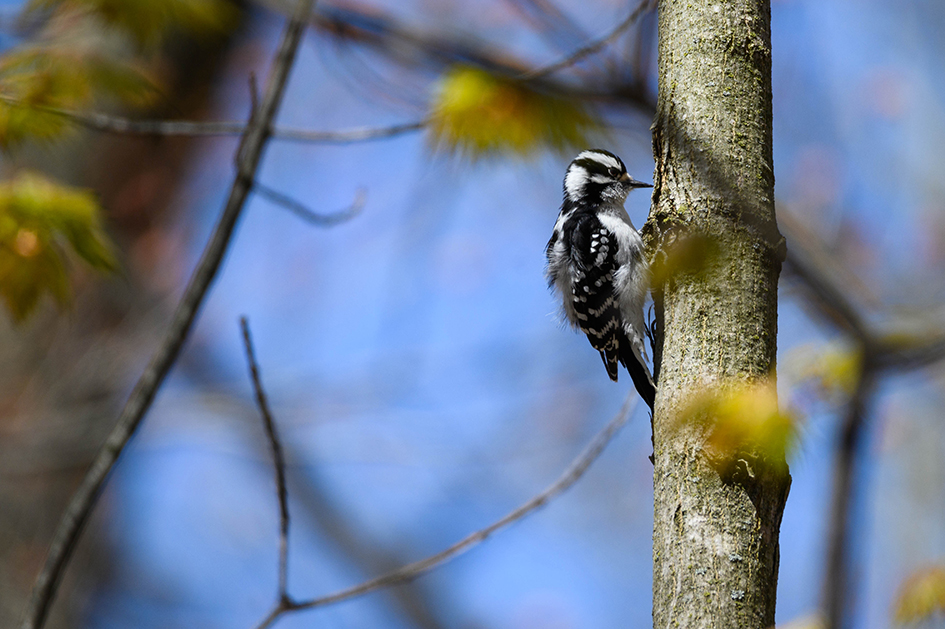 Much of this week has been spent doing landscape-ish type work in the yard. I could have easily continued on with that on Thursday, but instead decided to sleep in, drink coffee, have my online appointment with Mind Bender No. 2, then go for a walk at both the Sylvan Preserve and Meridian Park with my camera.
I had a plan for Sylvan, but sadly it fell through due to an equipment error on my part. Despite that plan falling apart, I continued on and got a few shots to be happy with: specifically the images of the downy woodpecker and of the garter snake you see here. They are two of Michigan's most prevailing critters that can be found everywhere from your back yard to the deep north woods, but I always enjoy getting a photo of wildlife in their element.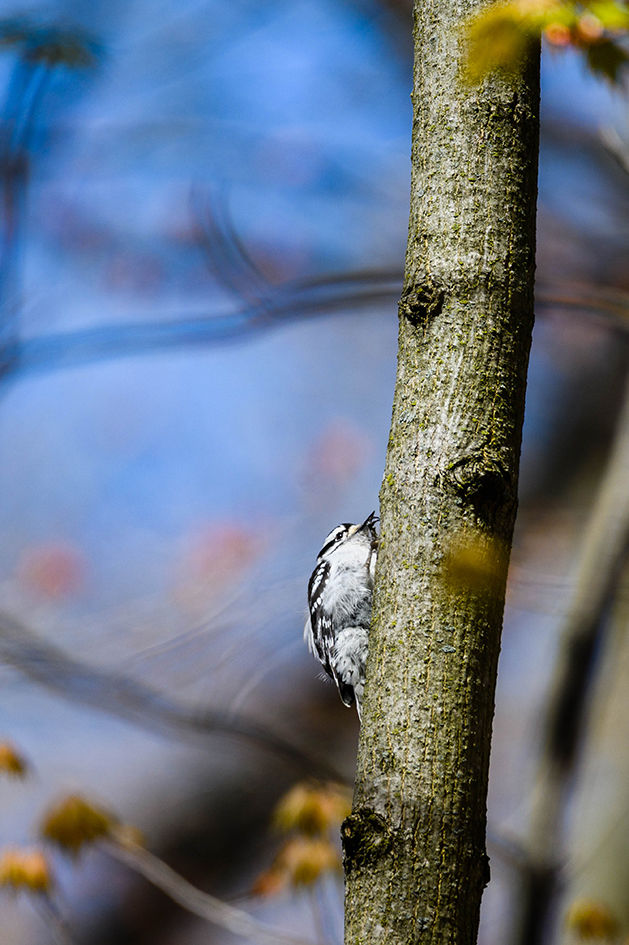 I also shot some turtles from across the river, but the bright mid-day sun was not all that helpful, and some Lightroom tinkering was needed to salvage some blown-out highlights on the shells.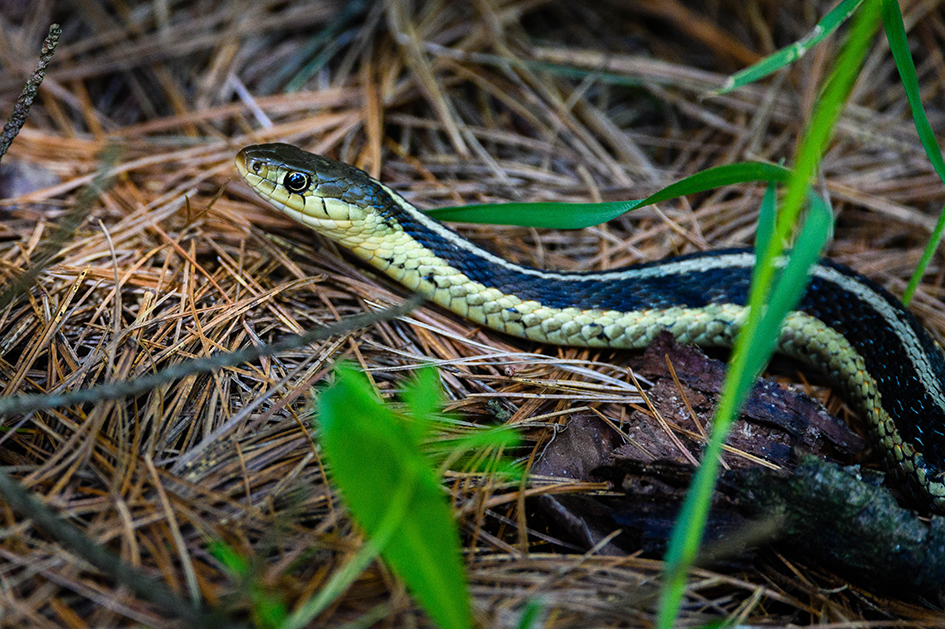 ***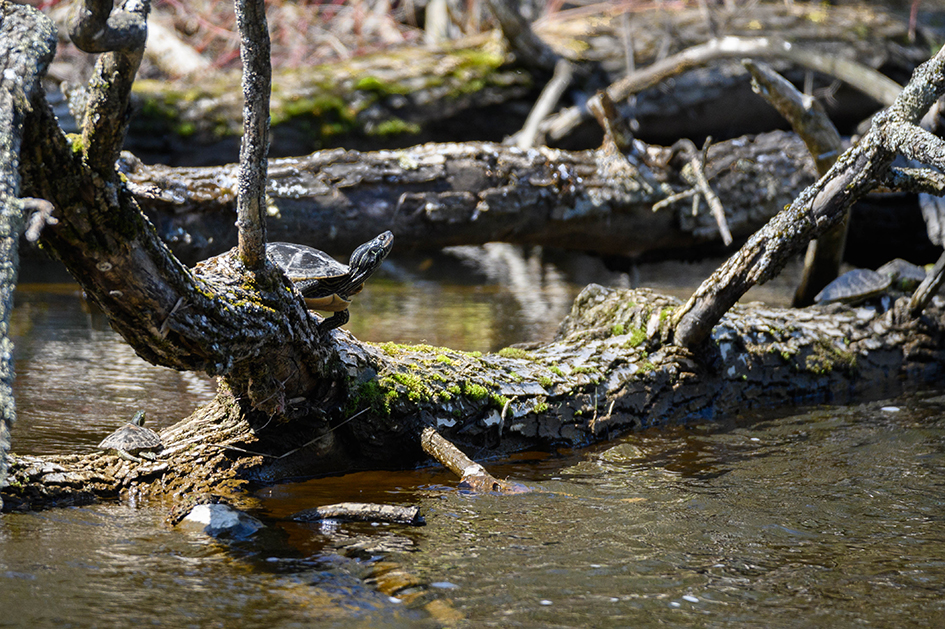 After putzing about there, I decided to swing by Meridian Park on the way home. I took one lap around the trail near the pond and river and surprisingly didn't see much activity. With the warm sun high in the sky, I expected to see a plethora of frogs and snakes as I did on Saturday, but in the end just saw some unphotogenic waterfowl, a too fast for me garter snake, a cardinal (seen here), and the ubiquitous red-winged blackbirds.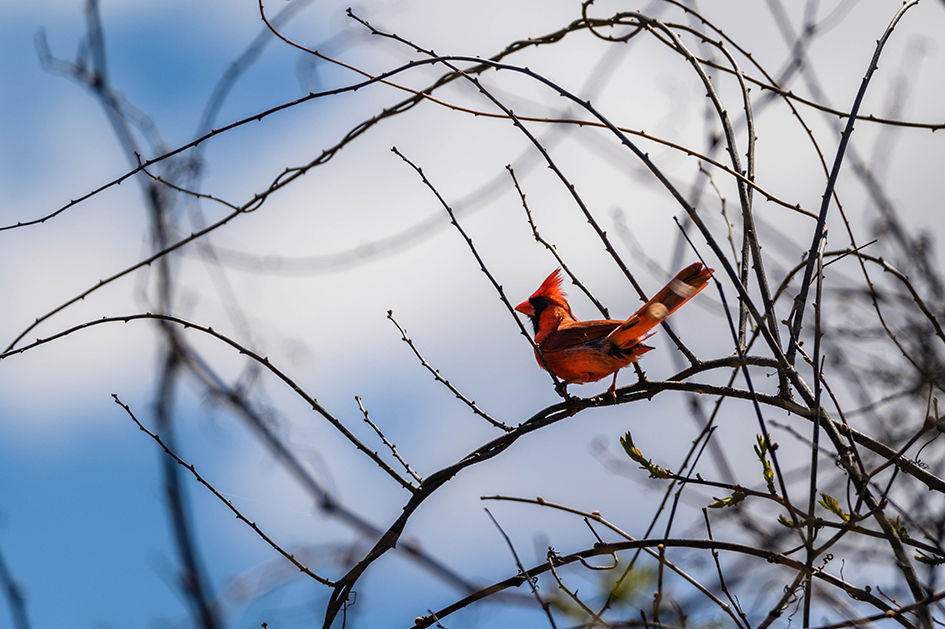 Just as I was looping back to the car, I remembered that I forgot the tripod I was using for my failed project at Sylvan and had to go back and grab it from where I stashed it along the trail.
With that done, it was back home to eat a late lunch, brave the grocery store, and make some dinner for the unit.
After two days of self-prescribed sobriety to prove to myself that I have some shred of self-discipline, I've also been enjoying some Hoegaardens. I hadn't drank Hoegaarden in years, but recently found myself really enjoying it again, especially when Ma Nature blesses us with some sun and warmer temps.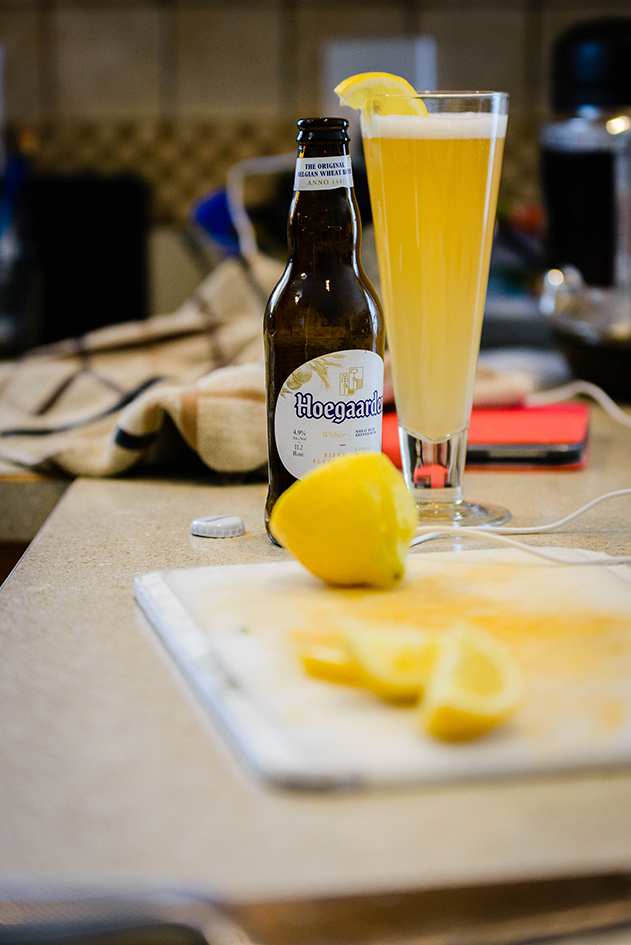 Speaking of Ma Nature, her blessing was brief, and this is today's forecast: Partly cloudy. A few flurries or snow showers possible. High 44F. Winds NNW at 10 to 20 mph. It's May fucking 8th! Why she gotta be such a bitch?
Oh well, in a month, I'll be bitching that I can't think about taking a shit without sweating, so I'll just put on a sweater (B says that my sweaters are my dad uniform), and keep doin' what I do. I know that ain't much, but I'm surviving and doing my best to live life as pretty darn OK as I can.
So, sweater up, get yourself some Hoegaarden, a bag of lemons, and enjoy the weekend. Which admittedly is not really all that different from the previous five days. C'est la vie, chiennes.
Later.