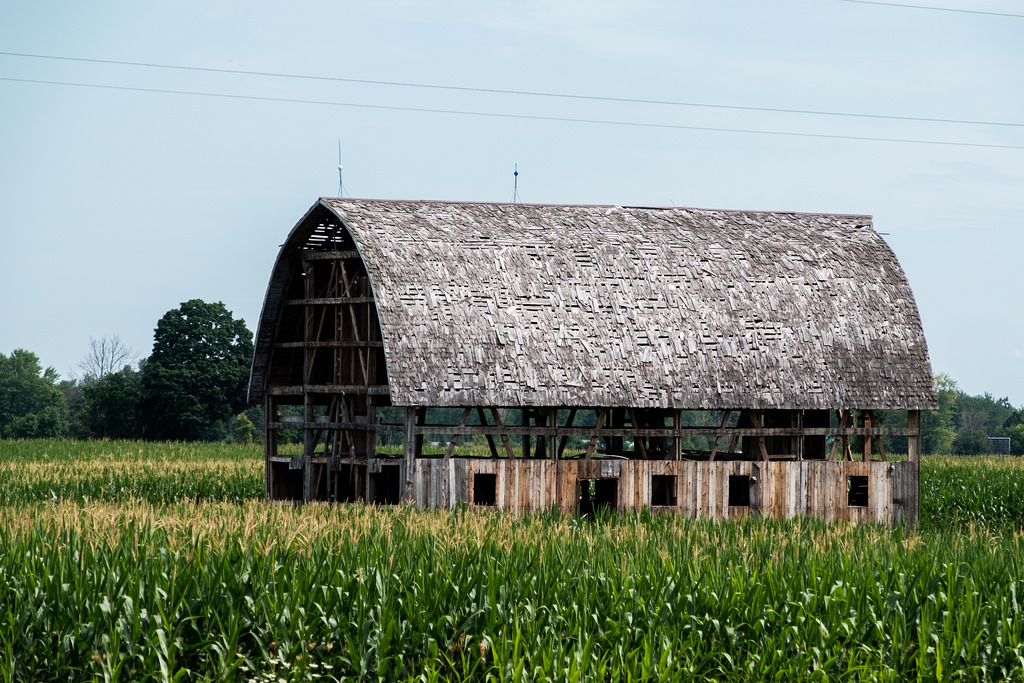 My back was killing me last night, and even after taking my nightly dose of ZZZQuil I still had the jimmy legs from too much caffeine through the day. As a result, I slept like shit and was in no mood to climb out of bed early today. Wifey was up around 6:45 for work and I usually follow her a few minutes later. That was not going to happen today.
I got up to throw a wiz as Wifey was getting ready and curtly asked her what the deal with all the light was (the bedroom light was on to my dismay) and she said something equally smart ass back like "It's called sunlight, it comes up every morning. Plus, aren't you getting up?" "Hell no!" I grunted, then turned off the light, shuffled back to bed, got under the covers, farted a couple times, and promptly fell back to sleep.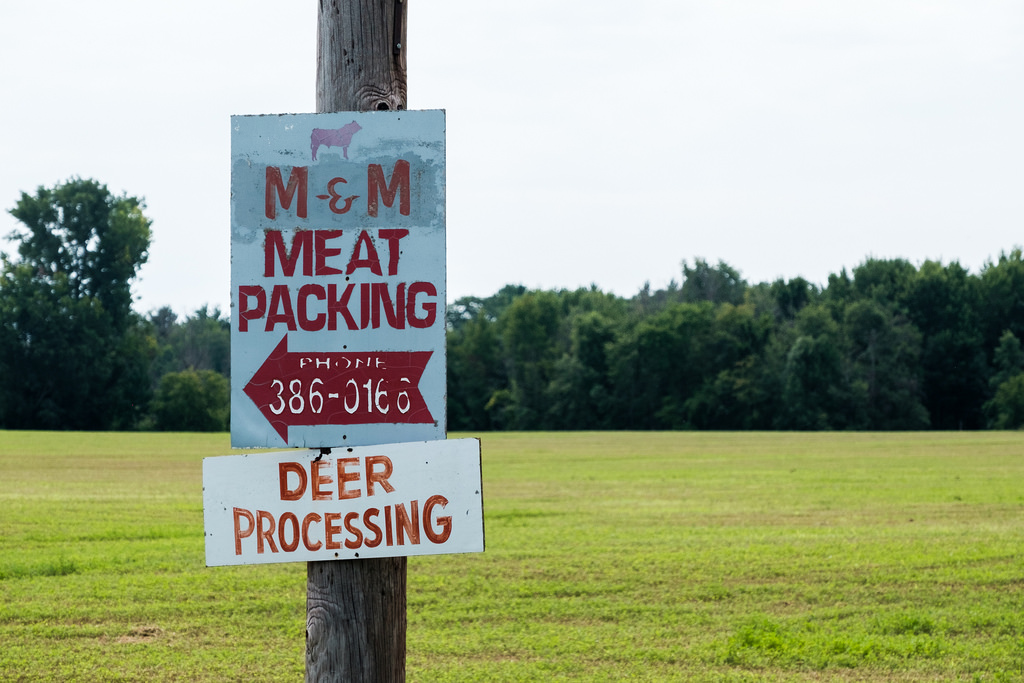 What I failed to do in between farting and falling back to sleep was set my alarm to make sure I didn't sleep in. Sleeping in from what you ask? Just because I'm underemployed, doesn't mean I sit around in my underwear scratching my ass, masturbating, and watching Judge Judy all day1, I got shit to do, girl!
One thing that was definitely on the day's agenda was getting a ride in. Ever since Operation Boozeless™ started on July 15th, I've been more keen on riding than ever. I've also been super into finding new routes to ride, even if it means driving to a launching pad to do so. Beats getting smashed by a motorist. #ridegraveldontdie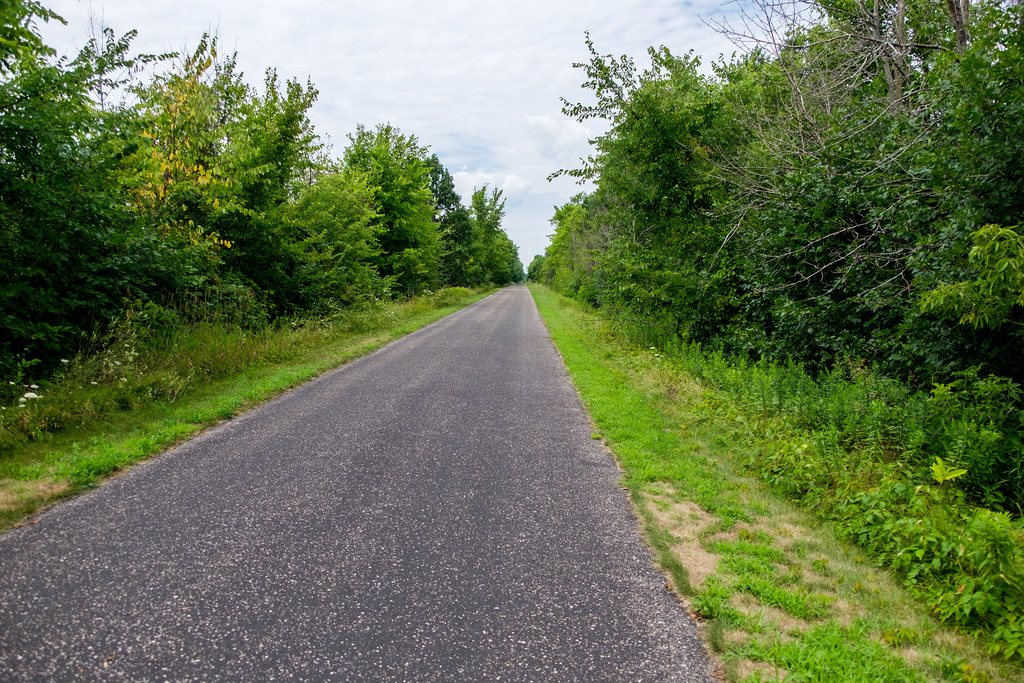 As you may remember, last Saturday, I had a great ride that started from the Fred rail trail in Riverdale (No, I did not see Betty and Veronica!) and then hit a ton of "new to me" dirt roads in Gratiot County with the help of MapMyRide.com and some (phone) GPS wizardry. Today I started from the Pere Marquette trailhead in Clare and did the same thing: start on the rail trail, then jump off onto gravel and paved roads to create a loop.
The ride would be just under 22.5 miles, but given my later start, I was happy that I didn't just settle for one of my same old, same old routes from the Cul-De-Sac-Shack.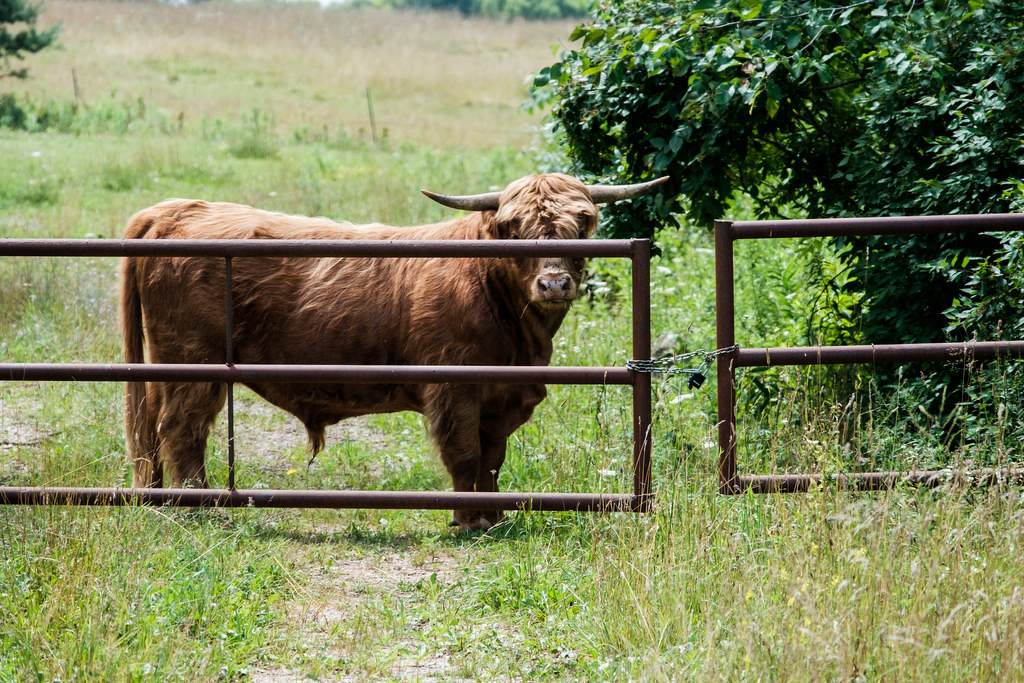 Today I experimented with uploading the MapMyRide.com GPX file to my Bryton Rider 330 computer and using the Tracks mode. It's not nearly as good as using a Garmin with GPS mapping, as there are no street names and the directions are just arrows as you close in on your turn, but it sure beats having to rely on my ready to shit the bed iPhone! I have a Garmin Edge 520 coming to the shop soon, and I'm stoked to use it for rides like this.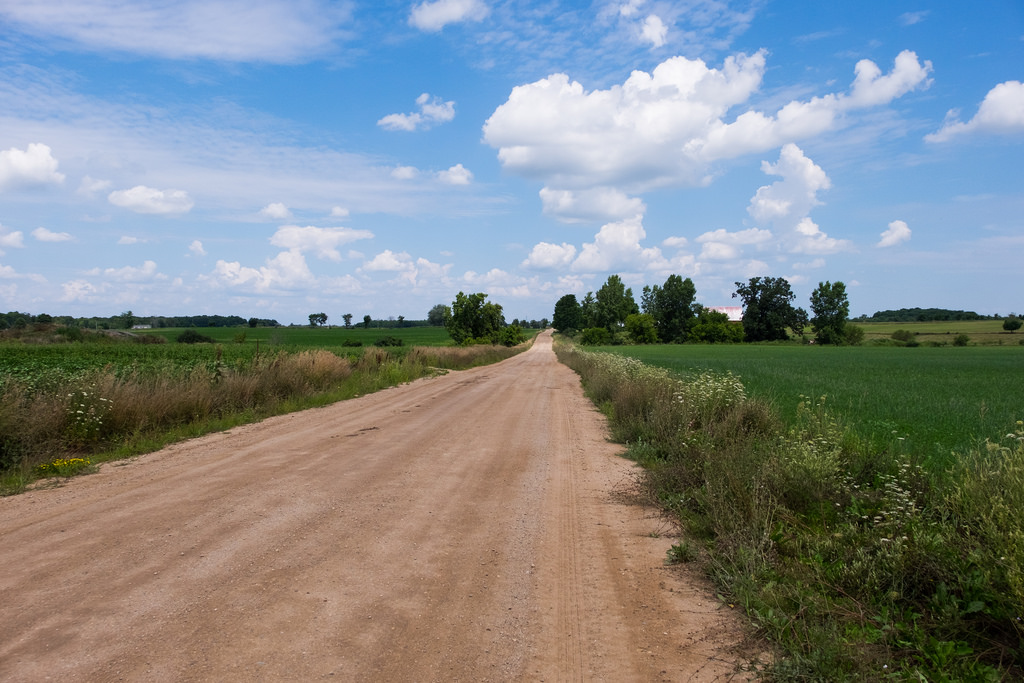 The Pere Marquette was fast and smooth and a great way to get out to the gravel roads around Clare. There were plenty of barns, cows, horses, and old ass things of interest for me to take pics of and the nearly all the roads were in good shape. The worst road of them all was the paved section of Rosebush Road. Lumpy asphalt patch after lumpy asphalt patch littered the road nearest the shoulder and at times it was rougher than much of the singletrack I've ridden in Michigan. The next time I map out a ride in that area, I'll be sure to find a replacement for that section!
Today's ride wasn't that long, but it more than satisfied my needs to be outside, on my bike and taking photos.
I have an appointment tomorrow afternoon, so I'll probably be limited to a ride from the house in the morning but looking forward to more rides like this in the coming days.
Later.
---
Not sure if I've ever typed the words masturbating and Judge Judy in the same sentence before. Now that I have I can't help but wonder if some creep out there does masturbate to Judge Judy. Who am I kidding, of course someone does! It's 2018, and people are fucked up as shit. Hmmm, now that I think about it, Judy can be pretty GILF-y. I guess I know what I'm doin' before The Price is Right comes on tomorrow morning.