I briefly mentioned in the opening paragraph of my last blog post that I made baked ziti for Wifey on Saturday to celebrate Valentine's Day, what I didn't mention was that while Wifey loved it, I wasn't thrilled with it. For some reason I love Italian food but anytime I use red sauce I am left wishing I had made something else [also mentioned in the post Crush Pasta IV]. Sadly, my Valentine's ziti was no different and I found it a sort of just "there."
Whenever I feel I could have done a better job on a meal, especially something as simple as baked ziti, I try to make up for it as soon as possible. And that's what I did today, poo-pooing Americanized Italian comfort food and embracing the Mediterranean flavors of Sicily.
Sicily is known for many things, but since this is a cycling blog clinging on for dear life, I'll mention that it's the birthplace of 2014 Tour de France winner and 2013 Giro d'Italia winner Vincenzo Nibali (born in Messina in 1984). It's also home to 10,922′ Mt. Etna, an active volcano on Sicily's east coast which has featured in stages of the Giro in 1967, 1989 and 2011. The photo above features Franco Bitossi leading the pack on his way to a Stage 7 victory on Mt. Etna in the 1967. You can see a bit more about Mt. Etna's role in the Giro in this May, 2011 post on cyclingweekly.co.uk.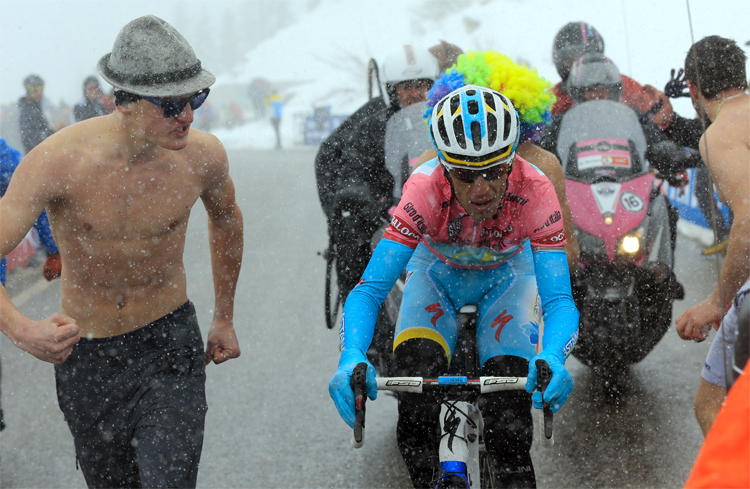 Sicilian "Nibbles" and a supporter nipples during the 2013 Giro's epic Stage 20.
As for my Cat 5 dabbling into cooking Sicilian cuisine, that started with a few web searches that lead me to the food blog Coco de Mama and a recipe for Spaccatelle with Tuna, Artichokes, Olives & Capers. Meijer didn't carry any, so my version of this recipe did not include Spaccatelle pasta (I opted for Barilla's Casarecce), I also couldn't find any imported Italian tuna, so I was forced to utilize StarKist packed in olive oil (as per usual, doing my best to white trash a recipe up). Sadly I couldn't find any frozen artichoke hearts either but opted for the (non marinated) canned version with little issue.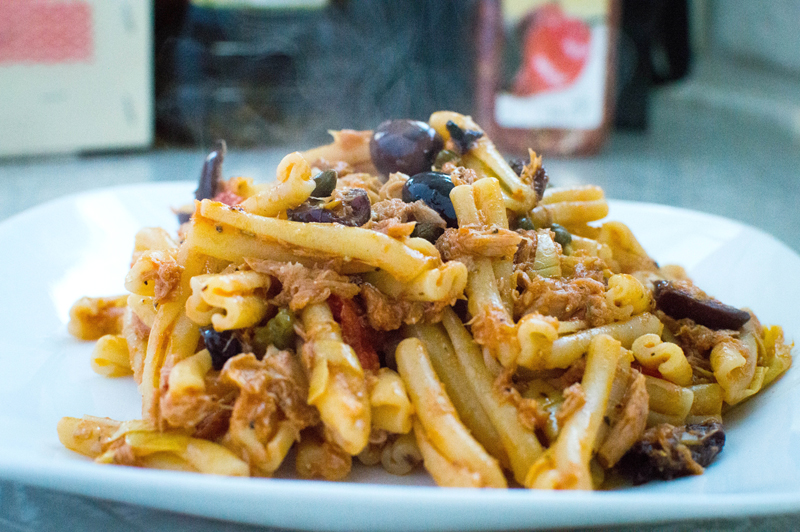 I'm sure I lost some authentic flavors in there somewhere, but since I've never had spaccatelle, frozen artichokes OR imported Italian tuna, I was blissfully ignorant of it and just carried on with the recipe.
"Any plate you order in Sicily is good," – Paolo Tiralongo (Team Astana)
I am no foodie, or an expert on Sicilian pasta dishes, but I was very pleased with this dish. It had all the intense Italian flavors I like, but was thankfully void of red sauce. I seriously never thought I could enjoy a meal this much that had canned tuna in it!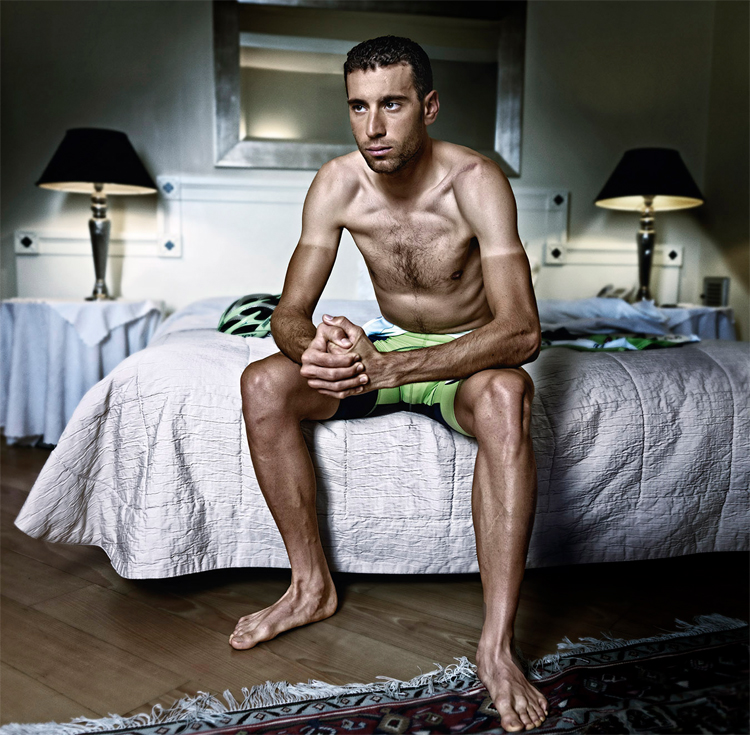 If the 2012 photo of above is any indication, I highly doubt that Vincenzo has ever eaten as much pasta as I ate tonight. Then again, maybe he does, but maintains that anorexic look that cyclists I crave (but fail at due to my love of food and laziness) by training six hours or more a day and winning some of the hardest road stage races in the world?
Hmmm… I think it may have been a couple months since I rode six hours in a week! Oh well, what's life without crushing pasta?
Later.