Note: This is the last SIT. It was a dumb idea, sort of. The pics will now be in Soiled Fotos portfolio under Random.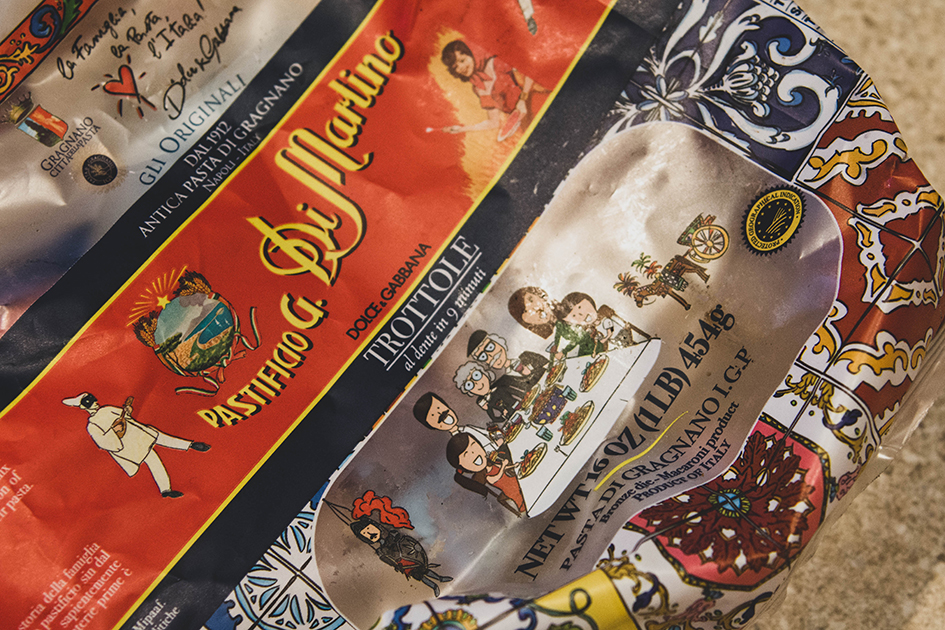 Life Mission: Art my way through the mundane.
Also, eat yummy food!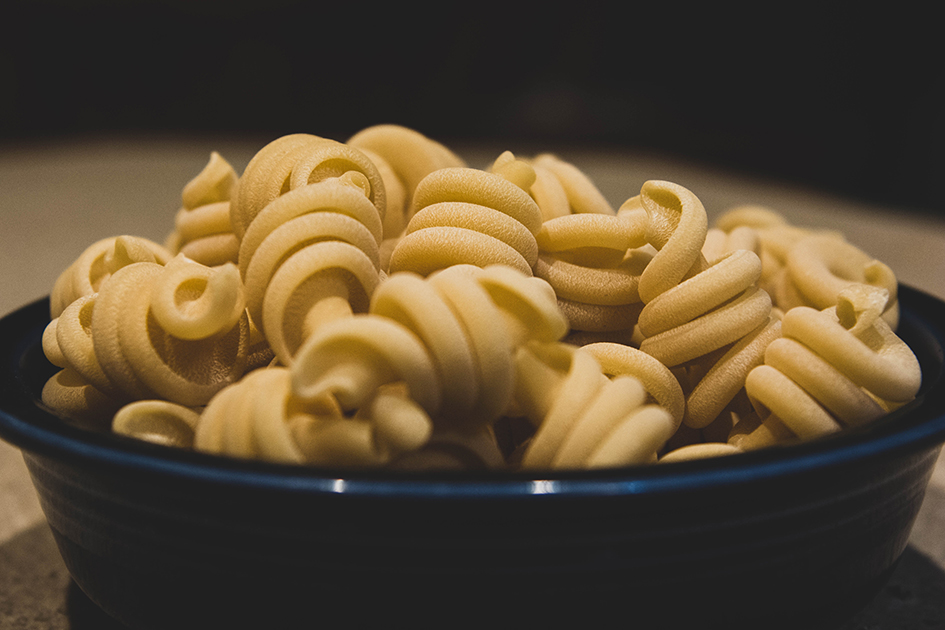 +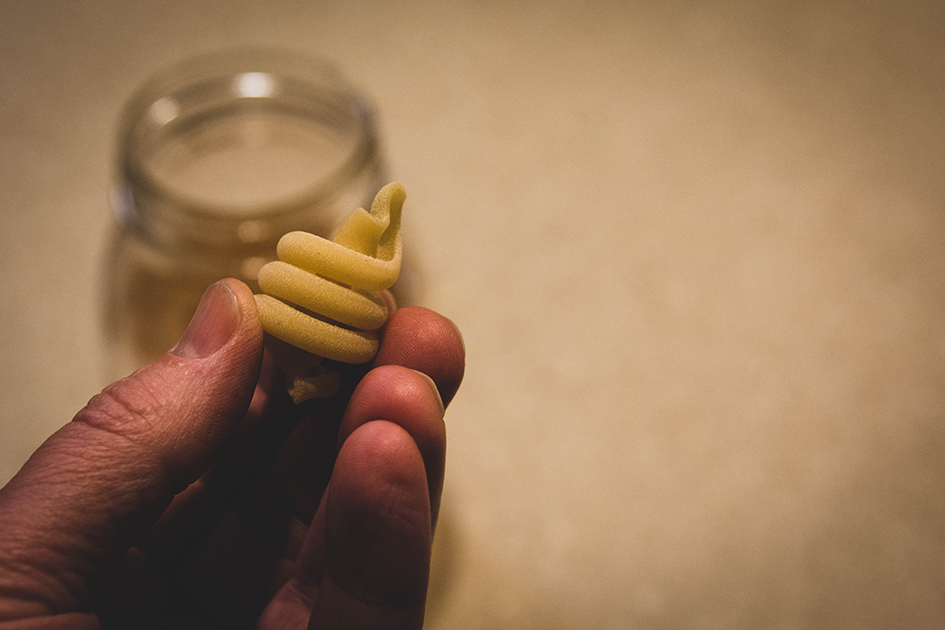 +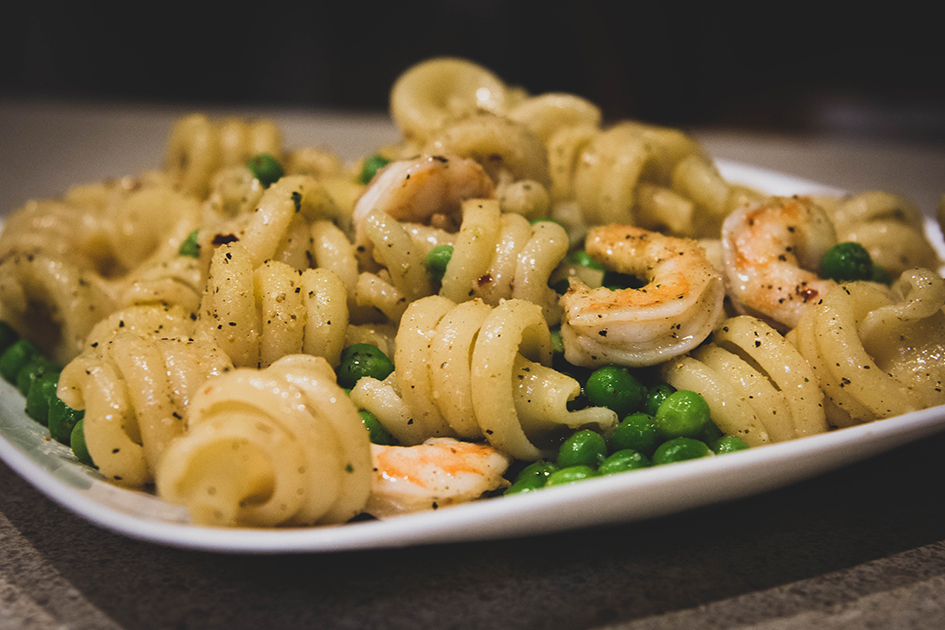 Badass trottole pasta (the best pasta shape and style, EVER!), frozen green peas, frozen shrimp, olive oil, salt and pepper, some lemon pepper. Cat 5 Cooking gotta Cat 5. And Crap food photography just got crapper.
Later.