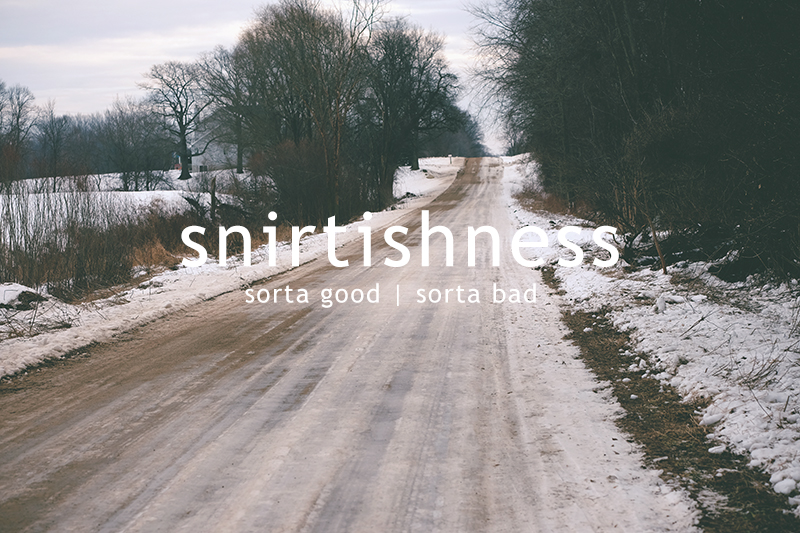 Thursday morning after I got B off to school I found myself waffling on when and where to squeeze a ride in, or if I wanted to at all. I should really do that second strength training session of the week, and conditions aren't that ideal right now with many of the snirt roads being covered with every imaginable form of winter: ice, snow, slush, mud, water, dead squirrels, etc., etc. But with rain in the forecast, which will undoubtedly make the dirt and snow (snirt) into miles and miles of gritty chilled diarrhea, I figured I'd better roll while the rolling's good.
Despite being January in Michigan the temperatures were actually pretty good and nearly 10˚ warmer than the previous day's, topping out in the high thirties at ride time. However for some reason–possibly the lack of sun and more humidity in the air–it felt much colder.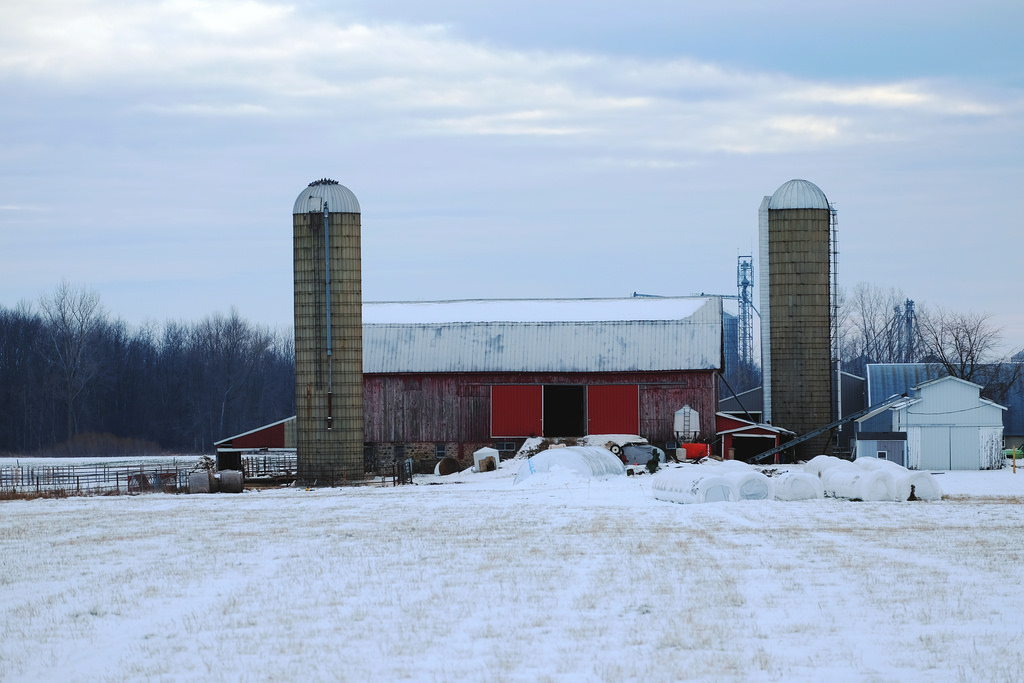 I once again rolled the studded Fatterson, but this time headed north of town into the [even] flatter Fargo-like landscape. The loop is similar to one of my Better Than The Trainer Rides™ and contains a smidge more pavement (.5 miles), which means I would be forced to hear the cacophony of studs and knobs (studs and knobs, sounds like gay burlesque show produced by Nathan Lane) on pavement for that much longer.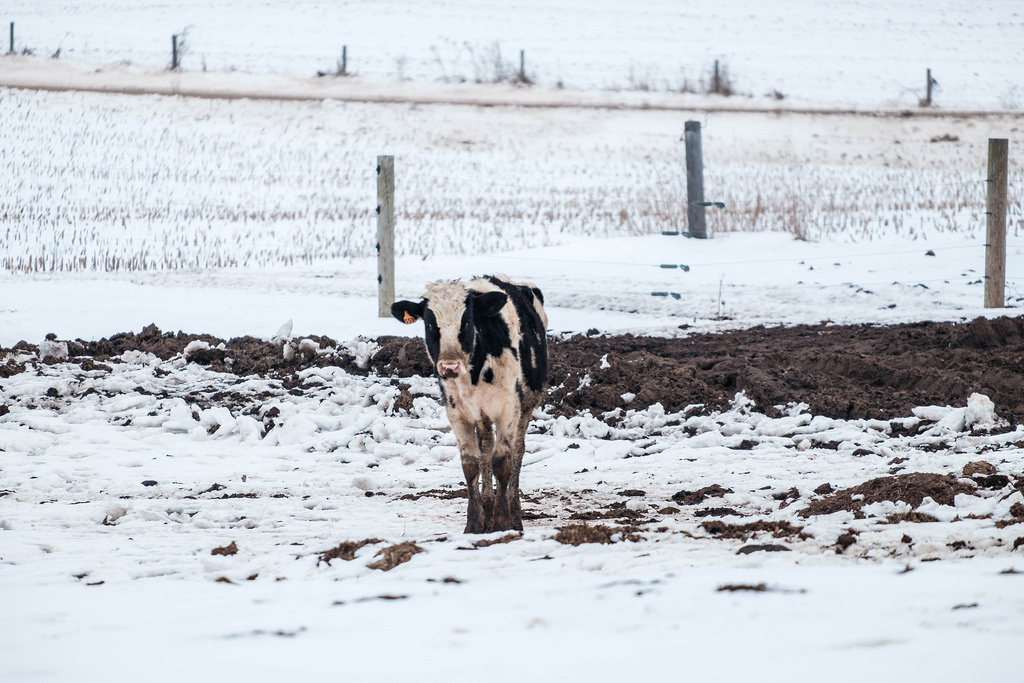 The northern roads seemed to have much less ice and snow on them, most likely due to more fields and less tree cover, which wasn't ideal for using fat studded tires, but when I did hit those longs stretches of ice or had to move over into rutted snow for "traffic," I was sure glad to have the width and the traction.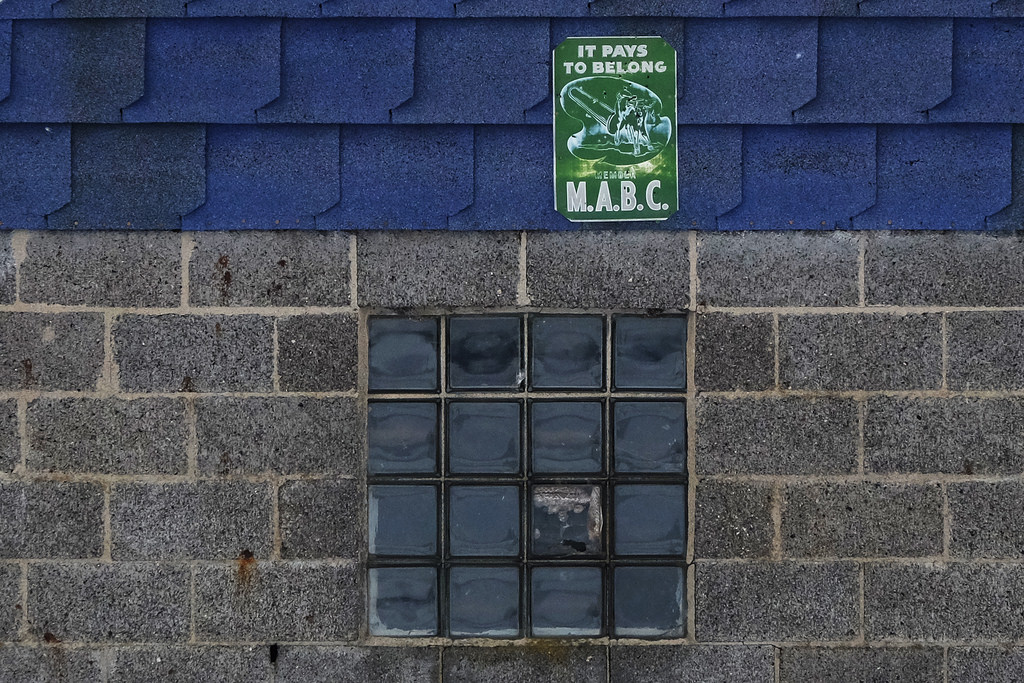 One problem that I find myself having with these wintertime fat bike photo rambles is that the starting and stopping increases my time outside. I find myself getting colder sooner and staying cold longer. On top of that the flatter north loop means that I'm not working as hard; until I find myself working hard which comes with about thirty minutes left in the ride. Let me explain that last bit.
I start off cold, get warmed up, then start finding things to take pics of. I start, I stop, and so on. I soon find that I can't get my heart rate up and I'm getting cold again. Throw in the slower moving times and a longer time on the bike and I start getting a bit hungry. It's not a bonk, but it's close. I'm cold, hungry and five or miles from home, so now I start working harder, but there's not much left of that mushroom & spinach omelette that I had three hours ago. Before you know it I've turned an hour and forty-five minute Better Than The Trainer Ride™ on the Boone to a two-hour and twenty-minute slugfest that has me feeling like I'm trudging home from the Eastern Front on the Fatterson.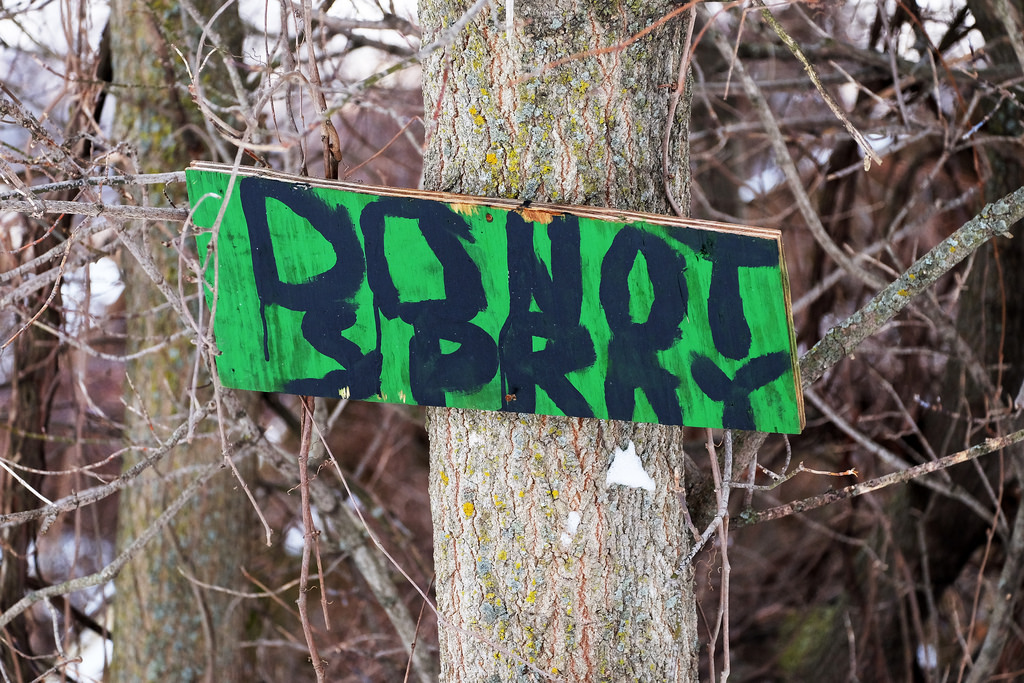 With little left in my cold and flabby gut I took a left to start my way home. As I approached the coming intersection I was reminded by the big yellow T sign that I wanted the next left, not this one. The next would have meant more miles of dirt snirt, this left meant more miles being entertained by Nathan Lane's Studs & Knobs Spectacular. Cuss! Stupid cyclists that don't prepare properly and spend too much time goofing off with their camera instead of riding deserve everything they get.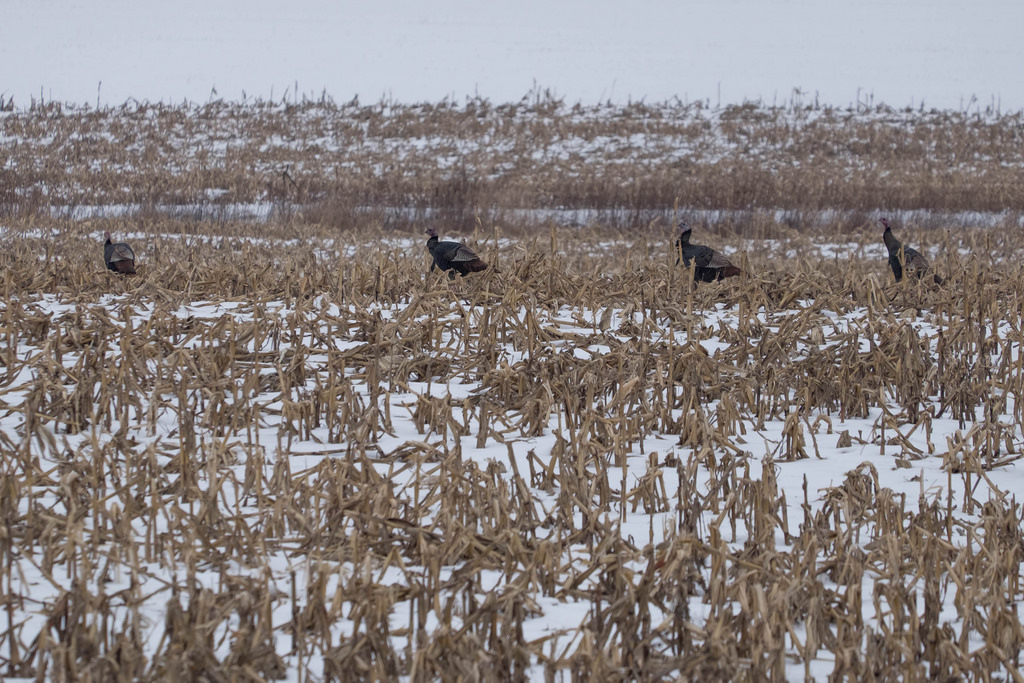 Despite being out just a bit too long, it was great to get out. I always say to myself that if I can get even one outside ride a week in from November to mid-March than things aren't too bad, and so far this week I've got two in, and four in the first eight days of 2016. I'll take that!
As I briefly mentioned a post or so back, I've embarked on completely abstaining from alcohol for the next month. No, there wasn't any sort of incident or any such thing, I just found that over past year or so I went from enjoying drinks to using drinks to avoid the reality of being me. As we all know that doesn't help and all I found was that I gained even more weight and found a scary high tolerance for alcohol. So, I need to get things sorted. Thursday was the fourth day with nothing. That of course is NO big deal, I've gone longer many times, but for years Thursday has traditionally been my night to hang out with a friend or two over in town and discuss the week's events (or lack there of in my case). That combined with doing a cold ride had me dreaming of a wonderful, cockle warming imperial stout as I made my way home on the Fatterson.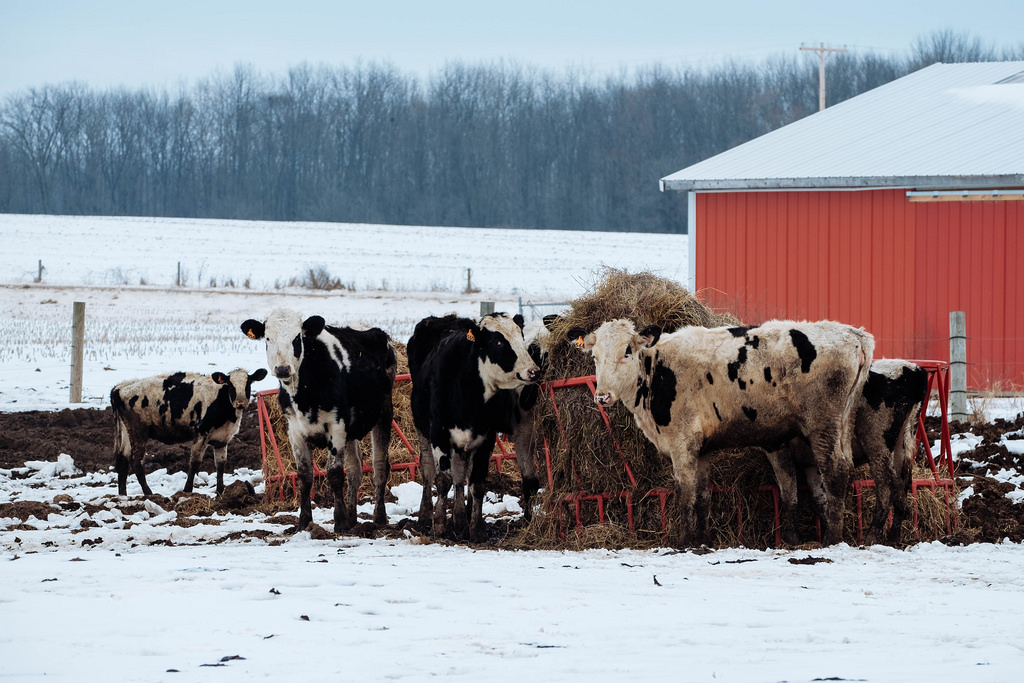 There would be no imperial stout for me Thursday evening and I was fine with that. Instead I made a yummy dinner, watched some Sherlock, read, and went to bed at my usual 9:30. For me, this month-long wagon ride won't be so much about missing the escape that comes with drinking beer or alcohol, it will be about breaking routines and creating new ones. Anyone that knows me, knows that I love my routines. Sadly, even with alcohol. Friday and Saturday will be the real test of routine breaking and I'm even breaking down and go see a movie with Wifey and B-Man… in a theatre! I hate going to the movies! I like movies, don't like theatres. Hopefully in twenty-six more days I can report back with some successful changes.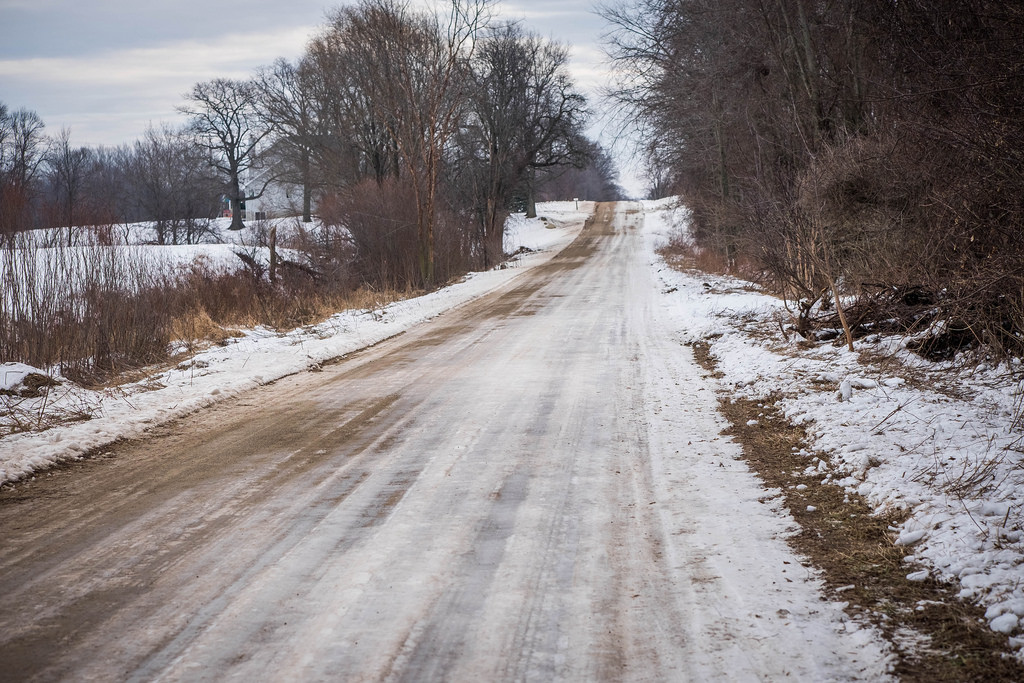 Later.