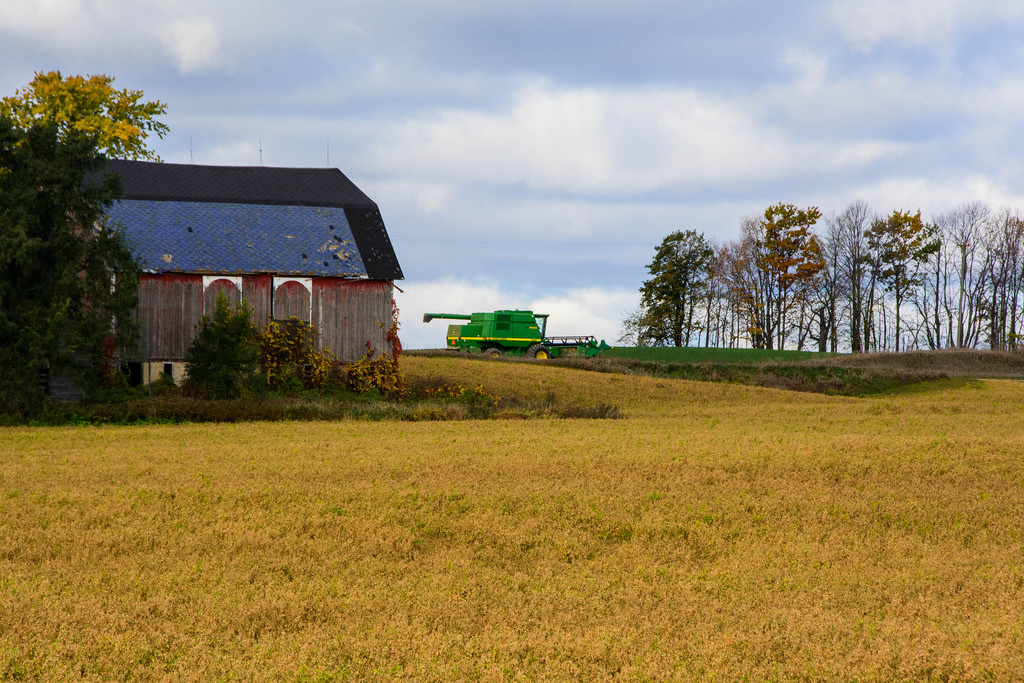 After a full weekend of traveling downstate to Monroe, Michigan for a soccer tournament I was anxious to get some riding in, and to eat some food that was in no way made for me, but rather by me. Mondays are usually pretty busy for me, but I managed to get a for quick 22 mile dirt road ride from the house.
I've been continuing to ride the PrOcal mainly due to the fact that the zipper broke on the handlebar bag I use to carry my camera, and the DSLR Slinger I have doesn't work all that great the cross bike, but it really doesn't matter, I go just as fast slow, and have just as much fun.
As I got dressed I grabbed a light base layer, but then at the last second opted for the Craft Windstopper shirt under the jersey. I figured I'd rather get overheated than find myself too cold. I also threw on some knee warmers at the last second. I have to say, both of those were excellent choices, because the wind coming out of the north was cold as tits! I have no idea why I would be so surprised that a morning ride, in October, in Michigan would be cold, but I was, and nearly turned back for a jacket.
As I pedaled along a super flat road under low hanging clouds into the steady north wind I found myself uttering those familiar words that I do every fall and winter "f*ck, f*ck, shit, f*ck, f*ck." Thankfully once I made the turn to the west things got bit better, and the audible cussing started to fade.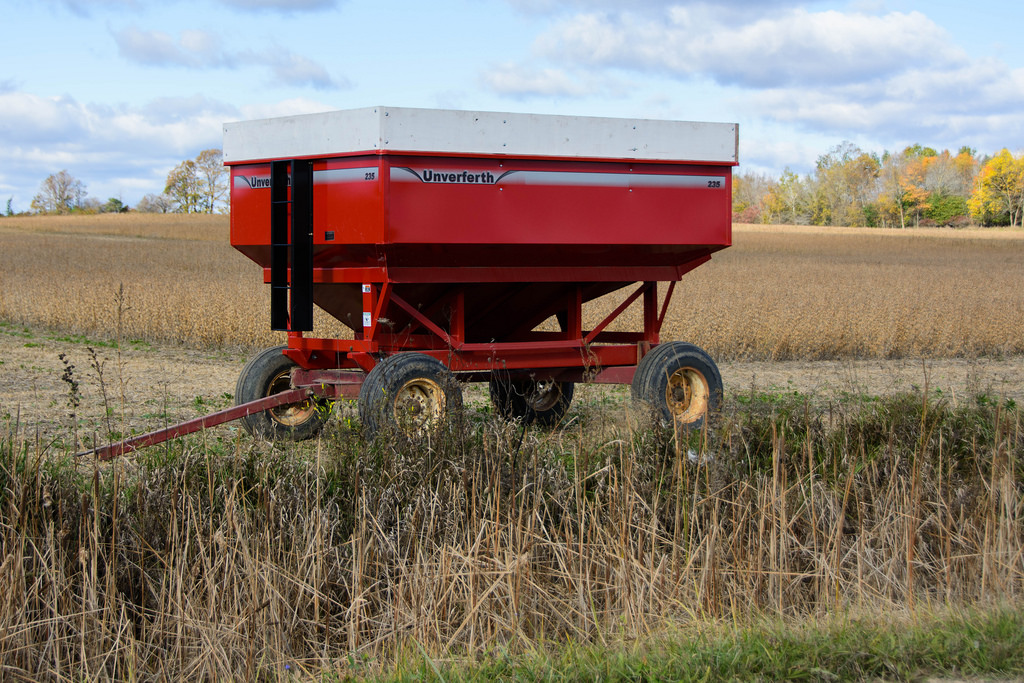 Heading westward I saw a large bird flying north and landing in a tree. I assumed it was one of the omnipresent turkey buzzards, but swore I saw some flashes of white on its head and tail. I thought it might be an eagle, but convinced myself otherwise as it took flight again.
Then a bit further down the road I saw the same bird circling back. This time I was a bit more convinced that it might be an eagle, so I stopped and got my camera out just in case. I only had the 18- 200mm lens on the D7100, but figured it would be better than nothing. As it approached I took a series of shots, and while none were what I would call good photos, I did confirm that it was indeed an eagle, and got myself a digital memory.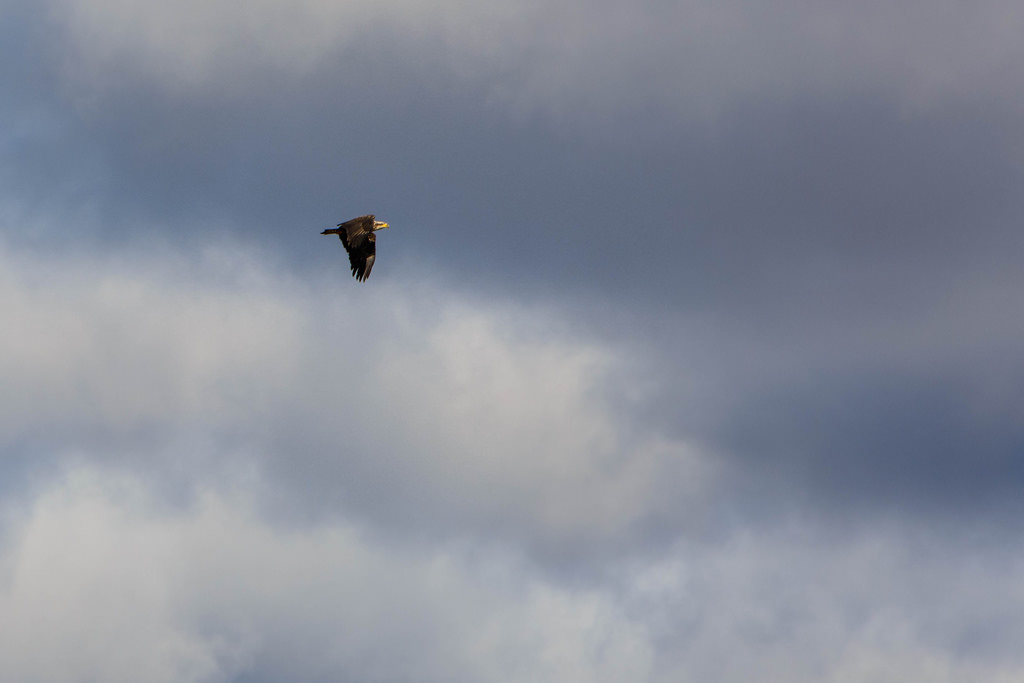 This is the second bald eagle I've seen since moving to Michigan. This one wasn't nearly as big as the last one I saw, which I mistook for a small airplane when I first laid eyes on it, but it was still one hell of a bird, and sweet to see.
Once I calmed down from that birdsturbational frenzy I rolled on and prepared to enjoy a welcomed push in the form of a steady tailwind as I headed south towards home.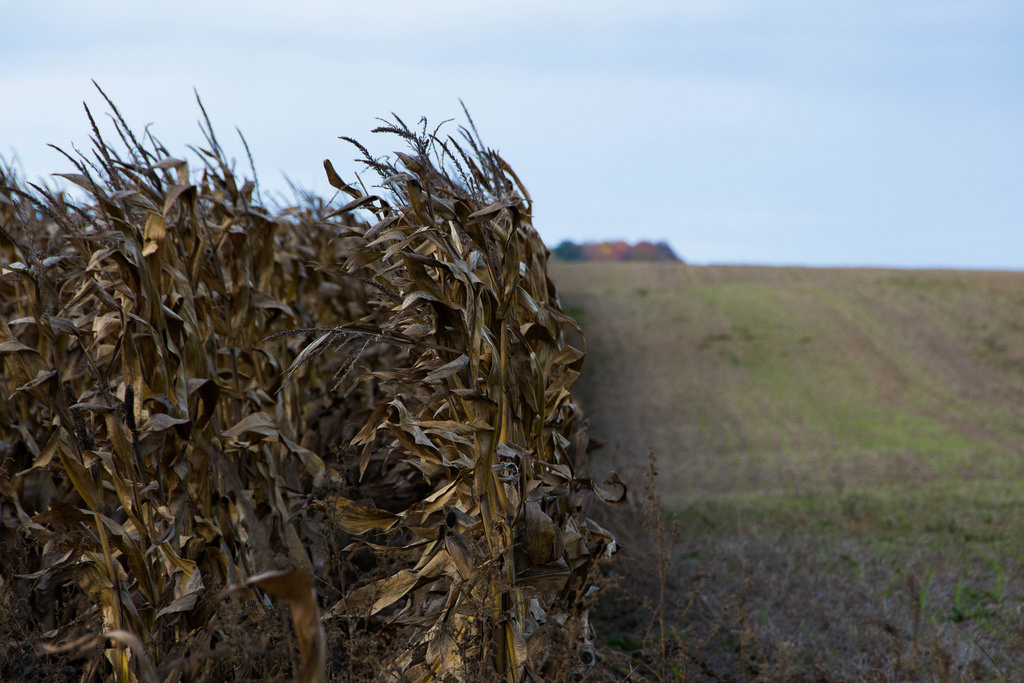 The tailwind couldn't have come at a better time, as the half a bagel I ate two hours earlier was clearly wearing off, and my bouncing belly was starting to growl due to the energy I put out pedaling into the headwind and the time I wasted stopping to take photos.
I made the most of the wind, let it carry me home, only stopping to dodge the occasional combine, tractor pulled dung wagon, or bean filled trailer truck speeding by in a cloud of dust.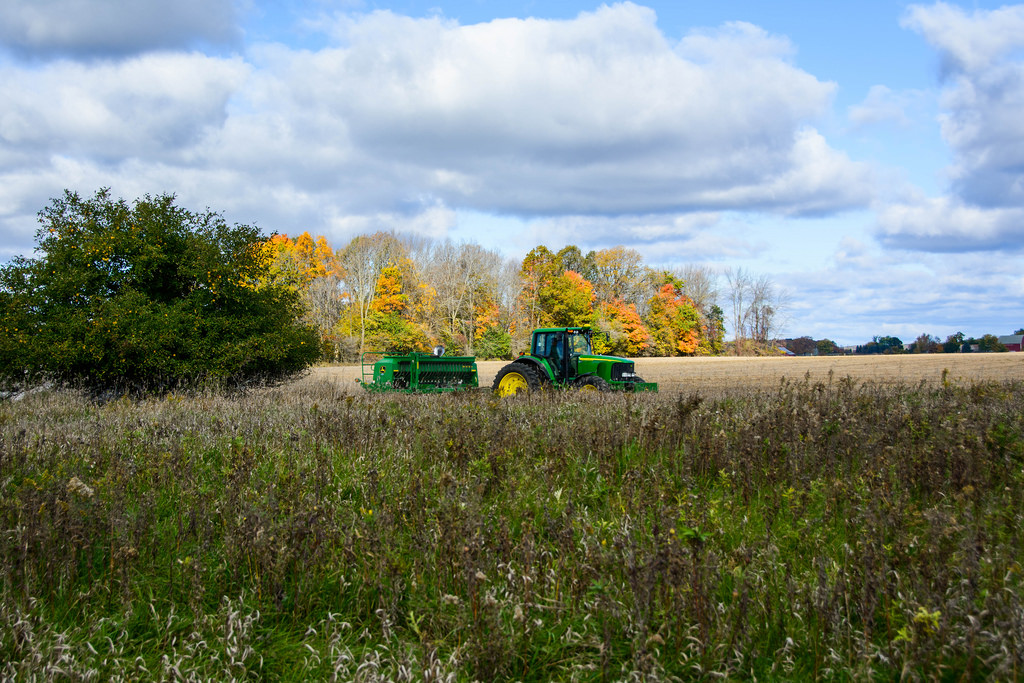 I had hope to get out for another ride on Tuesday morning, but I woke up with a bit of sore throat and lots of aches. Fearing that I was coming down with something yet again, I decided to abort the ride, and hope to squeeze some rides in later in the week. Of course the forecast is calling for a mix of rain and snow at times in the coming days, so I may regret this decision. SNOW??? F*ck, f*ck, shit, f*ck, f*ck!!
Later.