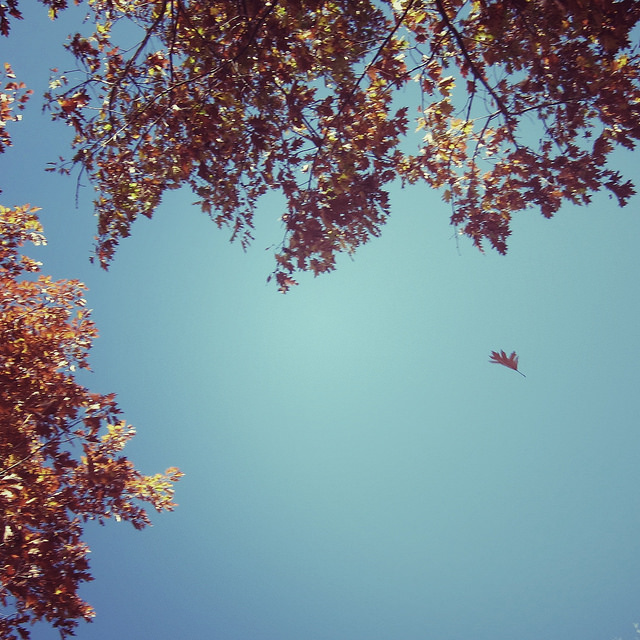 At some point during every one of my 22+ years as a cyclist, there has been one weekend in the fall that has me thinking "This just might be the last REALLY good ride weekend of the season." This weekend was that weekend.
On Saturday I had hoped to get in a dirt road ride but when I woke up the winds were easily gusting over 20 mph. Not seeing any fun in being pushed around by winds out on exposed farm roads, I opted for the woods and a lap at MMCC on my Superfly.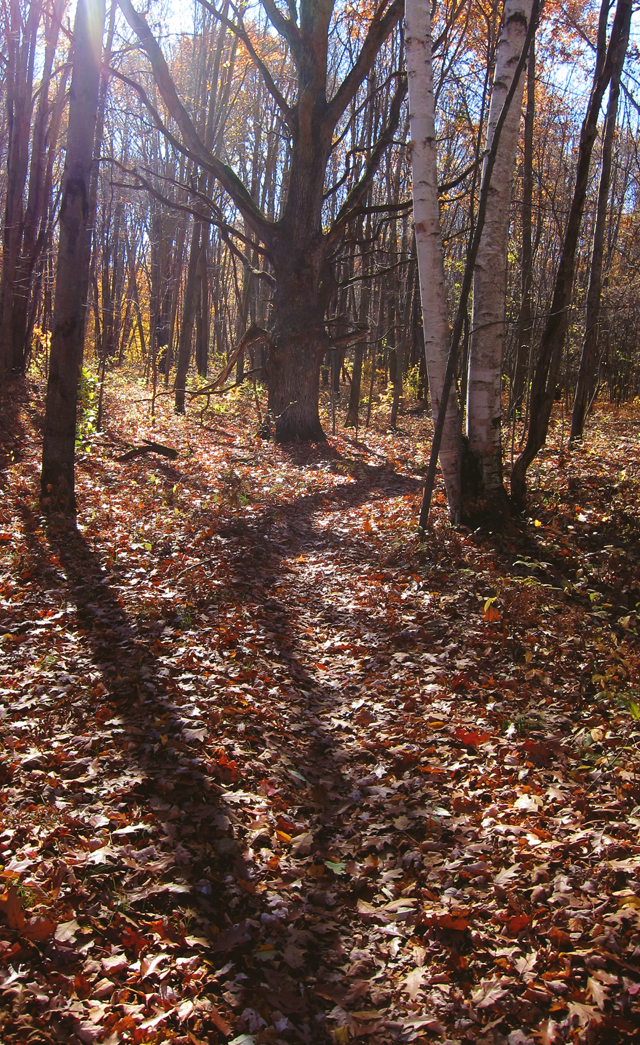 Even in the woods the winds howled like freight train, blowing leaves, acorns and small limbs all over the place (and into my face). Most of the trails were nearly invisible due to the amount of leaves that are down now and I relied mostly on memory to guide myself. I wouldn't dare to say that this was my best ride of the season or that I had a ton of fun staring into a kaleidoscope of blinding sun and multi-colored leaves as I tried to navigate my way around the lap, BUT I was out riding in nothing but shorts and a jersey at the end of October in Michigan, and being able to do that made it all totally worth it, because this time next month I have no doubt I will be dodging snowflakes and patches of ice with frozen finger and toes.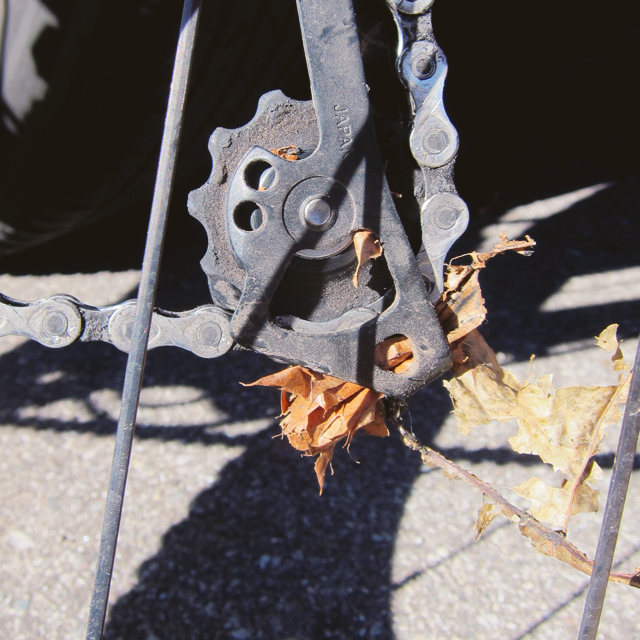 Sunday was another day of amazing fall sunshine, warm temperatures and brilliant blue sky. Thankfully the wind had died down quite a bit and was now blowing at a perfectly acceptable 11 miles per hour. With that, I headed out my backdoor, through town and onto the gravel and dirt roads north of town…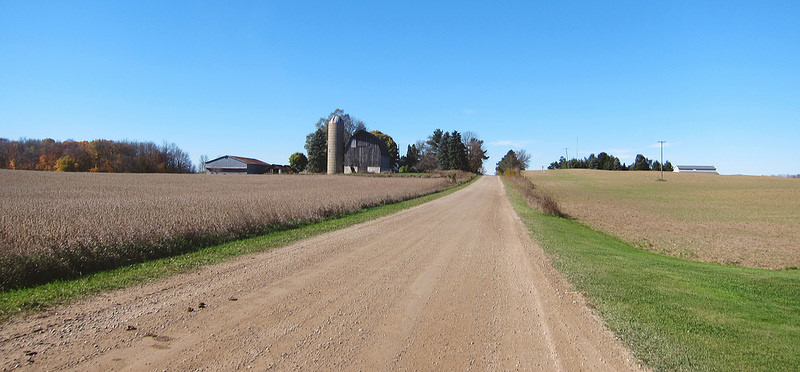 My last few gravel rides rambles had been on the fat Farley. That was fun, but today I opted for the lighter, faster El Mariachi for the ride. I know most people prefer cross bikes or dedicated "gravel" bikes for rides like this, but I am perfectly content to ride my El Mariachi. In fact I find myself being just as quick or quicker on it than on my Jake The Snake cross bike, not to mention I just feel more comfortable on it.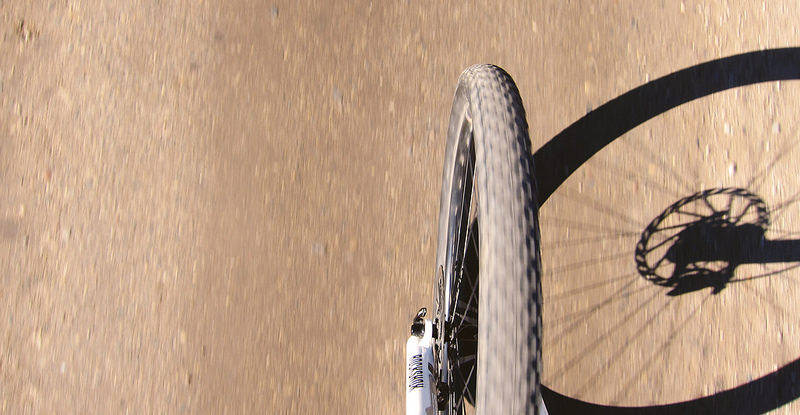 The bike–even with 2.1 tires on–easily handles everything a Michigan gravel road ride can throw at you: sandy dirt roads, deep gravel, pavement and hard pack dirt. I've rarely encountered hard pack dirt like I rode yesterday. It pretty rare and I chalk yesterday's long stretch up to the road being used heavily by cars in recent weeks due to a paved road construction detour. I have no doubt that in another couple weeks it will be back to being a rutted, gravel mess. In other words; perfect.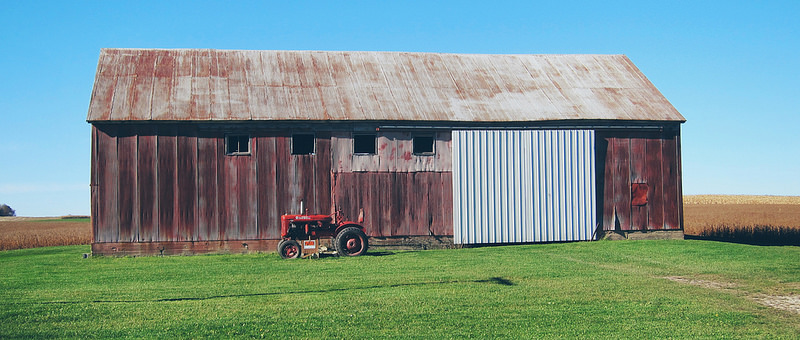 The ride was awesome and I enjoyed every minute of the 2.5 hours that I was out riding. The headwinds and crosswinds were tolerable and the tail wind that helped push me home during the ride's final miles of paved roads was more than appreciated. It's not often that you can find yourself going 30 miles per hour on a mountain bike… going slightly UPHILL!
Time will tell if this was indeed the last really good ride weekend of the season, I sure hope it wasn't but if it was, it was a pretty good one.
Later.