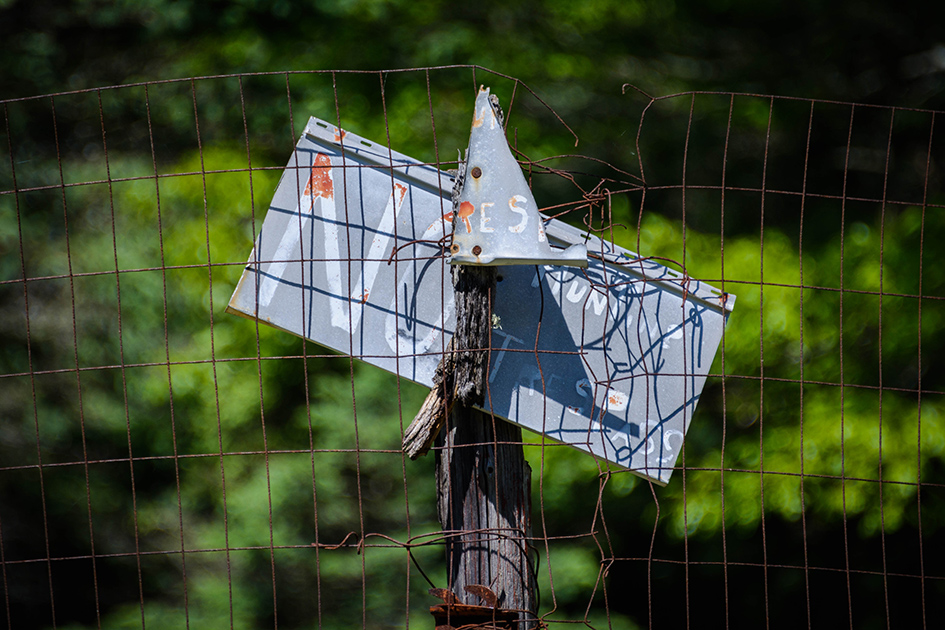 After a week or more of feeling like a mental shit show, I woke up Thursday morning feeling unusually refreshed and even more unusually inspired to ride my bike.
I mapped out a short 20-mile dirt and seasonal road ride, uploaded it to my Garmin, and then loaded up my sled for a semi-localish (35 minutes away) State Campground, which would serve as my launching pad.
I knew the following going in:
20 miles is nothing, but I've only been on a bike 3 times in 9 months.

Some of the roads and, er, "trails" I mapped out may or may not still exist.

In the end, the ride could be 5 miles, or it could be 45 miles. Either way, I felt excited to find out and see some new roads other than the same flat-assed gravel roads of mid-Michigan.
I pulled into the quiet, nearly empty campground with its easy access to a way nicer than it sounds, Mud Lake, got my gear sorted, fired up the Garmin, and headed out.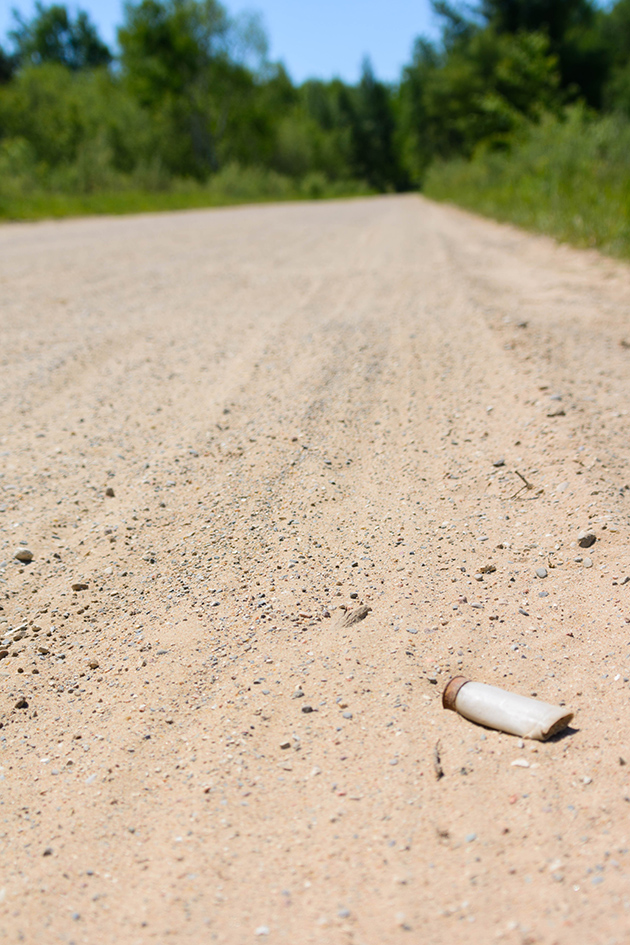 The first couple of miles, I settled into a nice party pace and enjoyed the sun, warm temps, and trees that lined the roads rather than the flat farm fields I'm used to.
After a few miles, I hit my first obstacle in that the ORV trail that was on the map was not there. Or at least, I couldn't find it. Fuck.
So I rerouted until I found an ORV trail that took me in the direction I wanted.
The trail was wide two-track with deep sand that would have been impassable on a gravel™ bike. Thankfully Roscoe plowed through until it didn't, and I had to walk through the ankle-deep sand. It was cool, though. The sand was Florida-hot ankle deep at times, but never for long, and I would soon be on my fat-assed way enjoying this little adventure.
Admittedly there were times I worried about accidentally stumbling into a hunting cabin turned Trump-rimmer1 militia compound, but I came through with my left-wing ass intact, if not eager to keep rolling and searching for roads2.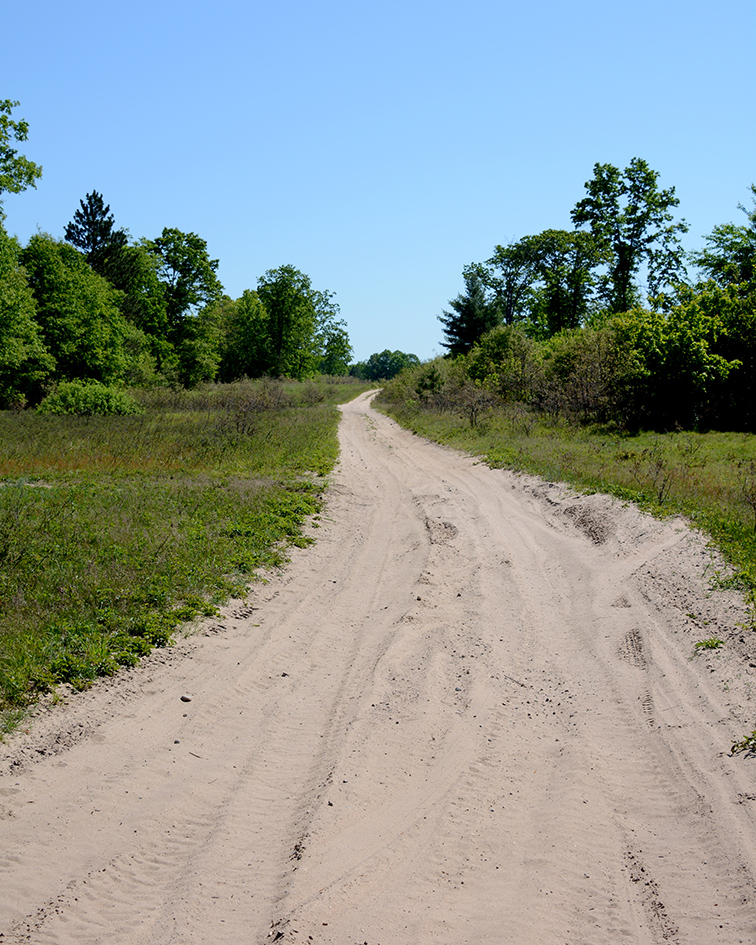 I followed the sandy two-track for a mile and then jumped on a familiar road that would lead me back towards the campground.
I was disappointed that the mapped-out ride didn't happen, but I wasn't ready to head home yet. So, I just pedaled around, trying not to get lost got a few more miles in before heading down to the boat launch at Mud Lake to take in the view and think how I should have brought a kayak, not a bike!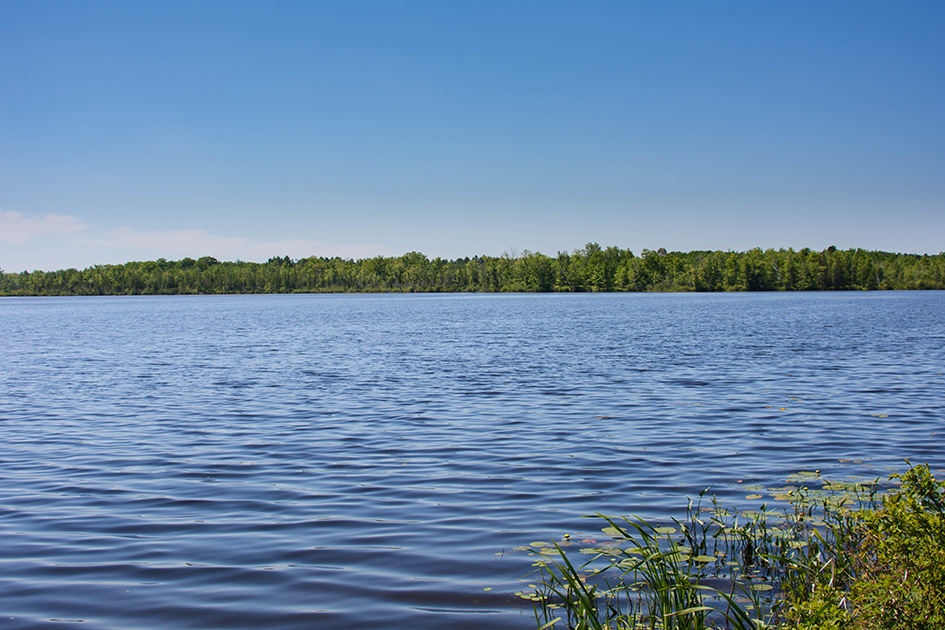 After what seemed like two weeks of mind fucking, it was nice to get on my bike and to explore new places, even if it didn't go to plan. It reminded me of the old days (pre-Garmin) of exploring new routes in the mountains of Western PA, and that reminded me to do more of this because being outside on a bike remains one of the best ways one get give one's self a mental "rub and a tug."
Later.
---