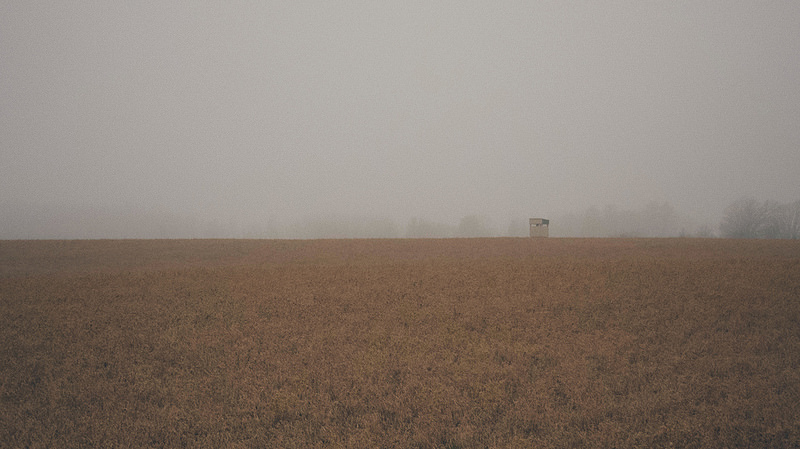 I had high-ish hopes for riding this week, especially with most of next week being occupied by Christmas travels and festivities madness. Unfortunately I came down with some sort of flu-like crud on Monday night and most of my time over the past few days has been spent coughing under several layers of blankets in the stinky confines of the Chamber of Farts. With that said, I haven't been on the bike since last Sunday and I am starting to feel like I have a giant, cottage cheese filled ball sack for a chin and an extruded stomach that bounces and sways when I walk. In other words, I feel like the Great Goblin from the Hobbit.
Cue Randomness
With nothing much to write about, I have spent much of my free time this week redoing this site a bit. I think I got it where I want, but may change my mind in a day or two. Most of my tinkering was due to the fact I was starting to find the sans-serif font I was using for the text hard to read at times. I hope it's better now.
Meanwhile, the extent of cycling related activities the week thus far has been limited to watching The Armstrong Lie on Showtime the other day. While the movie didn't show too much I didn't already know, seeing it finally come from the horse's mouth combined with some excellent race footage and interviews was interesting and the movie was extremely well done. It's worth seeing whether you're a fan of cycling or just a fan of seeing people get outed as liars and drug cheats thus ruining their lives and the lives of the people around them in the process. Sigh.
In other completely unrelated and uninteresting news, we are now into Day 6 of dark gray skies here in Michiganderburgh, which is illustrated in the photo above taken out riding last weekend. This is one of the longest, continuous stretches of gray I can remember in my four years of living here, I mean this is real Western Pennsylvania type shit! It seems only fitting that it comes during a week that I feel sort of like a stepped in dog turd.
While I can't say I am feeling all that better, the sun is SUPPOSED to return tomorrow and I am hopeful that I can attempt a short ride. There are two fat bike races this weekend but I am not doing either. Mostly because I'm not feeling well, but also because we have no snow. While the races go on regardless, my goal for doing any fat bike racing is to ride some trails and groomed areas that I normally wouldn't be able to. I'll save that entry fee and travel money for next month, for I have a feeling Ma Nature will pay us back sooner or later for the lack of snow in December.
Now it's time to "bring up the mangler, bring up the bone breaker" and do something, like try to flush out this illness with beer and spicy Mexican food tonight. Wish me luck.
Later.