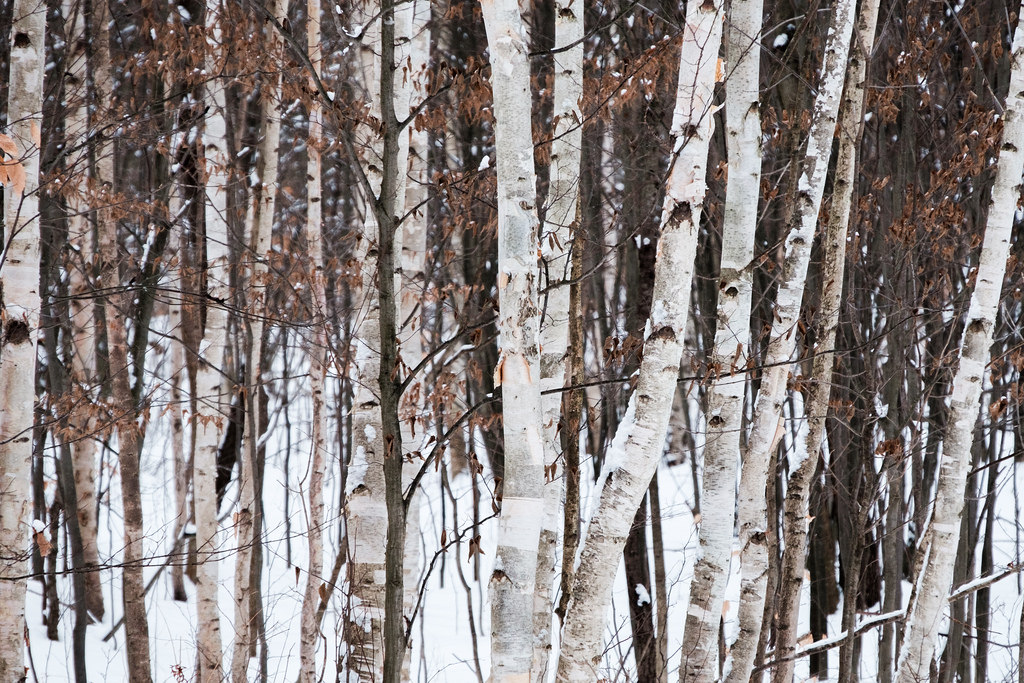 To go forward you first need to go back. I'm not sure that's true, but it sounds profound, and I like to at least give the air of not being a complete dumb ass.
My time spent back in Pennsylvania is best spent in small intervals these days, so Wifey and B headed back for the Christmas holiday a couple of days before me. With my free time flying solo I did such exciting things as: drink beer, watch footy, play FIFA 18, and make homemade pasta for the first time.
The pasta turned out swell, as did my turkey meat balls, but there would need to be some penance for such carb-tastic debauchery. So on Saturday I headed up to the singletrack trails at Mid Michigan Community College to do some snowshoeing.
There was about 10 inches of snow on the ground and I was breaking through it on my own. This was awesome because it made the 3.5+ mile snowshoe through the woods that much more difficult, and by the time I was done I was sore, sweaty and wasted from the effort. In other words, it was brilliant.
Christmas Eve morning I was up before 6:00 AM and out the door by 6:30 for the 6.5 hour trip back to western PA. The drive was blissfully uneventful and I overdosed on listening to Marc Maron podcasts.
Once in PA I rested, showered, and then we all headed to my dad's house for Christmas Eve festivities. That was fun, and there was thankfully no talk of politics or other drama. There weren't too many WTF? moments but we all enjoyed wondering why my dad keeps an electric razor charging on the kitchen counter betweenst a bag of onions and the stove.
Christmas morning was breakfast with my in-laws, gift opening with B-Man and all that fun stuff. It sort of sucks that we haven't spent a Christmas morning in our own home since 2009 but Wifey's family manages to make it fun and welcoming for us.
With a few hours to kill between gift opening and dinner that evening I headed out with my camera to get some shot of urban western PA.
I headed down to North Versailles and then on into Braddock to see what I could see. The Braddock area probably isn't the best place for one to wander around solo carrying a camera, but I figured there's no way anyone would fuck with me on Christmas Day, right?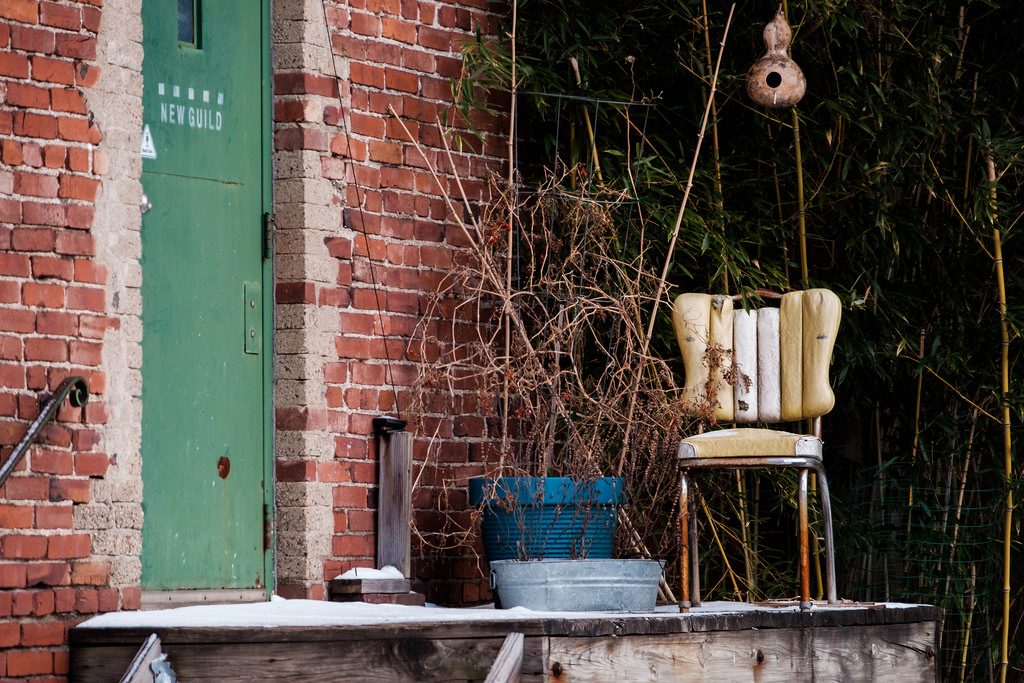 This isn't the first time I've visited Braddock to take photos, and it probably won't be the last. The mix of steel mills, urban decay, undercover artist studios, and slow revitalization makes for lots of photo opportunities.
***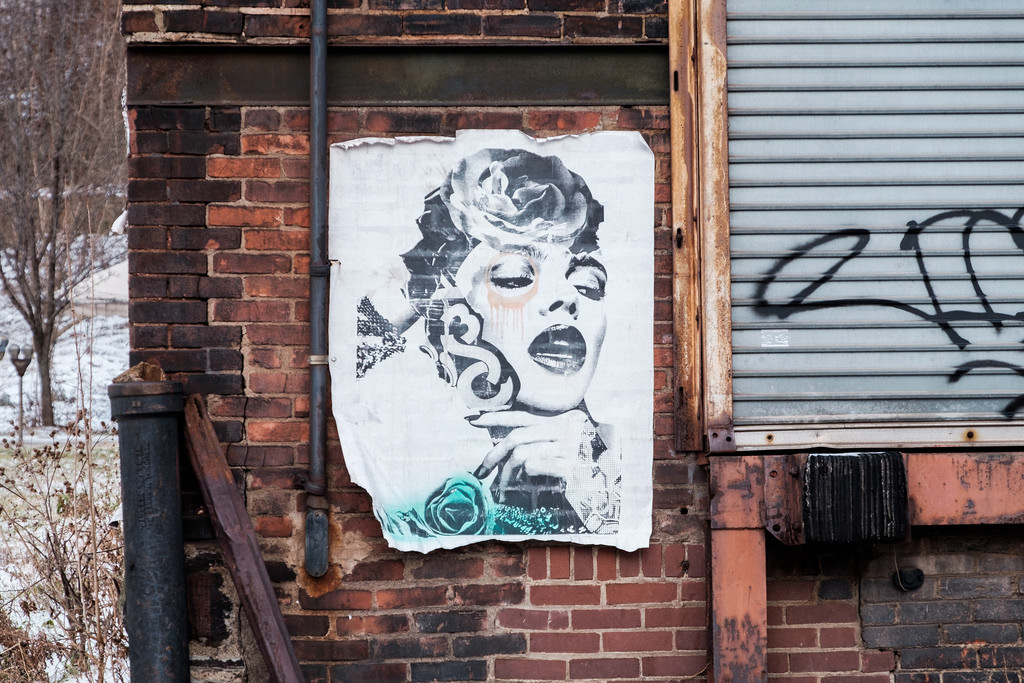 I spent longer than I thought I would taking photos and needed to get back to the family for dinner. On my way home I felt a vibration coming from the front of the car. When I stopped to get gas I inspected the tires, but didn't see anything. However when I got back to my in-laws I found it—a industrial sized screw in the right front tire. Shit!
The tire was holding air, but would need to be fixed before I headed home the next day. My plan to leave by 6:00 was nixed and I had to wait around for a nearby tire dealer to open up at 7:00 to fix the tire. Thankfully it was an easy fix and I was on the road by 7:45, and home in Mt. Plezy by 2 PM.
Day time temps have fallen into the single digits, the Fatterson remains in the shop, and I have been forced to the Not So Stankment to "run" and lift heavy things for no reason. I have plans to snowshoe with Wifey on Friday and a 3 on 3 soccer indoor tournament of B's to attend on Saturday, then I look forward to saying "FUCK OFF 2017!" Fucking prick of a year.
January already looks busy as B's twice a week indoor training sessions will start, I've been selected for jury duty, I have an appointment with a doc to see about getting the blood clots (old and new) in my legs roto-rootered, and B gets braces on. Somewhere in all that I need to get back on the food and drink wagon, work out, and hopefully get some riding in.
Hoping that there will be some posts pertaining to "doing stuff" outdoors in the coming days.
Later.