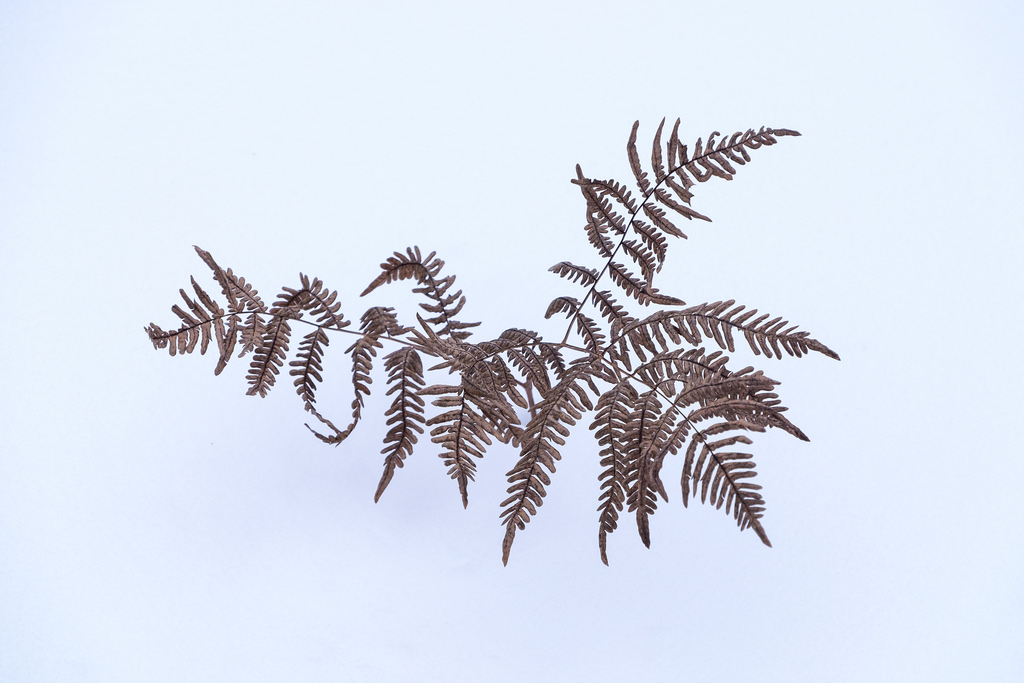 2018 has arrived. Great.
I like to believe that a new year is a catalyst for change, but I am a realist (that's code for pessimist) and greet the new year with as much enthusiasm as getting French kissed by your great aunt (the one with the perfume that smells like Febreze, sagging bosoms, and a beard).
My life is in need of a lot of changes, changes that I have been working on (and often failing at) for months. I don't need fucking Baby New Year crying in my face about how I need to try again! I will be trying, but not because of him. Or is it her? Fuck it, IT! I will be trying because that's what I want/need to do.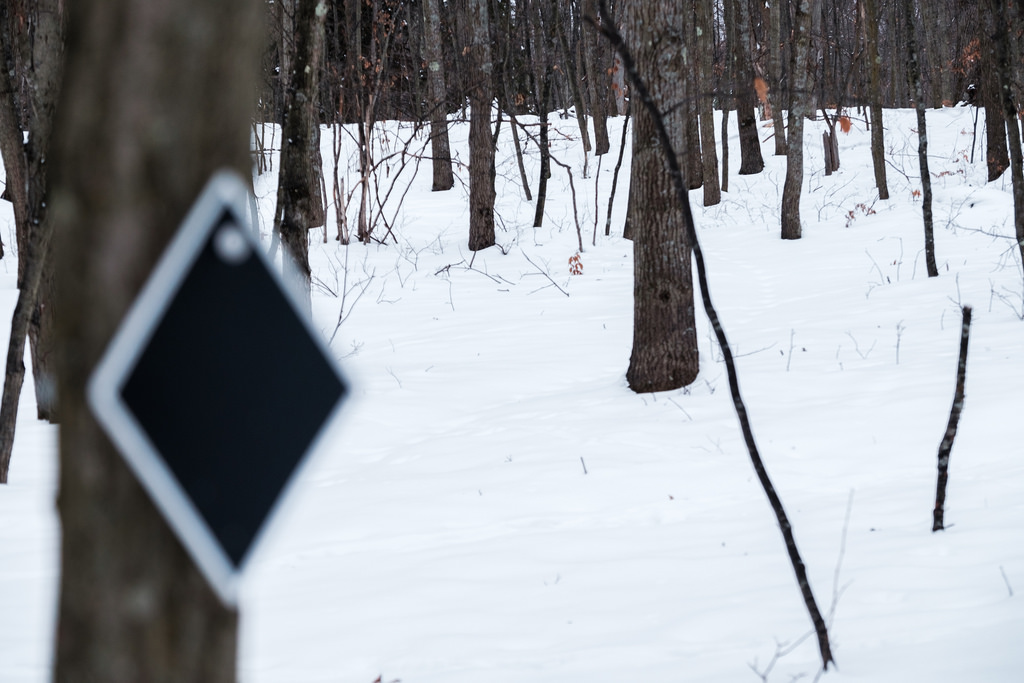 With that said, the New Years holiday itself was OK. We didn't really do anything. We sat around, watched Netflix, had dinner, drank a few beers, and I went to bed around 9:45. B-Man stayed up with Wifey to watch whatever they show on New Year's Eve now that Did Clark is dead, and I was kissed and Happy New Yeared when Wifey finally came to bed.
New Year's Day I was up pretty early to watch footy and to put a pork shoulder in the slow cooker for burritos later that evening. Then after several cups of coffee, I drove up to MMCC again to do some more snowshoeing.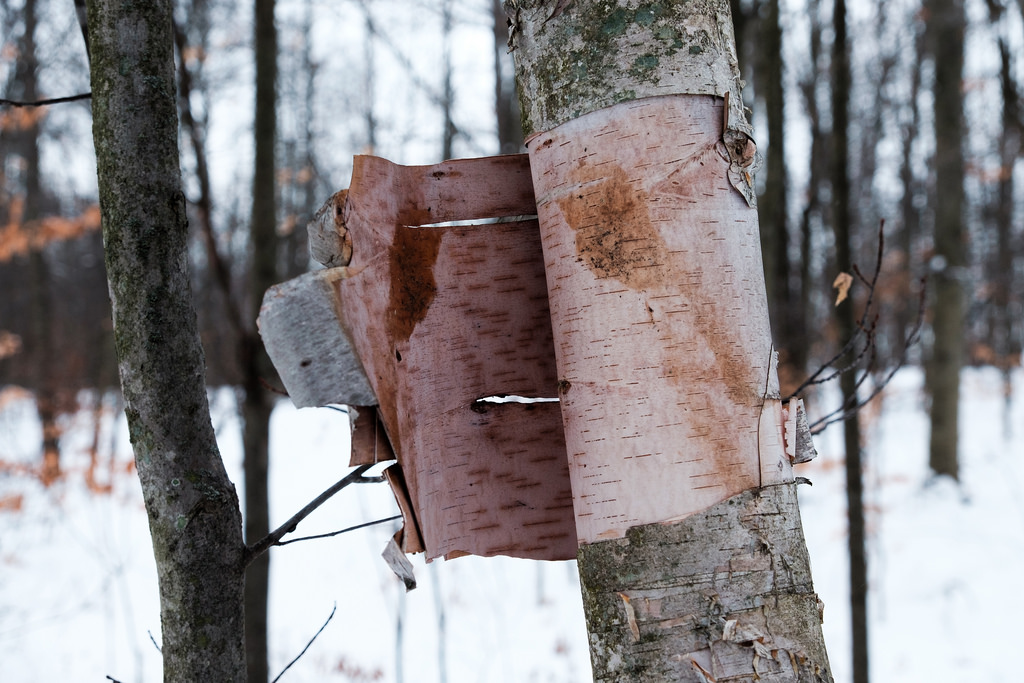 This was my third trip up to Mid in the last week and my second in the last four days. Wifey was off work all last week, so we had gone up on Friday so she could try out her new snowshoes (purchased at Terry's Cycle in beautiful downtown Alma), and now I was returning to break some trail on the Black and White Trails and to enjoy some of the already packed Blue Trail.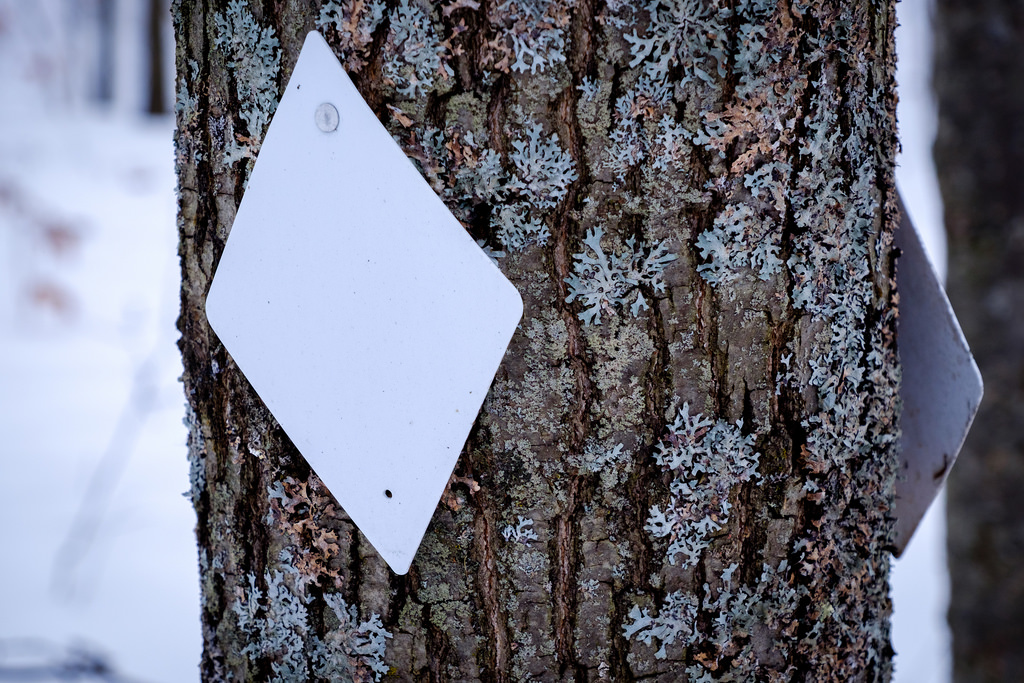 The trails were hard to follow at times, and I was relying on signage, contours in the snow and animal tracks to guide me, but I got it done. It felt good to work hard, get a sweat on (in 12˚ temps) and break through the untouched snow.
I had planned on continuing on to the Yellow Trail but the work of breaking trail earlier had my lower back starting to ache and I ended up turning back just before I reached it. I ended the day with just over three miles of snowshoeing, mostly on fresh trail.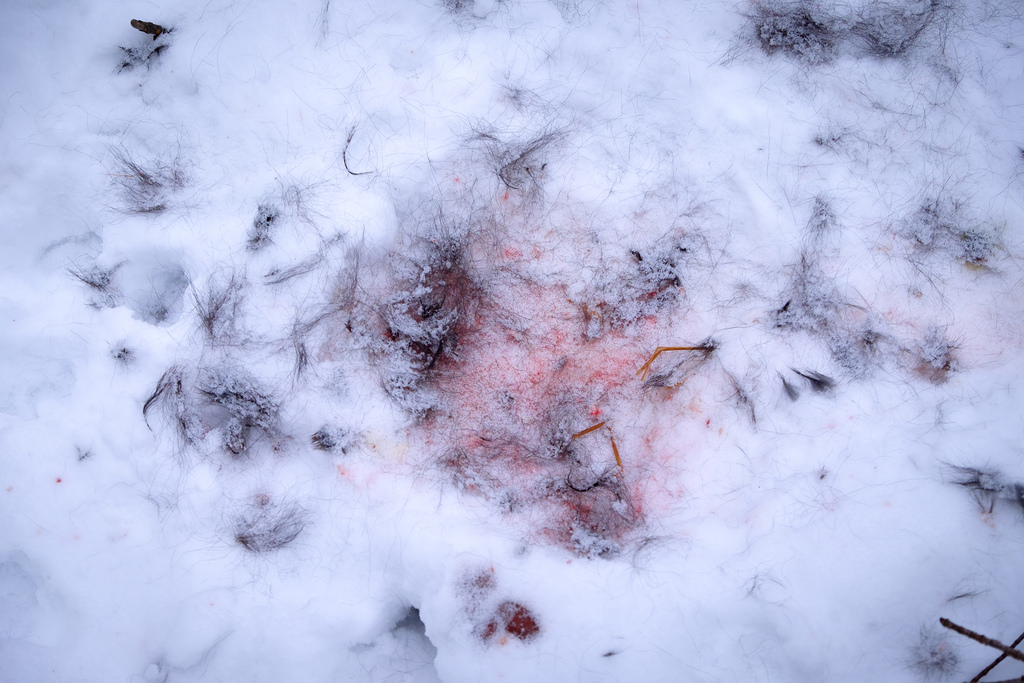 In the past month, I have already snowshoed more than I did all of last year. I won't pretend that it gets my heart rate up like I riding or running, but it's a great way to get outside, burns a few calories and take some pics (or video like the one of me crunching snow and sniffing snot below).
I am looking forward to more miles of snowshoeing over the coming months, but I am also looking forward to picking up the Fatterson at Terry's this week and logging getting in some much-needed saddle time as I prepare to stick my tongue down the throat of 2018, with its bad perfume, sagging bosoms, beard and all.
Later.