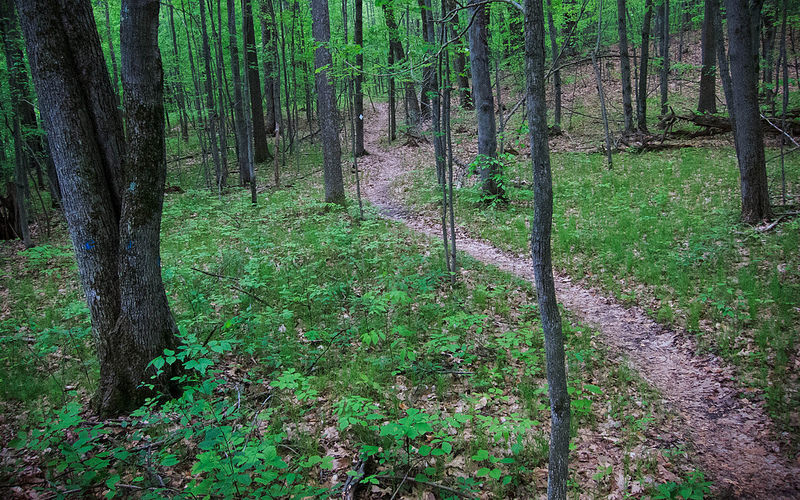 After Saturday's shoe incident, in which I drove twenty-five minutes north to MMCC for a ride only to realize I forgot my shoes, I headed back on Sunday for another attempt.
It was nice to finally get back on singletrack on board the Superfuly FS and its new, non-contaminated, non-howling brake pads. However it was not so great to be experiencing some of the back discomfort that I usually only experience on my hardtail (I guess I should take back all the negative things I said about the El Mariachi a week or so ago?). Despite the discomfort it was awesome to be rolling dirt in the woods.
I should have ridden again on Monday (Memorial Day) but there were heavy showers in the area and a strong breeze most of the day, so I opted for laziness and planned a Tuesday ride instead. A plan that involved going back to MMCC yet again.
Today I swapped my Thomson layback seat post back to the straight Bontrager post I used most of last year; not sure why I thought it would be a good idea to go back to the Thomson, but I did. I supposed I wanted to justify having bought it thinking I needed the layback.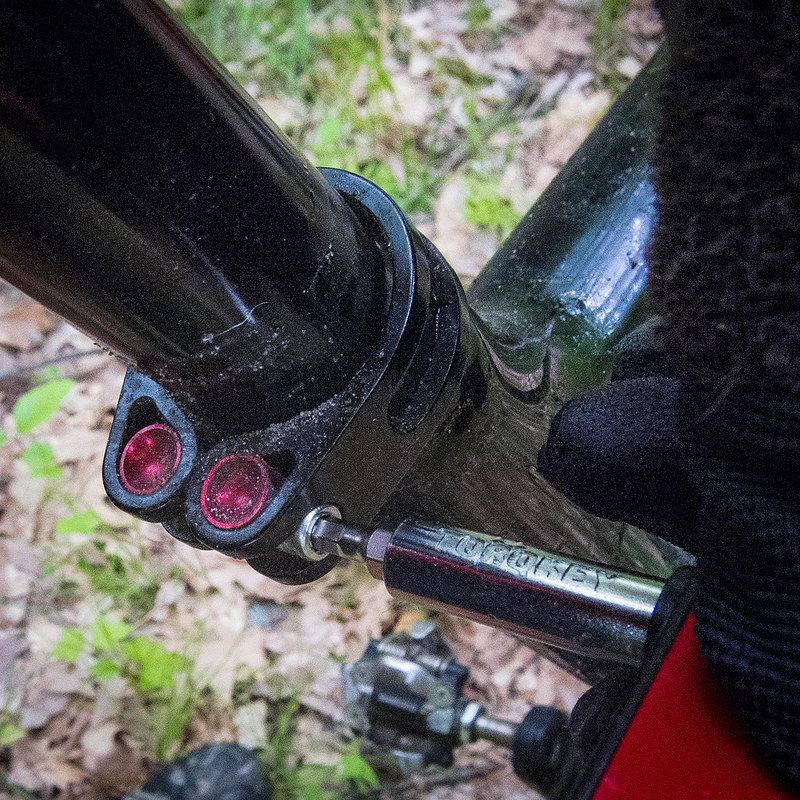 While the first part of the ride was going well enough, I realized that something just wasn't right. One minute I was feeling fine, the next minute I felt like my position had changed. I felt like that because my position had changed; my seat post was slowly creeping down and I was forced to stop and adjust it. Sadly, I would have to stop and adjust it around three more times during my loop. Seems that taking the post from out of my aluminum Farley and stuffing it into the carbon Superfly without any carbon prep wasn't such a great idea.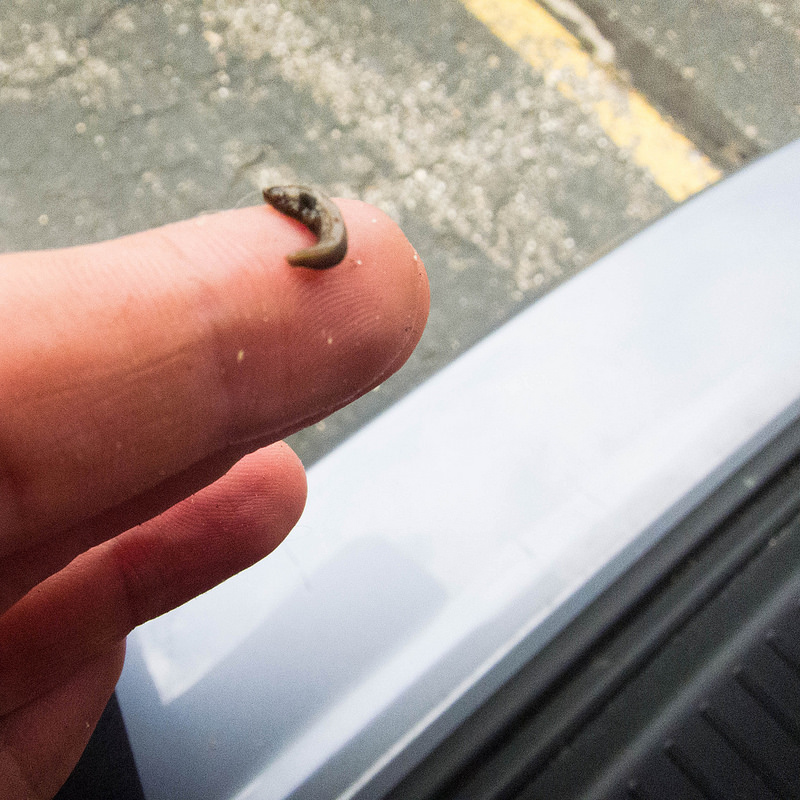 As I packed up my gear after the ride and changed shoes, I went to flick what I thought was a spec of mud off my leg. It turns out it was some sort of worm/bug/slug that hitched a ride on my fat leg. Not sure what it is, but if I know me and my luck, it was some sort of bizarre Michigan creature that was no doubt making its way towards my urethra or anus where it would then lay a million eggs to grow within in me, thus causing me a world of pain. Or not, what do I know, I'm no Urethra Boring Bug Worm expert.
The ride was still pretty good and I did have less back pain discomfort than Sunday so that was a bonus of sorts, I just wish I hadn't had to stop every few miles. Working at the shop tomorrow, so while I'm there I hope to apply some carbon prep to prevent any further slipping issues. I'm also hoping to squeeze in a few laps on the trail down the road from the shop after work if they dry out after tonight's rains.
Later.
Note: I think there is seven uses of the word "back" in this stupid post. I lost track.