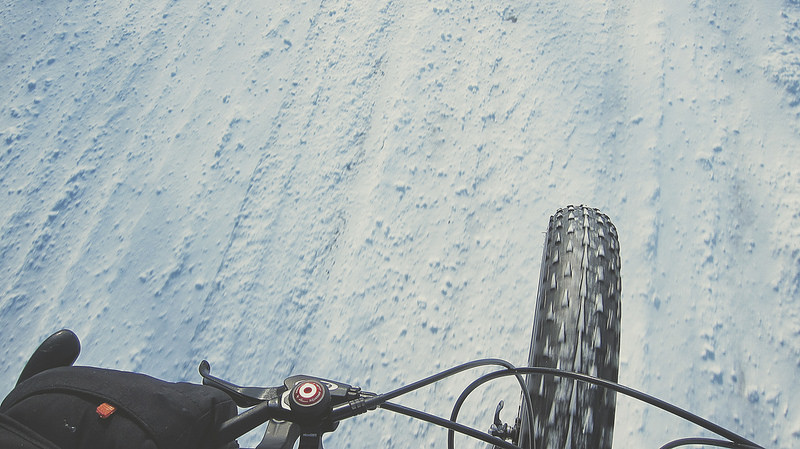 I had the chance to ride my bike today, and I have to say, it was pretty freaking awesome. For many people this is no big deal, but for those of us who live in the dark Hoth-like recesses of Jack Frost's frozen polar vortex of a bung hole it can be a very big deal. A very COLD big deal…
I have not seen grass since early December (I think) and prior to today I have ridden my bike outside exactly ONE friggin' time: when I raced at Pando on demo fat bike courtesy of my friends at Terry's Cycle in beautiful downtown Alma, Michigan. Oddly enough, my second ride of 2014 would also be aboard a fat bike, and once again my friends at Terry's would play a part. This time they put me in touch with another friend of theirs (and a ride/race friend of mine), who upgraded to a Trek Farley this year and was looking to sell his Surly Pugsley.

The owner of the Pugs is out in Vegas for the week, so the bike was hanging out at Terry's for me to check out, with the instructions to let me ride it our for few days if I wanted. So even though I was 97% certain I wanted the bike, I took advantage of the offer and brought the most likely soon to be adopted Surly Pugsley (nickname: The Musk Ox) home to test out before inevitably laying down the cash.
I will reiterate what I said in my Pando "race" report: I always dug what a fat bike could do and I respected the accomplishments of the racers and riders who rode and dug them, but I always sort of talked a bit of shit on them (mostly because I didn't have the budget for one, and wasn't going to spend money on something that I would ride most often in the snow and cold*), two things I am not a fan of. Well as it turns out, I had a freaking BLAST at the Pando race and was forced to do a lot of shit talk word eating. I was also reminded of how brutal and long our winters here in Michigan can be. As I've said before, most of my friends here cross-country ski and ski race. I ski, but don't like to ski and I don't ski well, so I sure as hell am not going to ski race. Now bikes, and the riding of bikes, I like… nay, LOVE. So, enter the Musk Ox.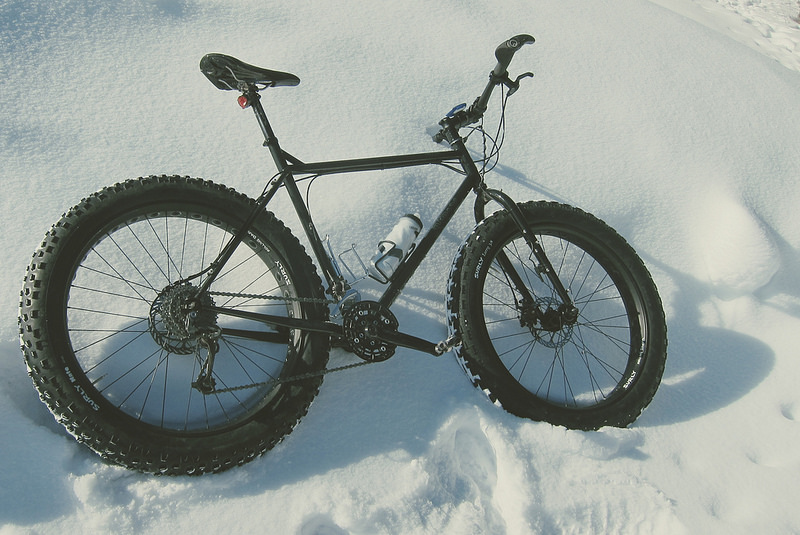 Thursday would normally be my day to do session on the trainer, but with the Musk Ox in the house and a fresh layer of snow overnight making the icy dirt roads much more rideable, there was no way I was spend an hour and a half on the trainer when I could be outside riding in the sun (even if it was 10˚ when I left the house!).  I was also keen to get out today since the weather creeps say we're in store for more snow and winds that may gust to over 50 mils per hour at times tomorrow. Yikes!
Today I started my ride from a local park that is just one mile from the beginning of the dirt roads. That saved me from whirling the big Surly Nate that's on the rear down pavement for nearly 5 miles AND helped me avoid any shoulder crunching black ice in town, not to mention getting me to the snow packed dirt roads much quicker.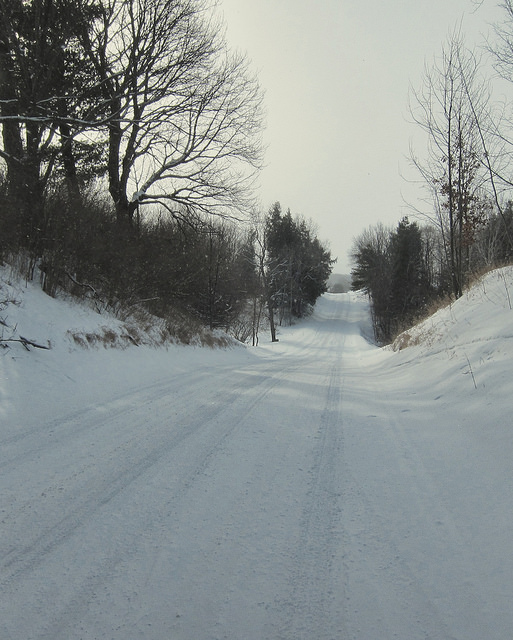 After a short mile of pavement from the park I was on mostly snow packed roads for the next 90+ minutes.  There was hardly any traffic about (I think I was passed by five cars in 1:40 of riding… maybe?) and the bike was handling well. Sure, the Pugs is heavy and there are a few bits that I want to change: I don't like the handle bars, I am no longer a fan of Ergon grips as they tend numb my hands (today being no exception) and I am not sure about the top mounted shifters (although I did get used to them and I didn't need to shift that much). But hey, this is NOT my dream bike! For me, this bike (meaning a fat bike) is merely be tool for me to get outside to ride, and maybe even race, when normally I would be in the basement on my stationary trainer.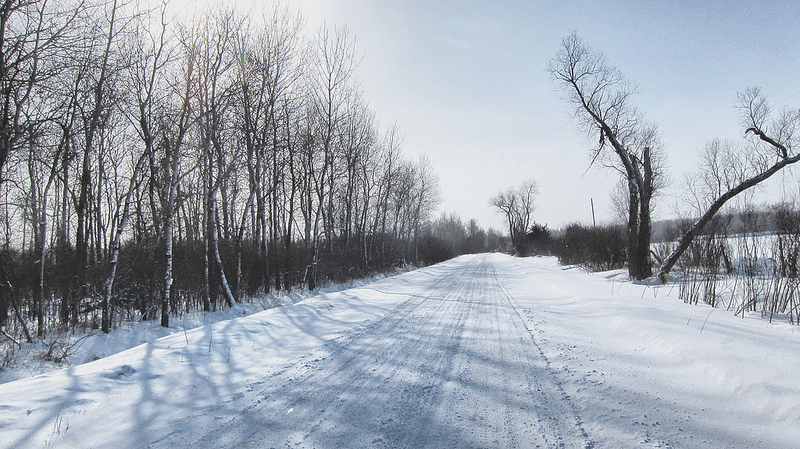 After my shoulder injury a couple of years ago, I am always leery of ice and being slammed to the ground again, so things were slow for a while. However, after a while I started to relax and just enjoy the ride, trusting the big fat tires to plow through occasional small drifts, get me out of any tire ruts and get through the deeper snow on the sides of the road when I needed to get out-of-the-way of oncoming cars. All things that I have had bad very bad experiences (the occasional crash, lost line, ass puckering and brief hike a bikes). Today I spent close to 1:45 on the Pugs and only had one time where I felt my rear tire get a tad squirrely.
I think the bike is now sold, and despite what any of my ski friends or what any over-opinionated Internet types who live in warm climates (or fucking cities) think, I am looking forward to spending more time on the bike and less time on the trainer, in the gym or on those God awful skis of mine in the coming months.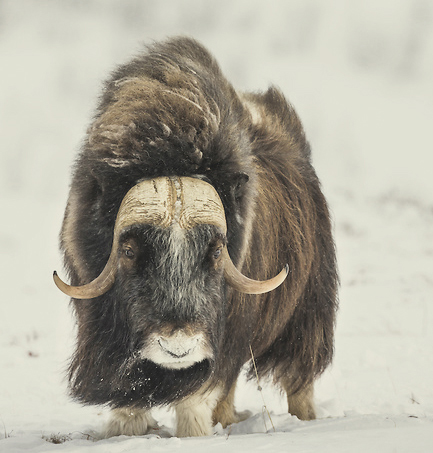 *Note: I know people DO ride and race their fat bikes in "normal" conditions but as of this time I can't think of why I would choose to do so.