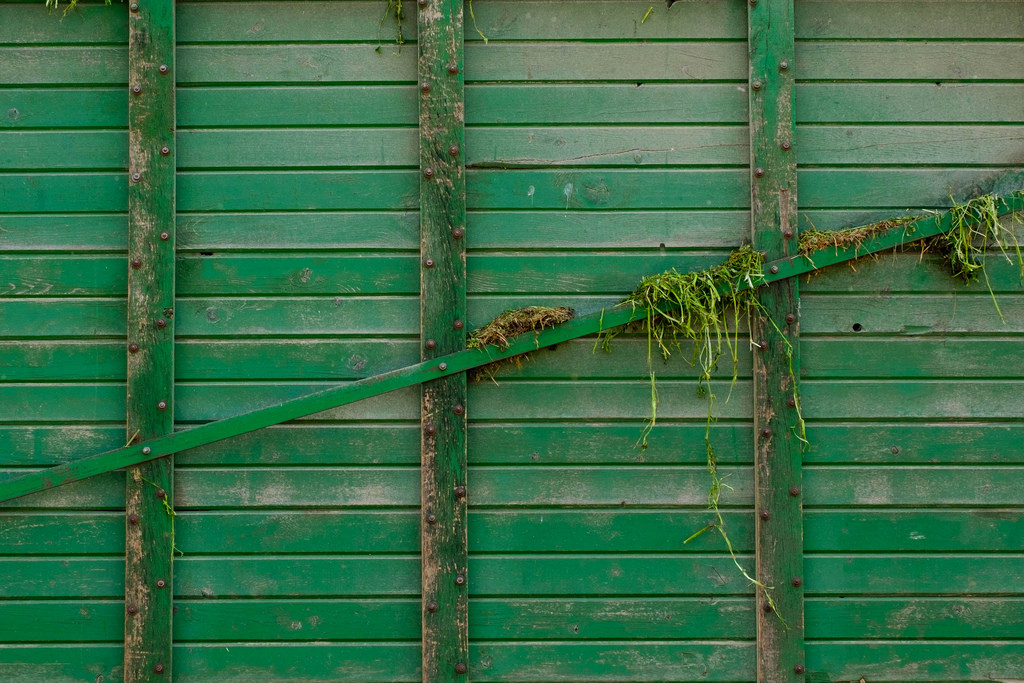 I had planned on a ride at MMCC on the PrOcal on Friday, but in the end opted to put that off until Saturday, save some time by just heading out on the dirt roads for a couple of hours. The ride had a little bit of everything: sun, dusty roads, wet brined roads, sluggish deep dirt slogs, head winds, tail winds, and broke things.
The ride was enjoyable enough, and I did my usual picture taking, riding, and sweating. Even as I pedaled like wobbly drunk uphill through deep sandy gravel, I was enjoying it and was happy to be out getting some miles in the sun.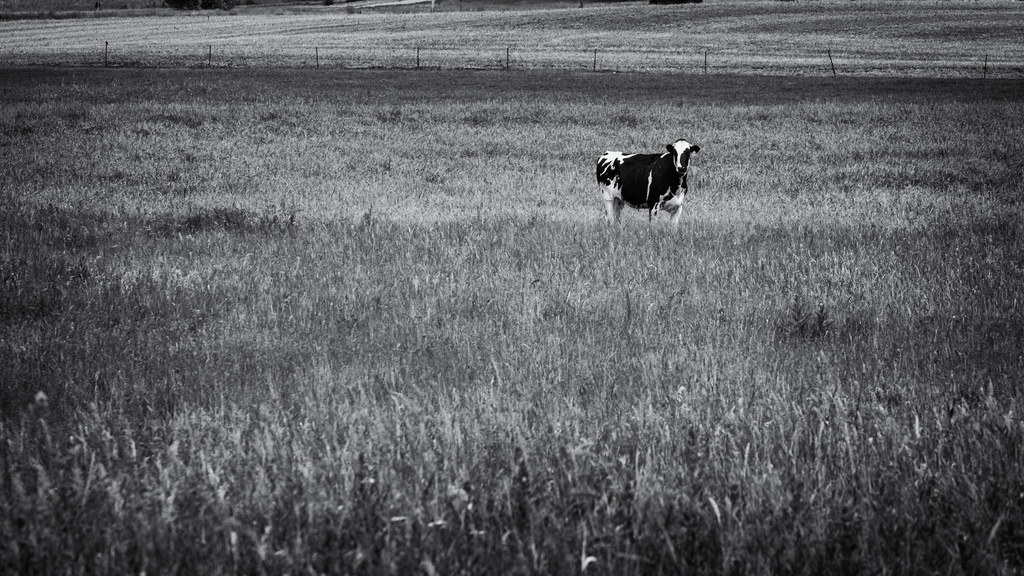 I took along  my go-to camera, the Fuji X-T10. While I have smaller cameras, I have gotten used to the riding with the X-T10 with a zoom lens in my bar bag. As I rode along I found some cows to shoot (not literally), some farm stuff, a field or two, etc.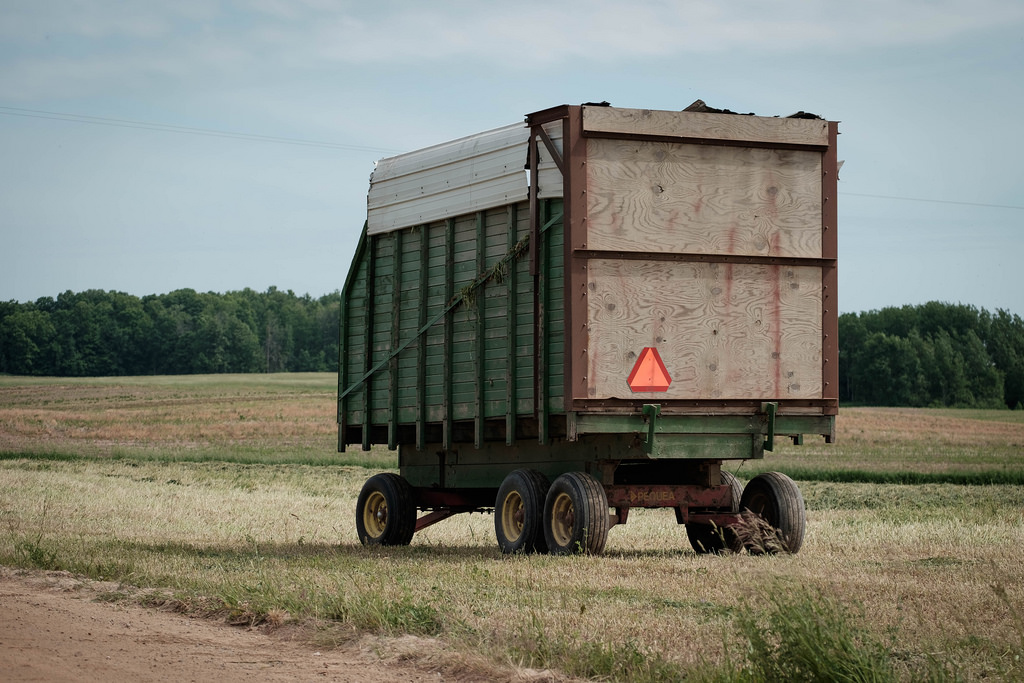 With about four miles left in the ride, and just a couple left on dirt and gravel, I stopped to snap a photo of the dust covered Boone.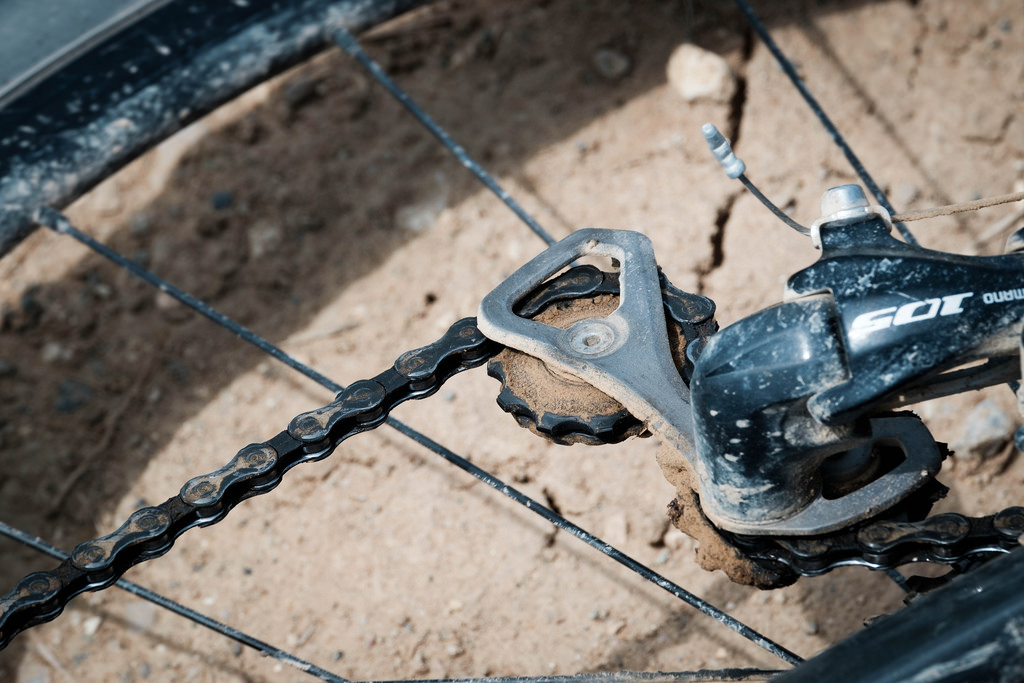 As I lamented the dust caking to may chain and derailleur, I took a couple of pics and the got ready to finish of the ride and get home for lunch. As I packed the X-T10 away I noticed that it was off. I didn't remember turning it off. I turned it back on and nothing. I turned it off and on again; still nothing. "What the hell?" I thought. I knew my battery was getting low, but I didn't think it was that low. It was all very strange, but headed home anxious to be sure it was just a dead battery.
Arriving home, covered in sweat and dust, I grabbed my extra battery, put it in and still nothing. Oh no! After a couple more off/on attempts the shutter started fluttering and then nothing. NOT GOOD!
Soon I was talking to Fuji customer service. The man on the other end of the phone in a thick, THICK New Jersey accent confirmed that it was stuck shutter and the next thing I knew I was making arrangements to send out my camera for warranty service. Shit.
Turns out that photo of my dusty derailleur was the last pic I took that day. Shit happens, and at least it's getting fixed. The only downside is that this coming weekend B has a soccer tournament in Petosky, Michigan and I'll be zoomless. I've been kicking around the idea of finding a deal on a good DSLR to have around for such things, I might up that search and see if I can find the one I want. Or not, no big deal.
Last Saturday I woke up thinking that it was the weekend of the trail running race at MMCC. Turned out it was the next Saturday. Sadly my ride that day was cut short by a flat tire. So you would THINK when I woke up this Saturday I woke up with a plan to ride ANYWHERE but MMCC. You would be wrong, because I am a moron, drove 25 minutes north to ride, and just as I took my exit off of 127 I remembered the race. Shit.
I drove directly home, changed, did some chores, some shopping, some beer drinking, and soccer watching instead of doing a ride in the 92˚ heat and gusting wind.
Now it's Sunday, I'm sitting here typing this dross, and trying to decide if I want to drive to ride, or just ride out my back door. Whichever one I choose, I won't have the X-T10 with me. Shit.
Later.