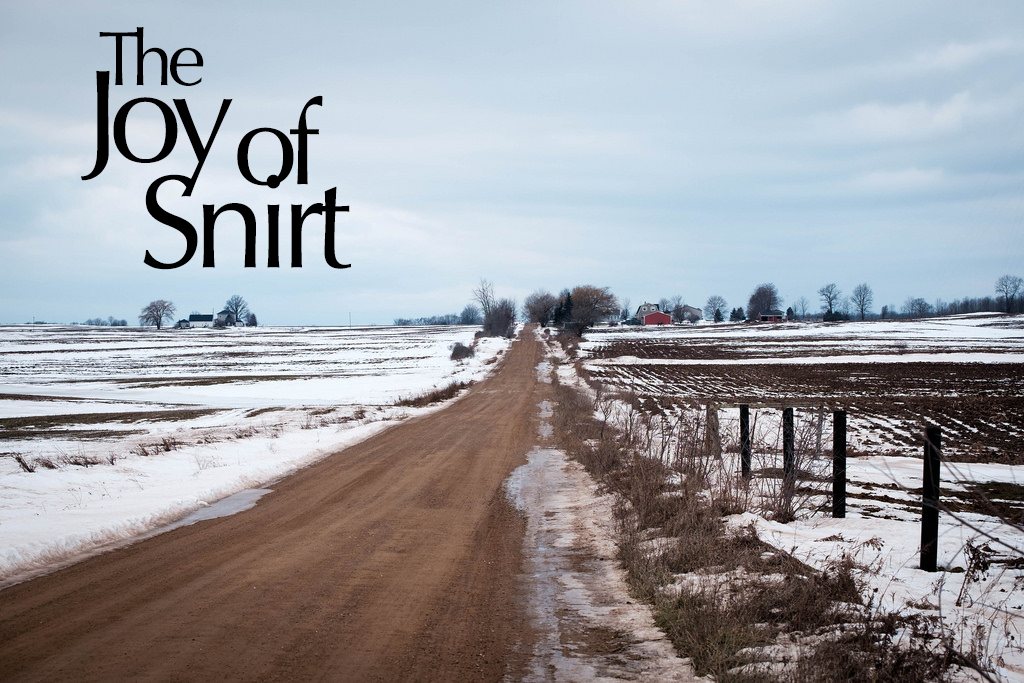 This holiday week I have immersed myself in sloth of varying degrees, mostly saved for the tail end of the day in front of the fireplace. During the day I've been eating proper and being as active as possible so as to make amends for my evening vices. Those activities have mostly been confined to 3.5 mile runs/lumbers on the treadmill, but yesterday I got an itchy bung to be outside. So I aired up the Fatterson, dawned multiple layers of winter clothing, and headed out to experience The Joy of Snirt (thankfully void of hairy hippies getting their freak on).
In my errand running the previous day I saw that the dirt roads were now clear of chunky winter puke and other than some shaded areas were void of ice. Despite their lack of snow I still opted to roll the Fatterson for two reasons.
It's my crappest bike with a cheap drivetrain that needs replaced anyway.
It forces me to ride slow and work hard, thus staying a bit warmer.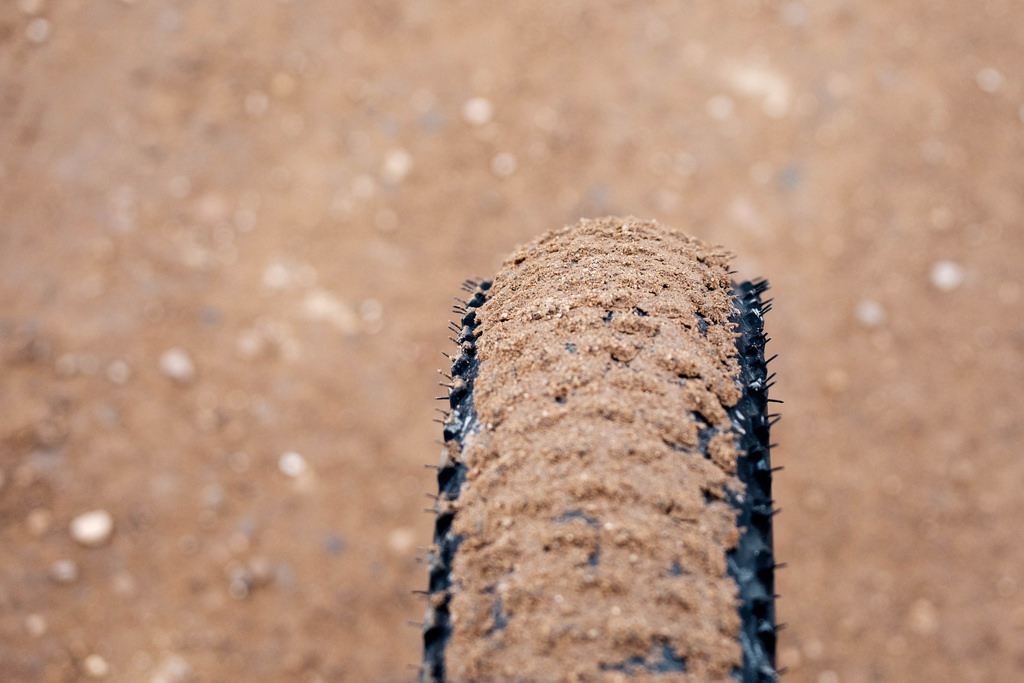 A check of the weather in the morning predicted that the temps would be in the low 30s, a welcome change from the teens in recent weeks. However there was a steady 15+ MPH wind coming out of the west that would make things a lot colder, and a lot slower than I had hoped for.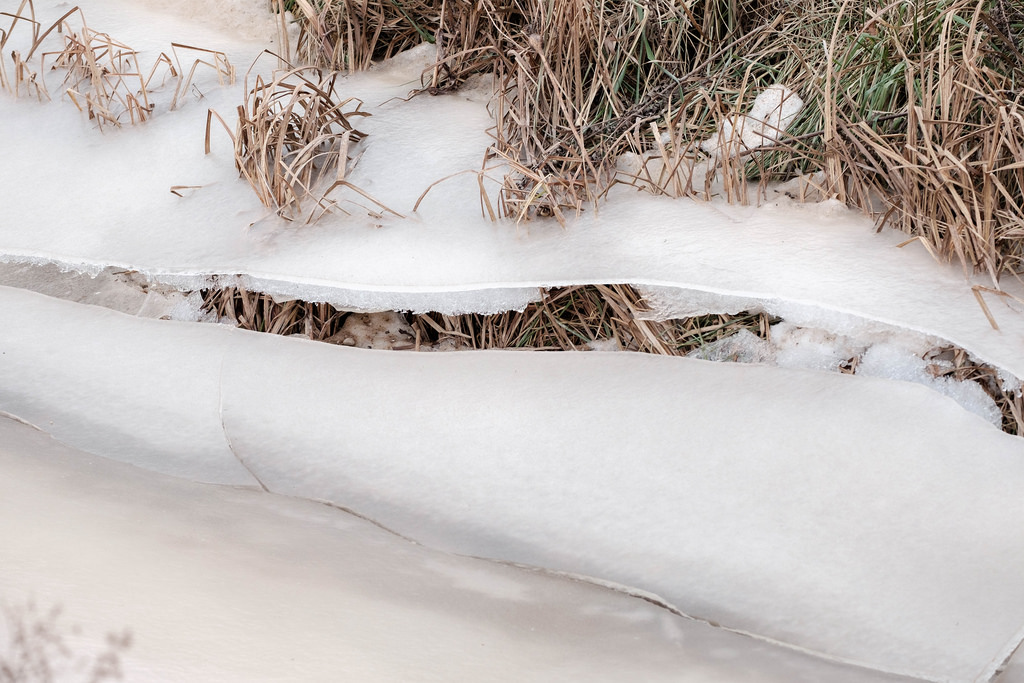 The fields that had been covered with a thick blanket of snow a week ago, are now mostly bare save for some patches of snow and ice. Barring those patches of white the landscape is a crayon box of fecal browns and umbers.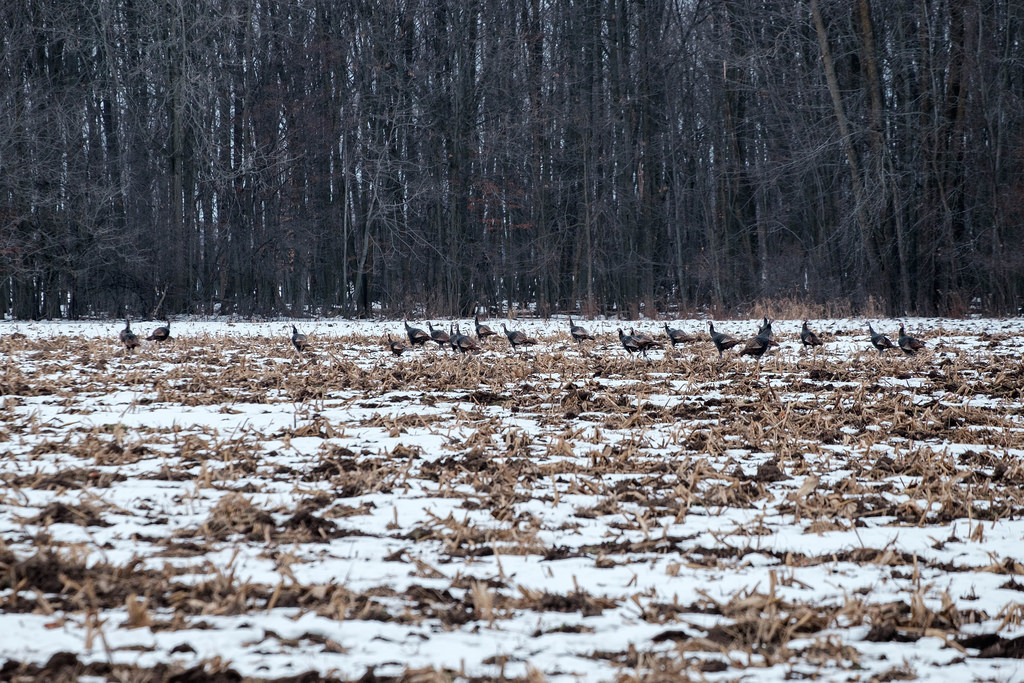 As I headed northward I saw a large field with more turkeys in it than I had ever seen together in one spot in my entire life. The photo above is just a sample of what I saw, the entire field was filled with turkeys, there had to be 50 or 60 birds! As I approached I first thought that it might be geese, but as I rolled closer they started scampering away and there was no doubt they were turkeys. I guess Gobblers Local 989 was having their winter convention or something.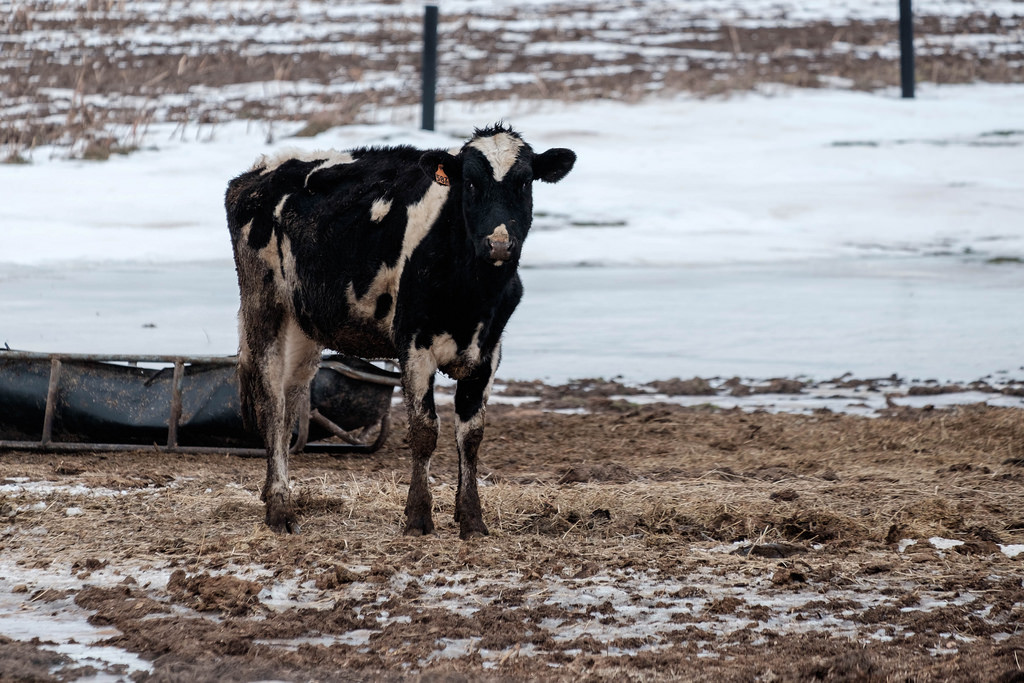 The crosswind heading north was steady and pushed me all over the roads, and the closer I got to making my turn westward, the less enthused I became. I was moving way slower than I anticipated and knew it was only going to get worse. And it did.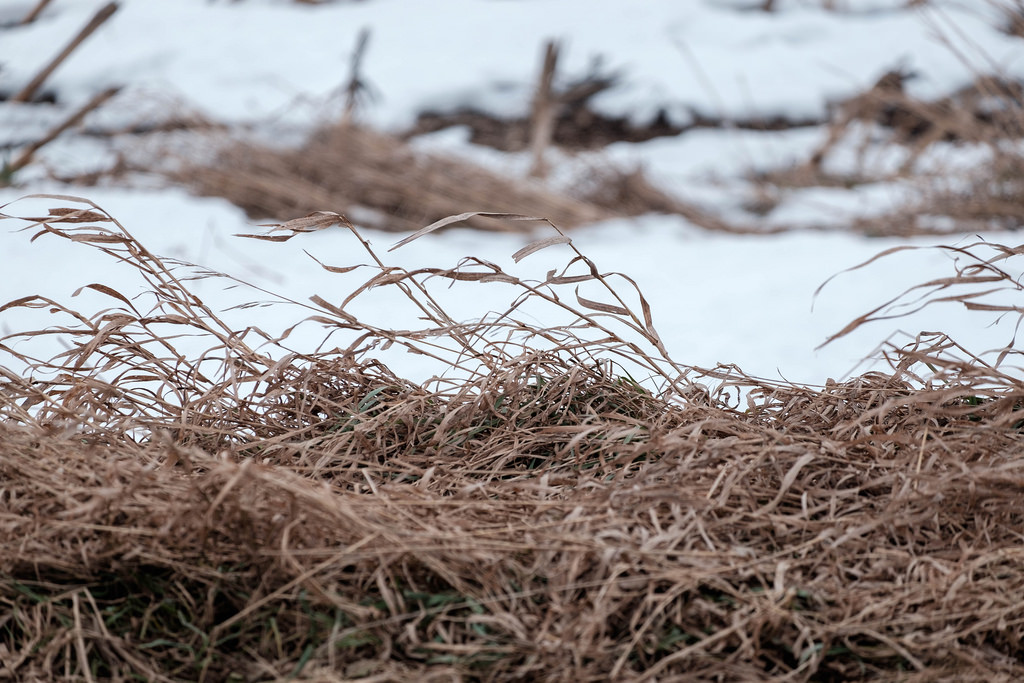 As soon as I made the left I was met with a howl of wind through my helmet and looked down to seem my speed hovering at just over 6 MPH. I slowly pushed on as the long blades of brown grass and weeds crackled and bent alongside, trying not to look at my computer or think about how even someone like me could run faster than I was riding my bike.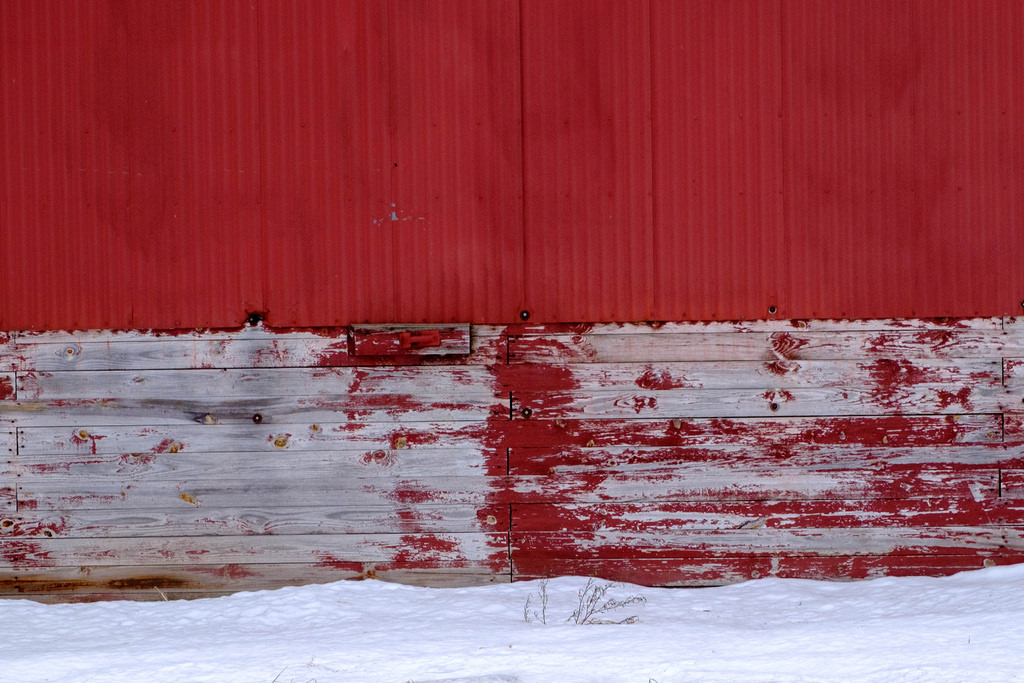 Riding into the wind was made easier knowing that I would only have to deal with it for about 6 miles or so. I found myself thinking about my friends that have done winter ultras like the Arrowhead 135. I really can't imagine undertaking an event like that. It takes every ounce of the dwindling motivation I have just to get out for a 25 mile ride in the winter.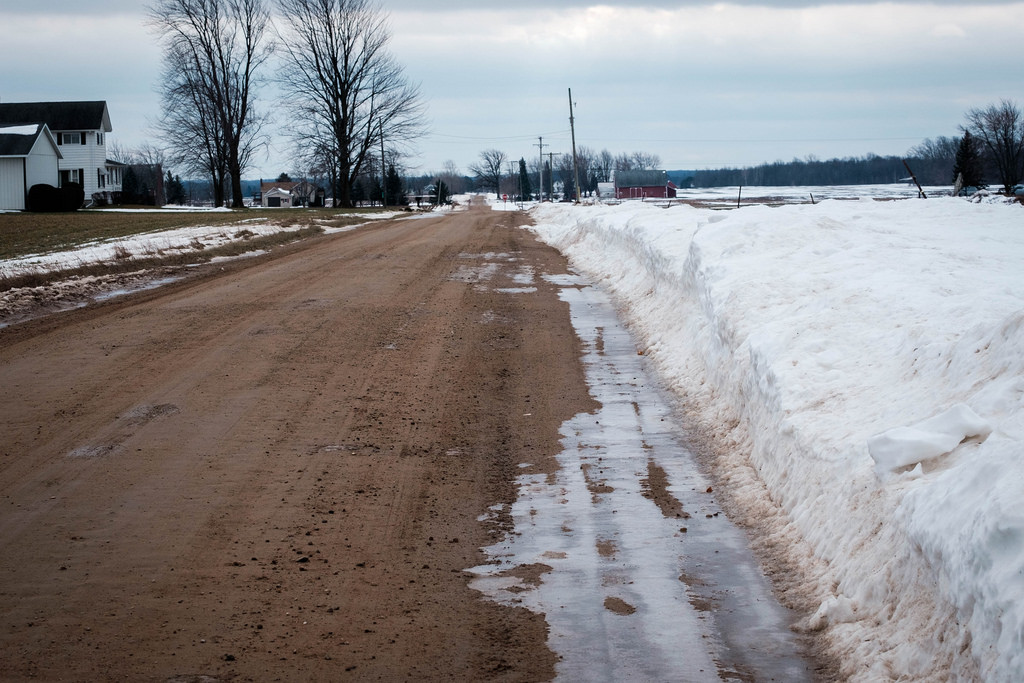 Once I turned south it was back to rolling from one side of the road to the other in the cross winds, looking like a DUI cyclist. This was of course made easier knowing that soon I would be heading east and enjoying a very generous tail wind.
And generous it was! I found my speeds more than doubled and easily pedaling over 15 MPH at times. This joy was cut short when I realized that my canine nemesis the unleashed and aggressive ugly ass German Shepherd was skulking about in the road ahead. Not having the energy for another confrontation or the want of a bite and an afternoon at the emergency room, I headed south and whirled my fat knobs on pavement towards home. After a mile of muttering my hatred of the furry beast and his irresponsible owners, I found myself lost in the buzz of my wheels over the pavement and the joy of being pushed home so quickly. If you ever want to know what it feels like to drive an out of control speeding trailer truck with under inflated tires, get your fat bike going around 20 MPH! It's both frightening and ridiculously fun.
The speeds were slow, the mileage insignificant, but in spite of that I managed to some joy riding through the mud, snow, and dirt roads ("snirt") of central Michigan for nearly two and a half hours on a Thursday morning.
Later.