Friday was not the day I expected on so many levels.
I knew that an outside ride probably wouldn't happen since B had a half day of school and I also needed to stick around the house and wait for FedEx to deliver a new work credit card for Wifey which I needed to sign for. Even though the sky was cloudless and blue, the temps were chilly and I was nursing a scab on my left ass cheek brought on by some saddle rubbage the previous ride, so I was content to sit around the house and get some work done. Then things went sort of psycho.
Just as I was completing my duties for B's soccer team and uploading their extensive spring schedule to the team app Wifey texted and asked me to call her when I could. She relayed the info that there was a shooting on the campus of CMU and that her nearby .GOV office was on lockdown since the shooter was still at large. Soon after B's school sent out the word that the school was also on lockdown and that the scheduled half day would still happen at 10:30 AM with Mount Pleasant police on hand as the kids were released to their parents.
With that, I drove into town as police choppers hovered overhead and armed SWAT team members searched under the bridges and train tracks along my way. It was super surreal to see so much police presence in our small town as well as so many heavily armed officers.
Soon B was out and we were on our way home. He was noticeably ruffled by the events and I did my best to assure him that all was good; It wasn't yet another mass shooting, it was isolated, and early reports indicated that the victims were not students. He was going to be safe, we would be home soon, his mom was fine, and her office was locked down and safe. It was pretty unsettling to see him so unusually quiet and down, especially for such a reason; another senseless killing with a gun. FUCK GUNS!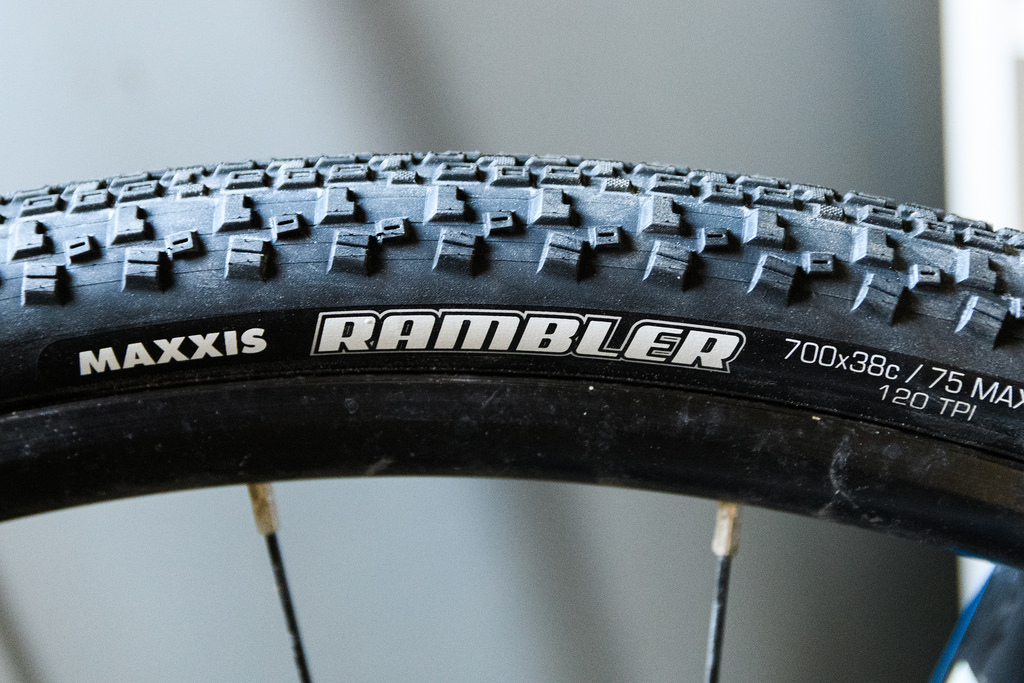 B slowly came around, got himself some lunch and I set about strapping on the newly purchased Maxxis Ramblers on the Boone while occasionally checking to see if the suspect was in custody yet. The tires look swell and I look forward to trying them out soon. I just hope I can get Ramblin' Man by The Allman Brothers Band out of my head soon. I hate that fucking song.
When that was done I figured I would make myself up some lunch so I grabbed some cherry tomatoes I had, threw them under the broiler, blistered them up, and dug into my newly acquired stash of DeLallo's whole wheat pasta I recently ordered up direct from Jeannette, PA.
A little bit of olive oil, sliced kalamata olives, some Italian spices and parmesan cheese, and I soon had a little bowl of comfort food to take my mind off the shit happening in town.
Eventually, Wifey's work closed for the day and once she was home safe I ventured off to the store to pick up some provisions for the weekend as the helicopters continued to circle overhead.
It was a strange and scary day for much of the town. It wasn't until late Friday night that the suspect—a nineteen-year-old student—had been found and apprehended. The kid shot and killed his parents after they arrived to pick him up for spring break. Just horrible stuff and another sign of how weak our Nation's mental health system is and the sick damage that guns can do to our society.
Hoping for a less eventful Saturday across mid-Michigan and for some time in the saddle with my camera on the dirt roads.
Later.