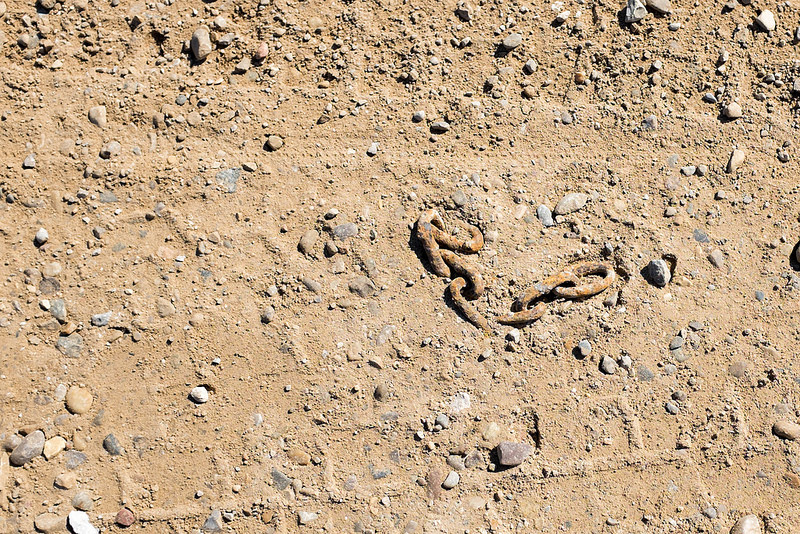 A leaky pipe in the ceiling above the Stankment's Man Cave (actually belonging to a boy) meant that my ability to leave the house was at the mercy of a plumber, and my Wednesday schedule (or lack there of) needed to be adjusted. Any time spent on two wheels would need to be moved to later in the morning/early afternoon, and mileage would be minimal. It was the perfect day to say I was too busy to ride, but I was not going to pass up the opportunity to ride in near perfect 75˚ temperatures and brilliant sunshine. Not when I know all too well that by this time next month the air will have a distinct chill to it, the winds will start cutting to the bone, and base layers and riding jackets will once again become the norm. A ride HAD to be done, even if it meant it had to be a  mere 25 mile Better Than The Trainer Ride™ on dirt and gravel roads north of town.
Once the plumber was done plumbing, I set aside the other things I was doing and readied the Boone and my camera for a ride. I was soon rolling north on paved roads toward the dirt. I felt great! I was sure that a week of good sleep, eating well, no beer, and hydrating well was paying off–it was the tailwind.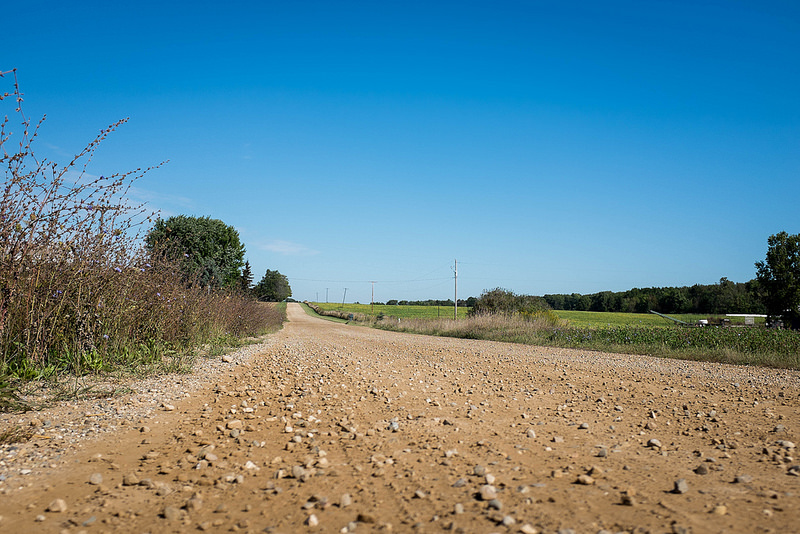 As I rolled up North Lincoln Road, I noticed a rusty hunk of chain embedded in the road. This was cause for me to stop and take a photo of it for some reason–I supposed to point out the interesting road hazards that one encounters while riding in central Michigan–and to have me humming and singing Van Halen's 1981 single Unchained over the next twenty miles thanks to years spent enduring Pittsburgh's ongoing love affair with classic rock.
The worst thing you can ever do is read the lyrics to a Van Halen song…
Thought you'd never miss me till I got a fat city address
Non-stop talker, what a rocker
Blue-eyed murder in a size five dress

Change, nothin' stays the same
Unchained, and ya hit the ground running
Change, ain't nothin' stays the same
Unchained, yeah ya hit the ground runnin'
Yikes.
I continued northward with a song in my heart and a southerly tail wind at my back enjoying what dirt I could get my wheels on this Wednesday. Making the turn south onto Crawford Road I soon became aware of the assistance I was getting from the wind and now found myself a tad more eager to stop and get my camera out for Michiganderburgh's road side attractions– Hey look a Winnebago!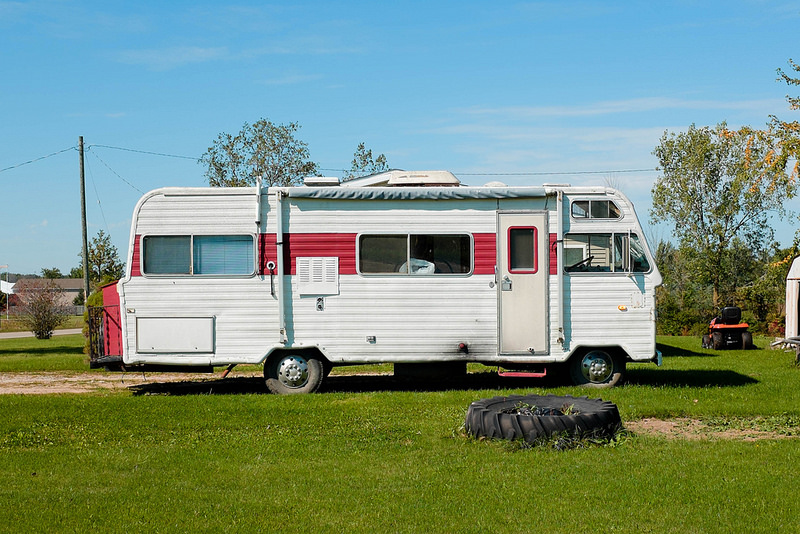 Barns, deer, cows, hump shacks, farm trucks, and crap winnebagos and campers are my favorite things to photograph in Michigan. I only understand about half of those things, but it doesn't stop me from pulling out my camera when I see a beast like the one above. When I was growing up I always associated the motor home with Dr. George Alonzo "Gonzo" Gates from the show Trapper John, M.D.. Now however, it's hard to see one without thinking of Walter Whites's rolling meth lab from the show Breaking Bad. Oddly enough, I think I've actually seen more episodes of Trapper John M.D..
With an eye on all the other things I needed to get done beyond riding my bike I pushed on southward towards home. After a shower and a quick lunch I needed to make my way down to Terry's to pick up my Superfly and to pack up my just sold Jake The Snake for shipping ASAP. I've sold many a frame in my life, but never a complete bike. It sure is a  pain in the balls doing a complete bike. Big thanks to Terry's Cycle for the bike box and packing materials. Much appreciated.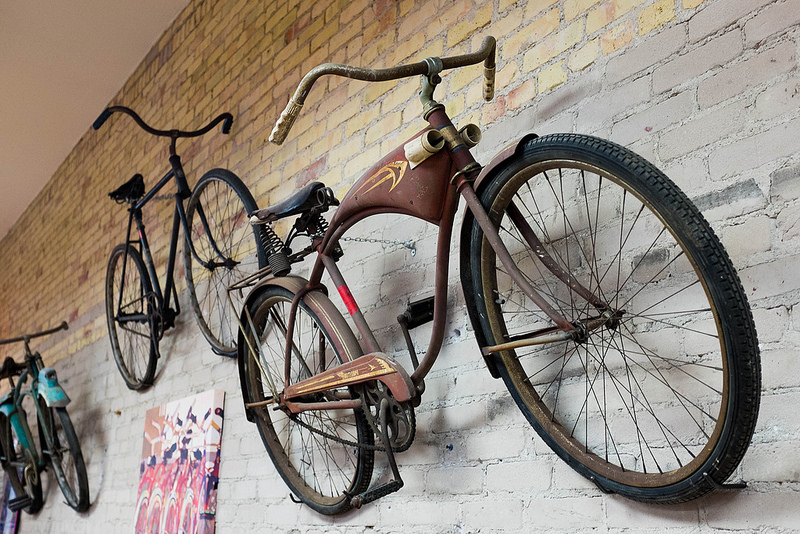 While I was there I picked up a roomier handlebar pack for my new (to me) Fuji x100s. The pack will make toting it along on the Boone a lot easier than the feedbag I was using. Since I had to take the camera with me to make sure it would fit comfortably, I snagged few pics around the shop. I love seeing the old bikes that the shop has (literally) hanging around.
Thursday brings the promise of a few more dirt road miles and a few more photos sandwiched in between other duties and some "designer at large" work I need to do. Notice that I'm refusing to use the term "freelance" anymore? I hate that word. In my opinion the word "free" gives the impression to your clients that your time is free of charge, you do work for fun and they can take their time with payment. Of course, having said that, the project I'm working now IS free of charge; because I owe a ton of favors to the client, I dig 'em the most, and it's the least I can do without taking my clothes off and losing the last shred of dignity I have.
Later.