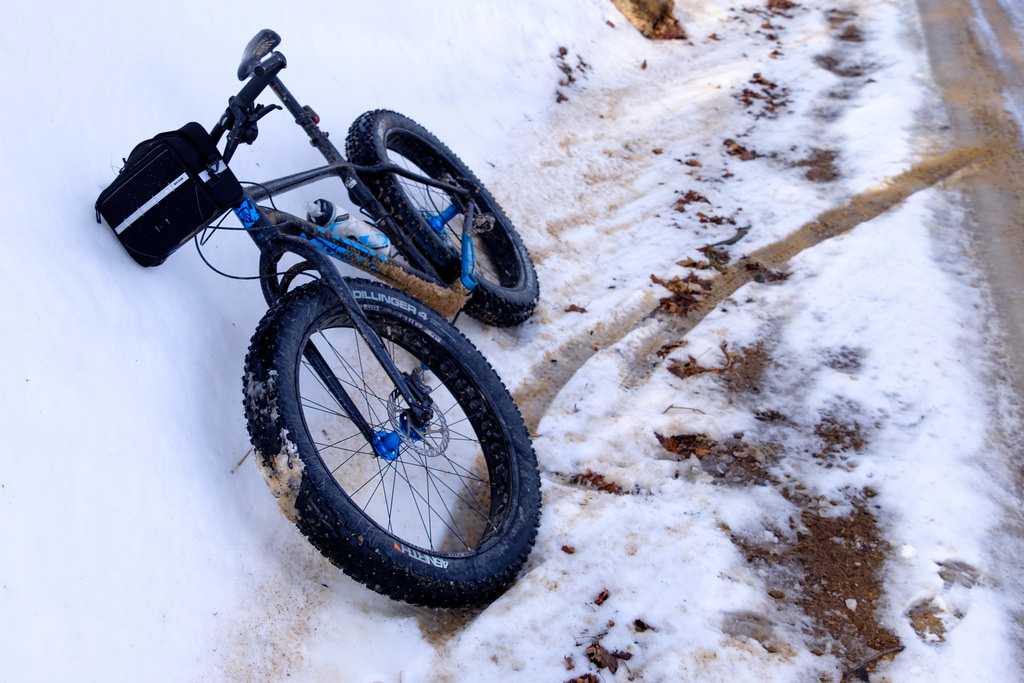 When I rode last Saturday I returned home mentally broken like expelled wind forced betweenst the ass cheeks of a 300-pound hobo who just finished off a can of ice-cold pork 'n' beans. With that brokenness, I puttered and muttered through the week logging several miles of sprint intervals on the dreadmill, a session or two of pedaling nowhere fast on the trainer, perfecting my return to pescatarian eating (80% of the time), and many a night doing 12-ounce curls undoing all the work put into those workouts and diet changes.
Thankfully for all concerned that ended on Saturday when the temps warmed up and I forced myself out onto the slirty1 and snirty2 dirt roads.
I drove to the Dirt Road Launching Pad south of town to start. Before I even got there I was having some second thoughts; while some roads looked to be still covered with packed snow, others were rapidly melting and turning into quagmires of slush and mud with lots of standing water filled with Amish horse shit. "Fuck it, if I don't ride outside I'm gonna take a hostage or something" I thought as I swung the Escape into the slushy lot.
Soon I was pedaling up Broomfield Road dodging potholes and enjoying the first of many ice water enemas I would be receiving over the next couple hours. Daddy needs a fat fender!
Eventually, the slush and water-filled roads ducked into some shade and I finally enjoyed a few stretches of packed snow and ice.
With temps heading up towards 5o˚ on the day I was dressed reasonably light and only chose winter boots and pants due to the cold water and slush that I knew would be covering me over the course of the ride. That proved wise.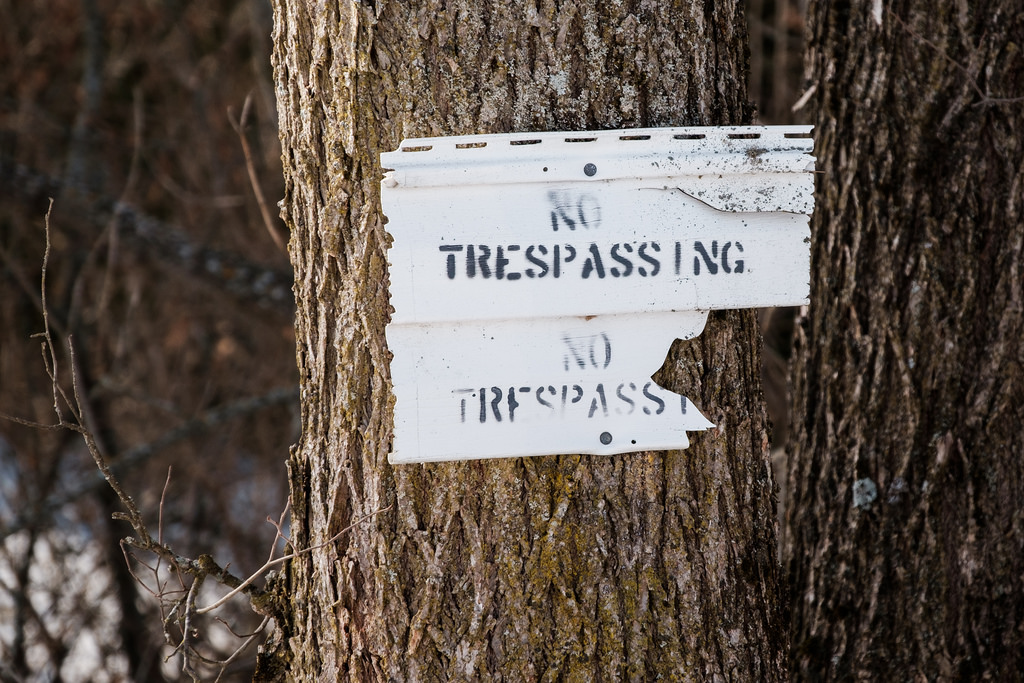 Since I wasn't stuffed into three layers of cold weather riding gear I found myself feeling much more at ease on the bike. No matter how light and trim winter clothing is, whenever I ride ensconced in multiple layers I feel totally disconnected from the bike, it's like cyclo-beer dick.
There would be lots of mud, lots of water, and lots of gritty sand covering both me and my bike by the ride's end. While it sort of sucked knowing the brand new drivetrain the Fatterson was sporting was getting torn to $hreds, it still felt awesome to be back outside on the bike with my camera.
At just 20 miles, the ride wasn't all that long, and I didn't get that many quality photos, but it sure as hell beat more time in the Not So Stankment.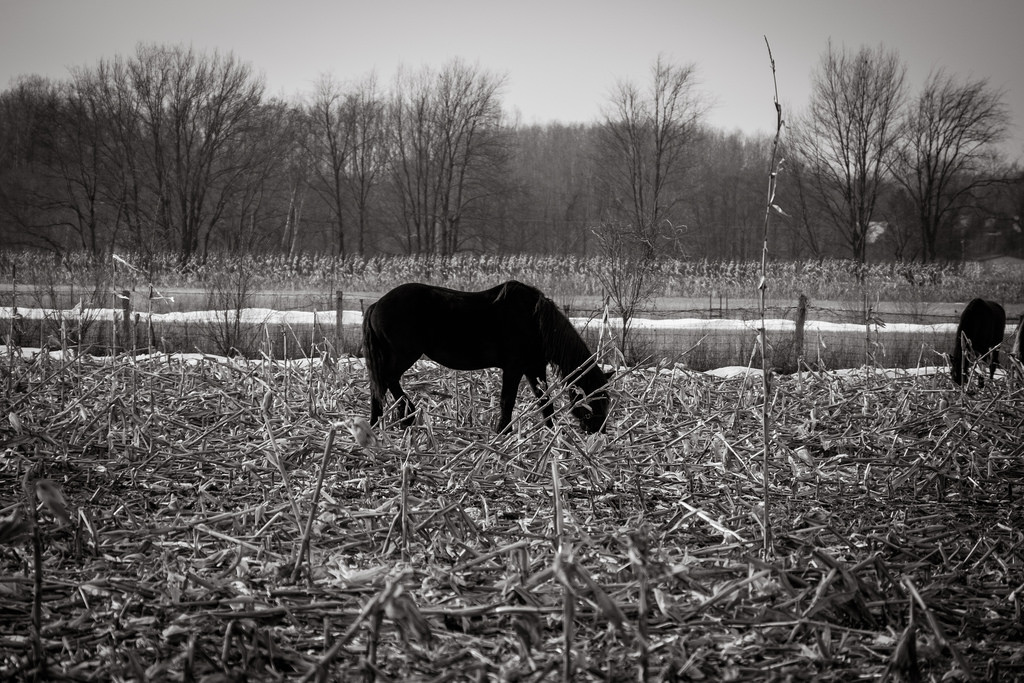 The weather for the coming weeks looks to be super wet, at least at the beginning, so not sure when I will be returning to the outdoors, but for now I am happy (enough) with having salvaged something this week.
Later.