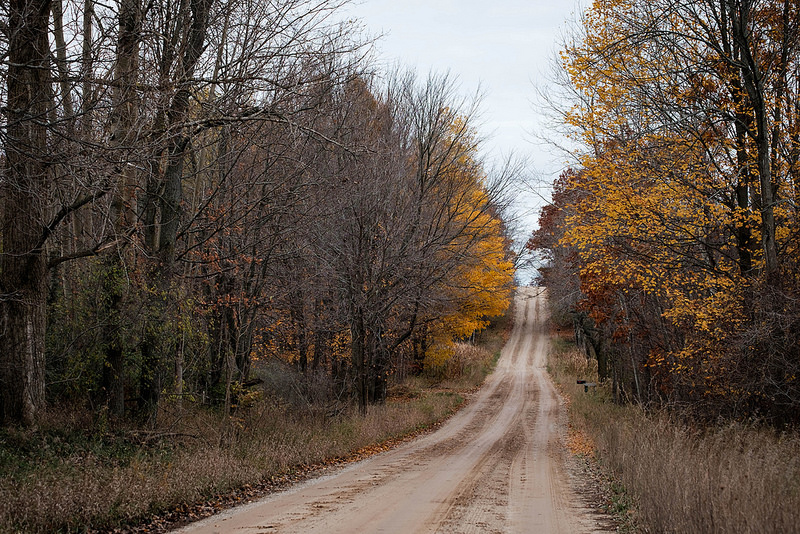 With the strong wind finally out of the area, I headed south for a dirt road ride on the fatty on Friday. After the rain of the previous days, the roads offered up a bit of everything: tacky dirt, wet peanut butter mud, deep ruts and soggy sand. I was happy with my girthy choice in bikes and even happier with my choice of cameras (the Fuji X-T10) and lenses (the Fuji 55-200mm f/3.5-4.8). The camera and lens set up is a bit heavy for mirrorless, but when you are on a 30+ pound bike, and weigh over 200 pounds yourself, what's another pound or so? Plus I really dug the results.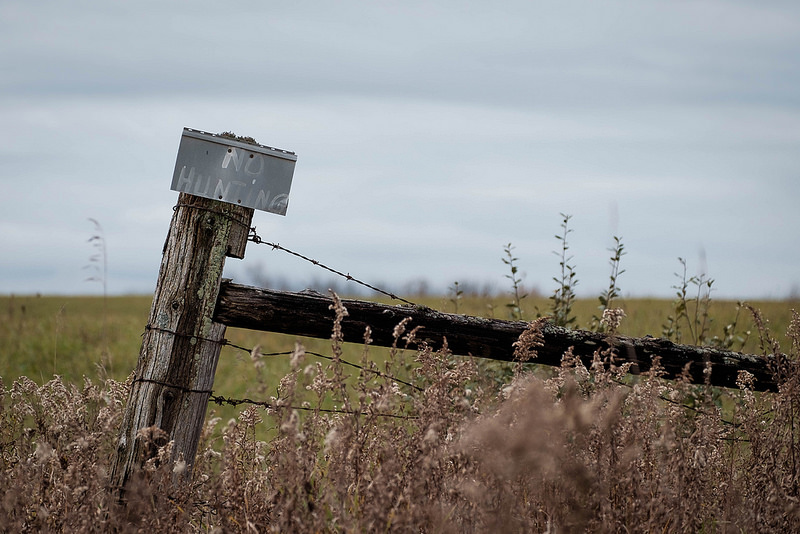 With Friday plans that included raking a up a shit ton of leaves from the backyard, slow roasting a pork for Friday night burritos, and some pixels that needed pushed, the ride would not be all that long. Of course it would be slow, and made slower by my constant stopping for photos. Just shows where my priorities are now.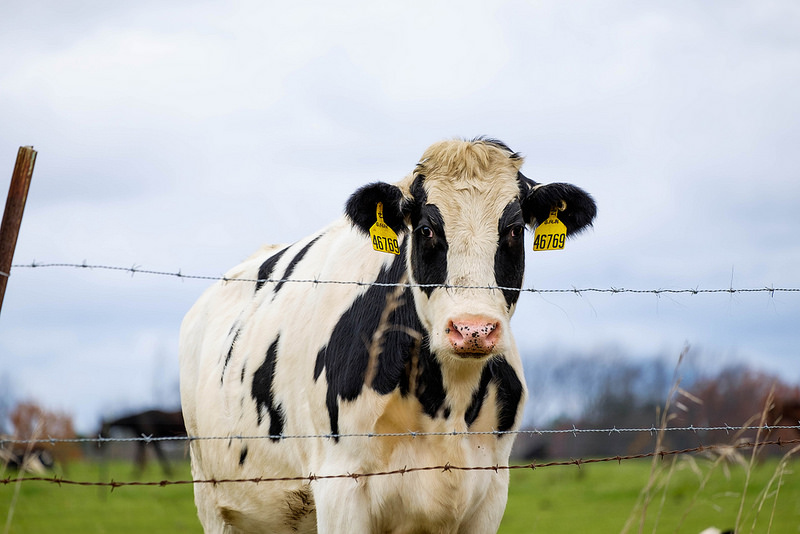 However I really didn't care; the ride was good enough for burn some beers off and I'm enjoying my new camera kit every time I use it. Just like my bikes are better bikes than I am a rider, this camera is no doubt a better camera than I am a photographer. Of course that doesn't stop me from enjoying them both!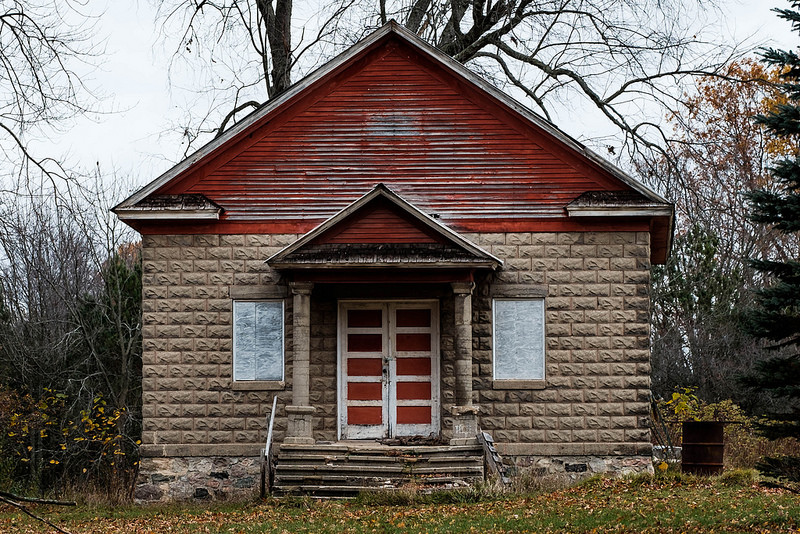 I was also glad to get out riding on Friday because there is more rain coming our way Saturday today and as I type it hovers just a few miles from here. Of course if I would have rode as soon as I got up instead of sitting here writing this dross and watching footy, I would be done by now. [EDIT: I did end up dragging myself out for a short 25 mile in the cold rain].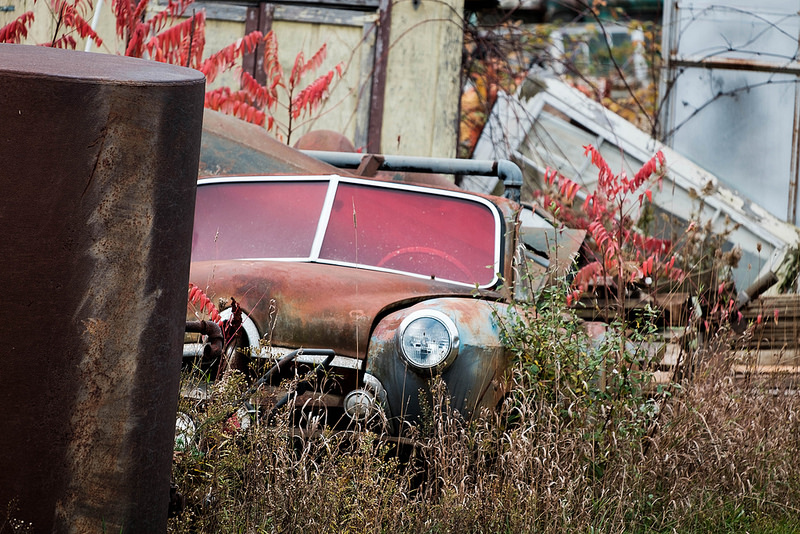 Riding probably won't happen again until Monday as B has his last match of the year tomorrow, followed by a team meal and Wifey is heading out of town for the week.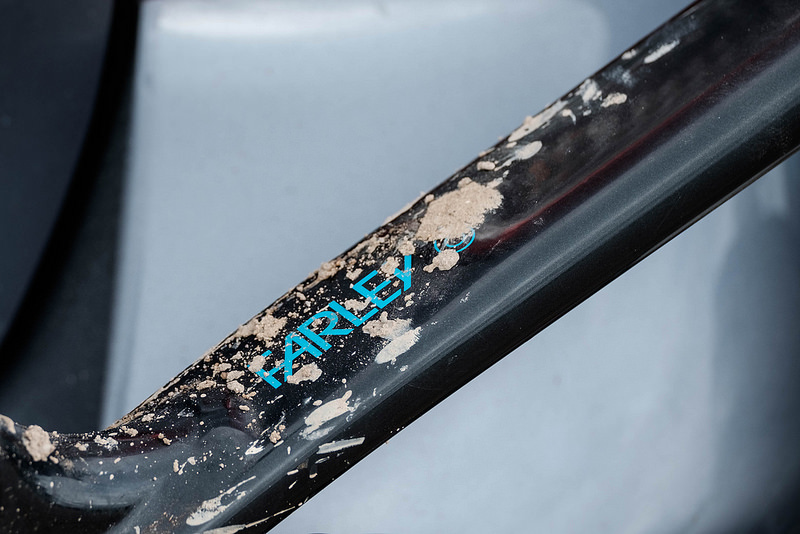 The rest of the pics can be seen in this Flickr album.
Later.