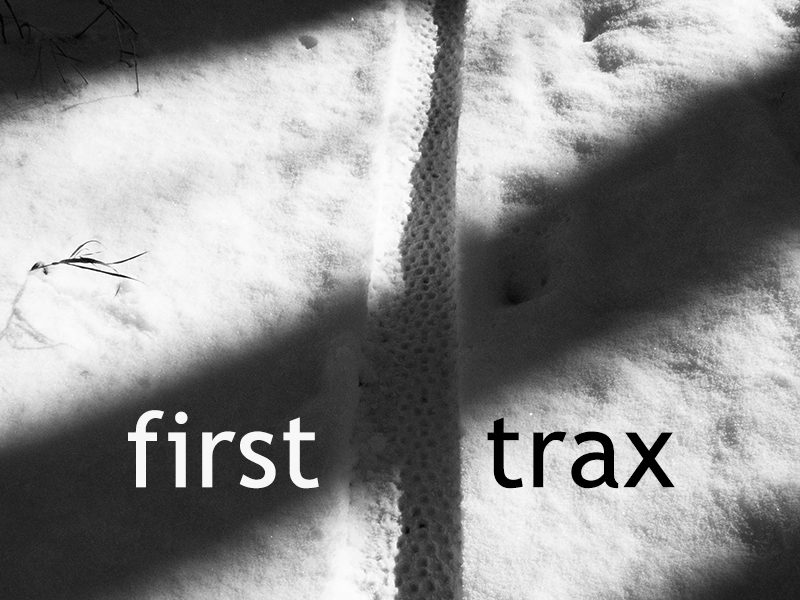 My plan to ride my bike on Friday was a fail. The winds were still just too damn strong. On Saturday there was a winter storm moving through, with little visibility, so I opted to run on the treadmill for a half an hour, then head down to Terry's Cycle to pick up some much-needed winter riding gloves before stopping by the Alma Grand Prix of Cyclocross course with my camera to click some pics of the reported "fun" ride that was going on there. The run, the gloves and the pics were all a success, even with only two riders (including the ride's organiser) showing up for the ride.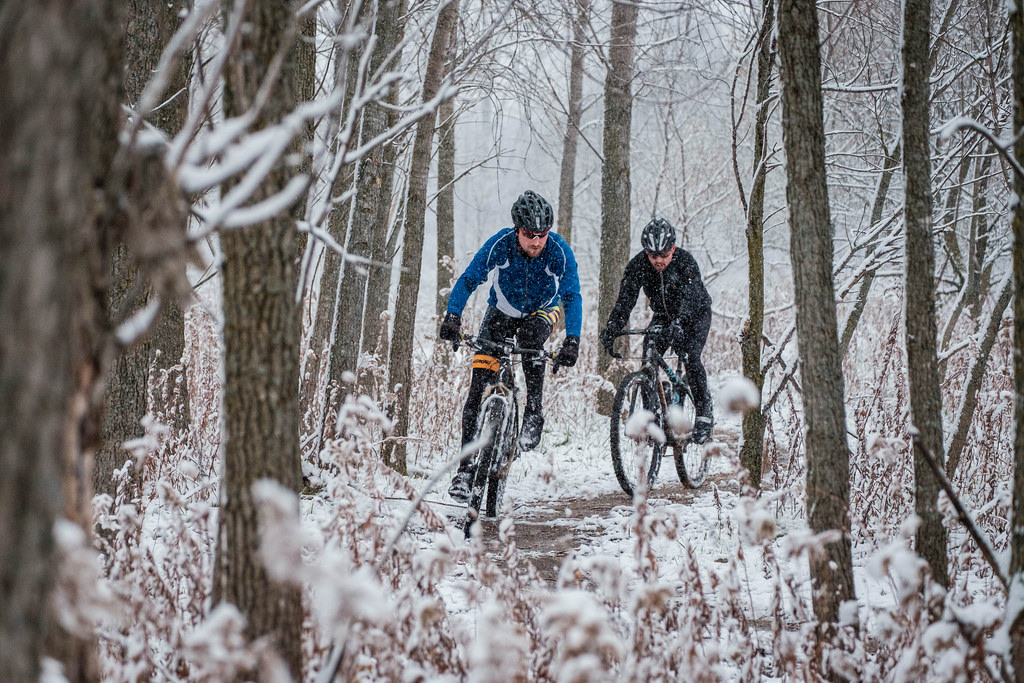 The only thing I regretted about my stop at the course was not taking my bike! My friends JB and Chris looked to be having a blast riding in the snow. Of course, I was having a blast taking photos of them riding in the snow, so I guess it all worked out.
With my new gloves in hand (no pun intended) and my ride stoke high from taking photos of JB and Chris out in the snow, I was looking forward to getting out for what I hoped would be a twenty-five-ish mile snirt road (snow-covered dirt road) ride on Sunday. The attempt was made, but aborted a hundred yards into the ride due to standing water, deep mud, and slush.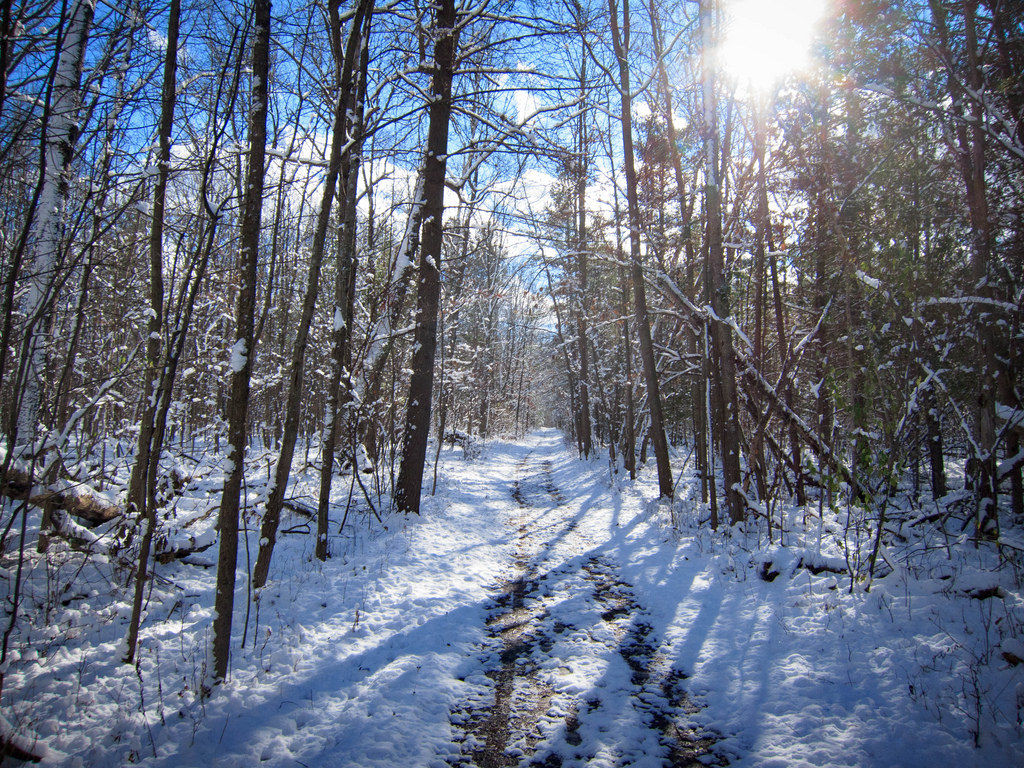 The day was salvaged however when I headed back to Meridian Park for a quick lap around the trails there before heading over to Deerfield Park for eight or so miles of two-track and singletrack on the Fatterson. It was my first tracks in the snow this season, and while I am not fan of winter, it felt damn good to be on my bike in the woods.
Ten miles total of wet road and snowy trail is not that big of a deal in the cycling department, but it's a huge deal in the mental department, especially with heading home to WPA this week for the Thanksgiving holiday.
For today's photos I reverted back to the Canon s95 due to all the slop. While it can't match the quality of the Fuji gear I have now, it's still a fine camera to stash in your pocket on a day like today, and it sure as hell beats a phone camera (IMHO).
Not sure what the coming week holds for riding. What I do know is that there will be traveling, stress, food, and for the love of God there better be some beers to be found somewhere!! Or at least a tall ass fucking bottle of tranquilizers.
Later.