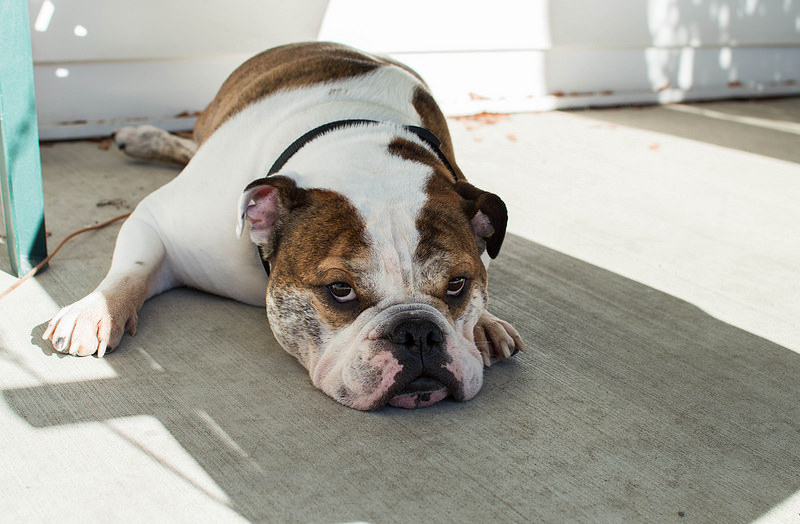 I was pretty spent after yesterday's ride. The steady, east winds during the last half of the ride and running out of fluids with 11 miles to go had me happy to spend the rest of my day and night on the porch with Jake (the dog), listening to music, and enjoying some well-earned beers before putting some burgers on the grill later in the evening.
I was resigned to not riding today (Sunday); I'd had enough of the oppressive wind and was looking forward to sleeping in, watching more footy (I never seem to get enough) and being a waste of a human being whilst my family is away in Pennsylvania.
But with my week's mileage hovering at 172.9, as much as I wanted to lay around, I just couldn't. Surely I could muster up the balls to get a mere 27+ miles in and put myself over 200 miles for the week. Something that I haven't done in quite some time. Probably not since my days of thinking I could/should/wanted to race my mountain bike for long distances.
So I rode. There was more of steady, rope to the attic wind coming from the east, but I figured I could easily bust out thirty miles and give those easterly winds double middle fingers the whole way home. And I did.
Despite the wind, most of the ride was OK. I would mostly be heading north and south, with a few turns here and there to curse the wind, but it was all good. I think it was mostly "all good" because I was closing in on a goal. Not sure why going over 200 miles this week was a goal, but it was. Some of it was surely knowing that the more miles I put in, the more calories I would burn and the more pounds I could lose to get back to feeling semi-OK with myself (down almost 10 but 19 more pounds to go before that happens), and some of it was proving that I don't need to race my bike to accomplish goals on the bike.
I ended up doing a thirty mile loop and finished the week with 202.6 miles and 13+ hours on the bike. Those are numbers that I would have been more than happy with back in my racing days. Now I am more than happy with them just being a wide wasted, dim-witted, beer drinking, pasta inhaling, pizza loving hobby cyclist.
I'm not [that] stupid, I know that rolling 200+ miles doesn't really mean anything. Hell, most expert class racers are doing more than that and God knows what sort of time and miles the pros are doing these days. But, I don't care. The past four years have been a challenge: the mental challenges of XXC folding and the fruitless job searching that has  followed combined with the physical challenges of dealing with another blood clot and added weight gain from not giving a fuck, too much fatty foods and too much beer from said not giving a fuck, really took its toll.
But the truth is, I do give a fuck. I love riding, I love my family and have come to realized that I don't need a "career" to define who I am, I don't need food, excessive alcohol or bike racing to make me feel good. What I need is time on the bike. That is MY time. That's when I zone out, get creative and find some semblance of inner peace and borderline religion.
I'd be lying if I said I didn't I miss racing and I'm not saying I won't ever race again, but I really don't care if I ever do. It turns out that what Eddy Merckx once said still rings true– "I got enormous pleasure simply from riding a bike. So I guess racing was a reason for riding it more." That is very, VERY true. But even when the racing goes away that pleasure is still there. Sometimes it just takes a little while to find that out.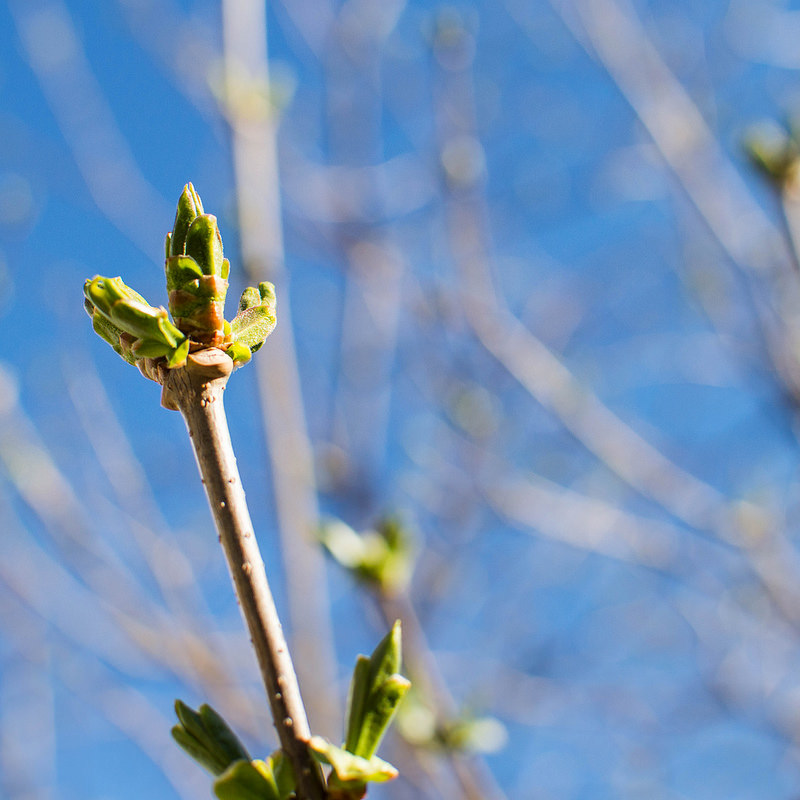 The past week has been great: Spring is springing up (as you can see in the photo above), I got plenty of miles in, I already have a severe, goofball cyclist sunburn and I sent off a resume for a local job that is ACTUALLY in my field. The week ahead looks to be rainy and cold with fewer opportunities to ride– Such is life. I will get out when I can, and if I don't I will ride the trainer, run on the treadmill and know that my legs are up for the challenges ahead, I have an awesome new bike to help carry on that "pleasure" of riding my bike and I can still accomplish goals on the bike, even when they have NOTHING to do with racing.
Later.