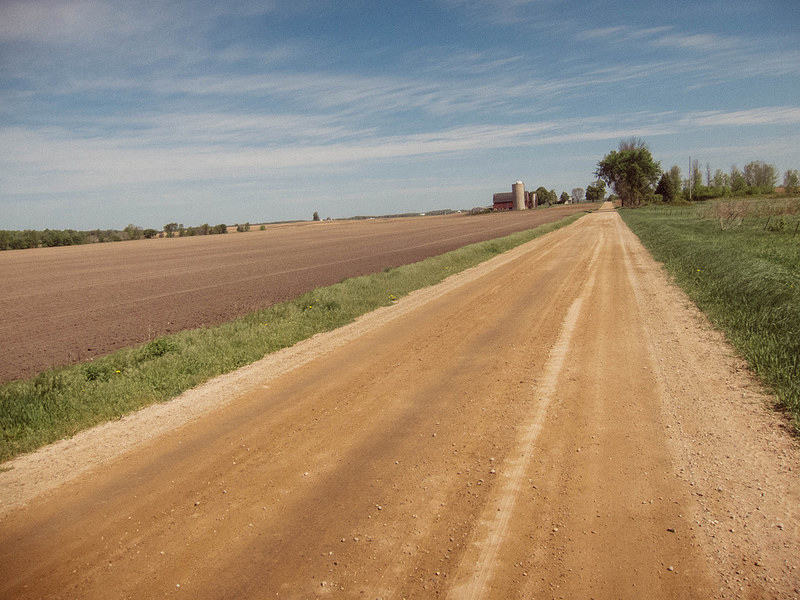 After spending 8.5 hours with my ass puckered on Wednesday, waiting to screw something up on my first day at the shop, I slept like a baby last night* : a six-foot one, 200+ pound, shaved legged, beer bellied, Morrissey haired, love handled, bike riding, wanker-like baby. Despite that lengthy, yet still abbreviated, list of my handicaps, it still managed to feel great.
With a good sleep accomplished, I was up as per usual at 6 AM to get the boy fed and off to school before sucking down a few cups of Bust Ass coffee and a gourmet PB&J sandwich (nothing gourmet about it). Then all I had to do was some laundry and dishes before I stuffed my bodice into my kit and headed out on the Boone.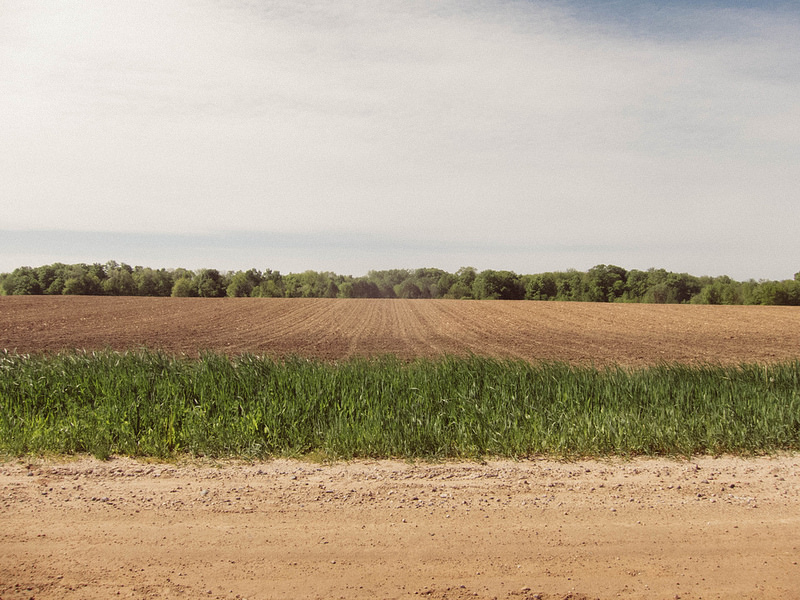 Things have turned more than a tad chilly here in Michiganderburgh, so I did wait until 10 AM when things warmed up to fifty, whole May degrees before I rode.
Once out riding it is pretty easy to warm my gelatinous frame up, so I shunned arm and knee warmers and embraced my thick blood, thick layer of blubber and the crisp semi-spring temps of Michigan.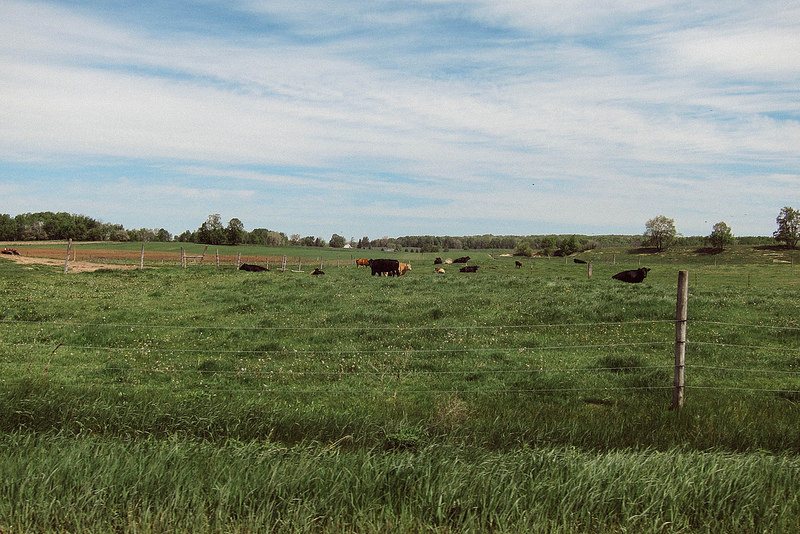 My plan was to head south of town today, until I got to the turn south and decided to go north. Then my plan was to do the same 37 mile ride that I did on Monday. Then I ran into a crop sprayer being refueled in the middle of Battle Road, so I took a detour south to Denver before popping back up to Battle later in the ride.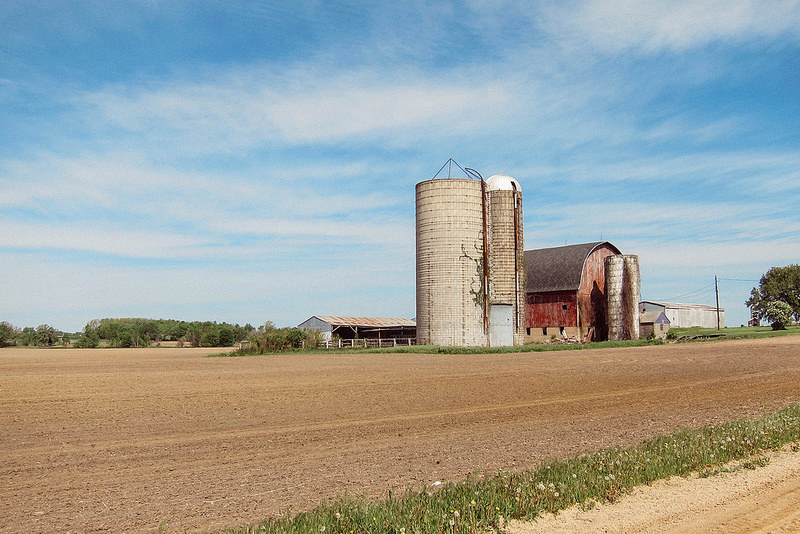 I probably could have snuck by the giant machins in the middle of the dirt road, but I didn't want to risk damaging the farmer/cyclist relationship that I have worked so hard to cultivate over the past five years. I'm joking of course, it was more that I didn't want sprayed in the face with chemical fertilizer or pesticide.
Even if the temps were a good thirty degrees lower than my ride on Monday, it was nice to get out on the Boone again. Every time I ride that bike I love it more. I should probably get a little more into about that bike at some point, but feel it might come of a bit too masturbatory.
I didn't do my planned southern route that would have given me near fifty miles today, but I did have a good ride and squeezed in a whole one mile of dirt than I did on Monday. Who the hell says I don't push the very limits of my physical endurance??? Jerks.
Back to the shop tomorrow for more bike slinging and more ass puckering as I try not to screw too much up. Looking forward to the holiday weekend, miles on the bike, and the last weekend of Premier League football. C'MON YOU HULL! Steve Bruce can NOT go down!!
Later.
*NOTE: Two grilled hamburgers, a plate of oven fries, four Torpedos and a shot of Zzz-Quil helped immensely with my babyish sleep.