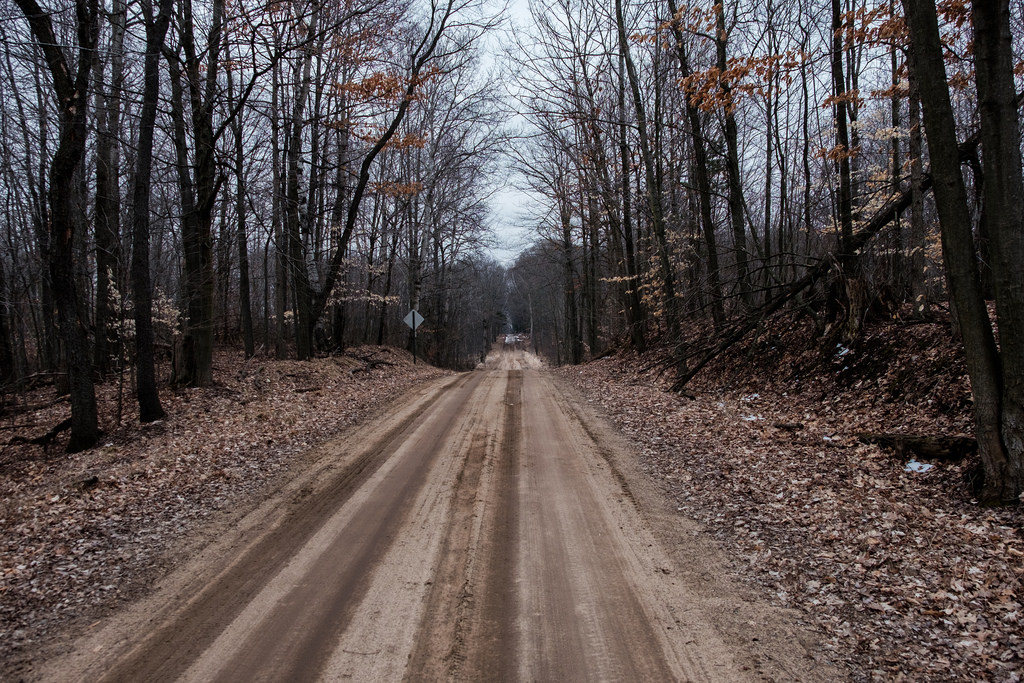 What a strange week of busy work, doing stuff, riding, and weather.
Amazingly enough, I got three rides in this week. All three were rather short but all three were good, and different in their own way.
On Tuesday (of which I already senselessly blabbered on about) I headed north from the house and did a chilly ride that was a mix of pavement and dirt roads. The dirt roads weren't too bad considering the rain we had, and my time on the pavement wasn't too bad either with little traffic and tolerable winds. I added to my "doing stuff" by walking 3.5 miles at the soccer complex during B's practice later that evening.
I don't "get" walking, but this spring I've decided that I would try to do some so that the hour and a half I'm at the soccer complex each night is used for something more than just gawking at soccer moms and eavesdropping on family drama in the parking lot from the front seat of my car, so, I started walking the paths around the complex.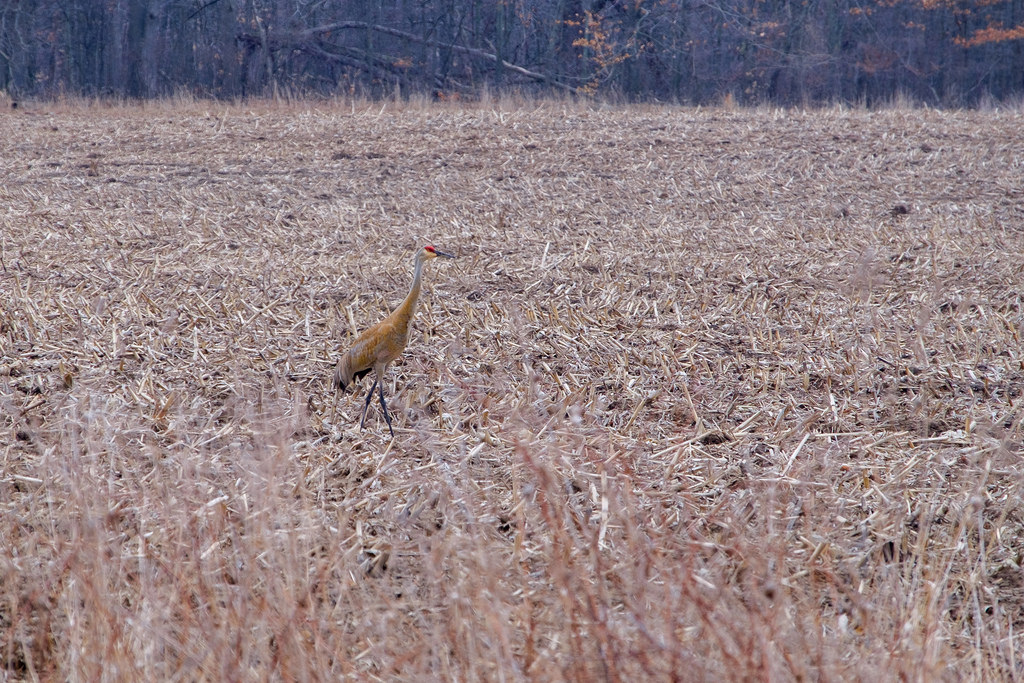 In a perfect world, I would be jogging the paths, but until I lose about 30 pounds there is no way that's going to happen in public. So I walk while I listen to podcasts, sad bastard music, and indie rock on my Steve Bartman approved headphones.
So far I've been doing about 3 miles a night. That's about my limit before I get bored or start feeling a little too creepy walking multiple circles around groups of 7-year-olds—and the aforementioned soccer moms— as B and the older kids practice on the full-sized pitches nearly a mile away. It's no workout, but it's something to do and it helps me digest the Early Bird Special suppers I need to make before making the 45 minute drives on practice nights. I digress.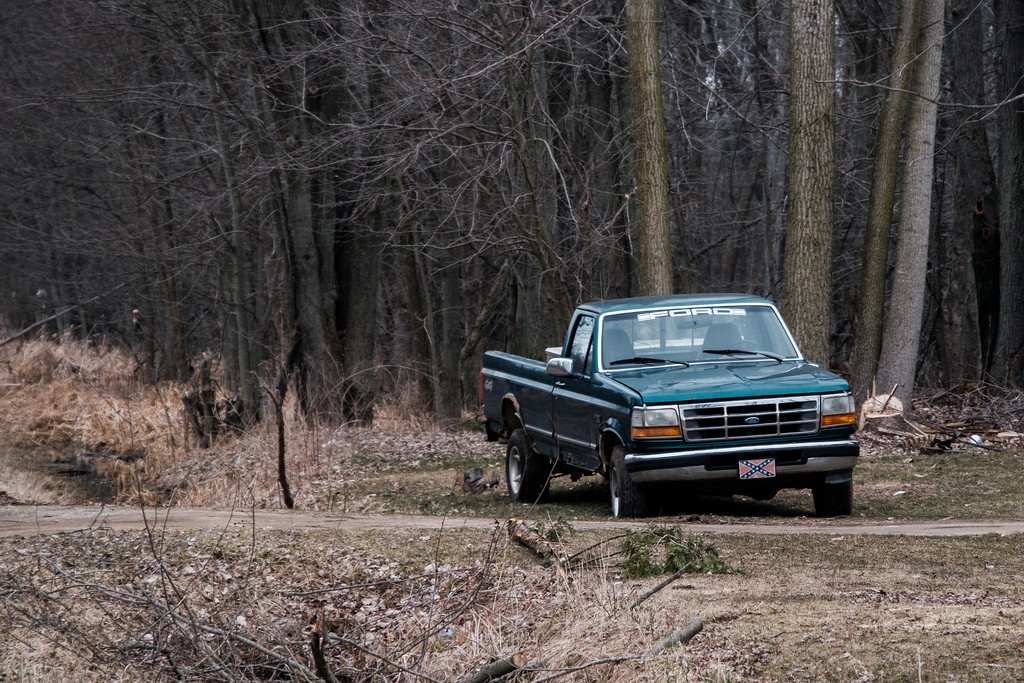 Wednesday I headed south of town for a ride on dirt roads. I knew I was in southern Isabella County due to the number of Confederate flags on pickup trucks I saw. Lots of folks up here in the north really enjoy celebrating their southern heritage. I assume that's what they are doing and are in no way are saying "look at me, I'm a #MAGA racist redneck." Jackasses.
The dirt roads to the south were in way worse condition than those to the north and were rutted and pockmarked by Amish horses and buggies. There was also a bit more standing water, mud, and occasional stretches of snow. Additionally, my ride time had me riding under gray skies and in way colder temps than I would have been had I been able to go just a few hours later; this made things less than fun at times but I'm not gonna bitch too much about being out on my bike with my camera.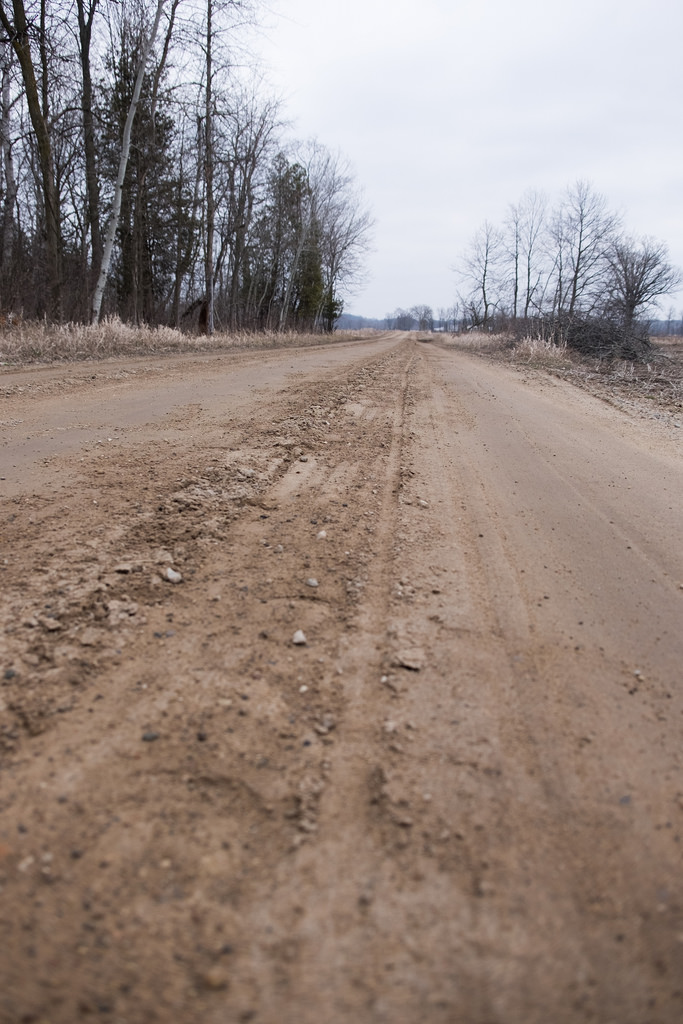 It had rained overnight and I hadn't planned on riding on Thursday morning but the warm morning temps and sunshine were too hard to pass up. I was also pleased to look out and see that the trees were hardly moving. With that in mind, I hurriedly got into my kit, gathered my gear and headed out for my 23-mile Plèasant – Bêal – Plèasant road ride. Yep, 100% on paved roads for the first time in almost a year; it was just as unfun as I remembered.
In the time it took me to get in my kit the wind had started up. It didn't look too bad, at least until I got out of the cul-de-sac, then the wind seemed to get stronger and stronger until I was pedaling westward on a flat paved road giving my all to get over 9 MPH! Sweat, snot, and cuss words flew back in my face as fast as they came out of me. I was unhappy.
After what seemed like an eternity the loop now took me to the east. I stopped for a photo and drink of water and then let the 25-30+ MPH winds push me home.
The ride wasn't the most fun, but with the weekend calling for ice an snow I was happy that I got out to enjoy a brief ride without winter gear on.
Most of Friday was spent at the shop, doing my best not to fuck things up too much while Chris was taking "that Oriental girl" 1to an appointment with her doctor. The rain and coming ice and snow storm made for a slow 5 hours but it was nice to hang at the shop for a bit and have a great excuse not to ride in the rain and gusting wind.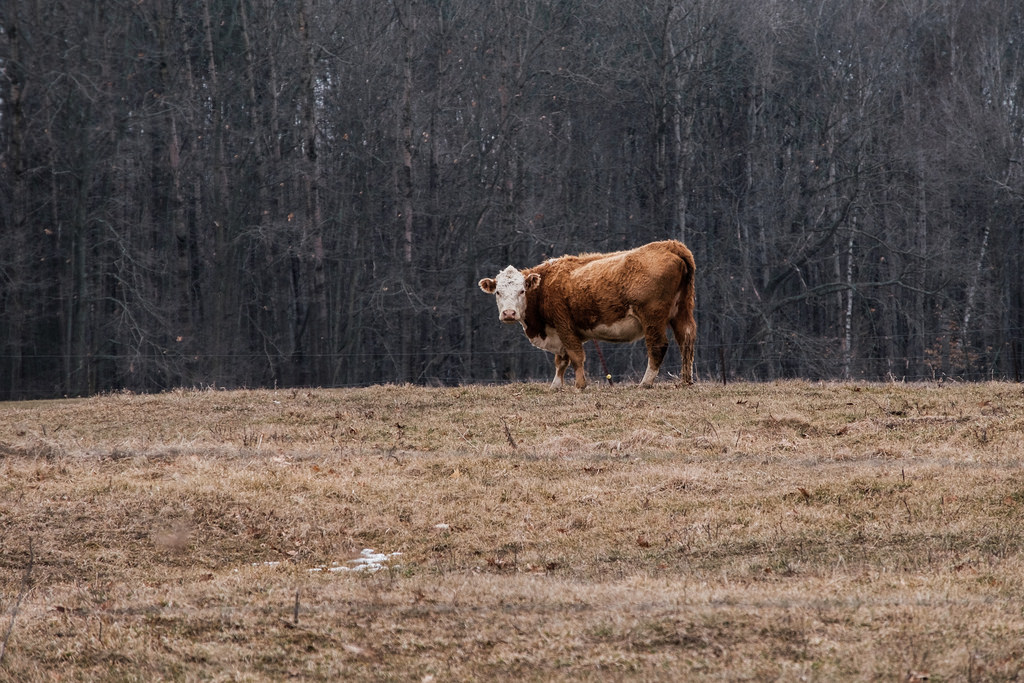 Due to the pitches flooding from the heavy rain, B's first game scheduled for later that evening was canceled, and due to the ice and snow that is now coming down, Sunday's game has been moved to an indoor facility. Oh, Michigan…
As I type this there is snow, ice, and heavy wind pelting mid-Michigan. I can't say I'm real happy about all that, but it's pretty typical for this place; this time next week it's supposed to be almost 60˚.
Here's a gallery of photos from the past few days. Click on the pick to enlarge and navigate.
Later.
---
Take no offense to this, this is a semi-inside joke about Chris' gal-pal/my fellow employee (Can I be considered an employee if I work just 5 hours a week?) who is from Austria. Recently a customer came in and asked Chris who the Oriental woman he spoke to on the phone was. This did not go over well with her as she speaks better English than most Americans I know, not to mention it's freaking ignorant on many levels.