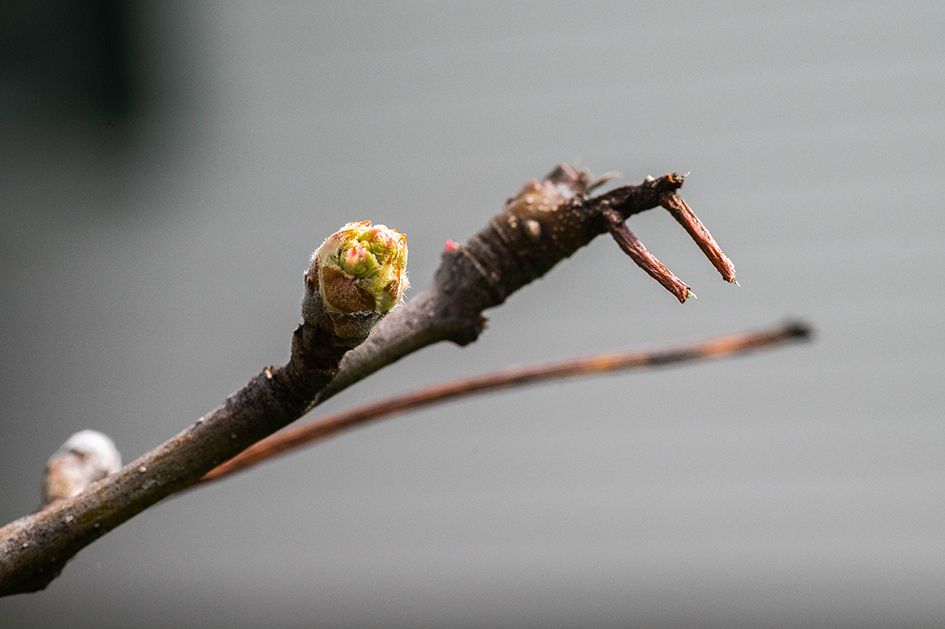 NOT REALLY QUARANTINED DAY ____.
Another weekend of Pandemic-A-Go-Go-ing is in the books. That Go-Go-ing offered little of anything other than a short ride on Saturday, a brief escape to the woods with my camera on Sunday, and more attempts to forget what modern life has become via spirits made in Cameron Bridge.
Apparently, Sunday was Easter Sunday. If you're a hell-bound heathen like myself, that means that it's Sunday except there is a creepy as fuck bunny involved who is intent on giving kids diabetes. In other words, I opt out of the holiday and do normal Sunday activities that are made less normal in the days of the COVID.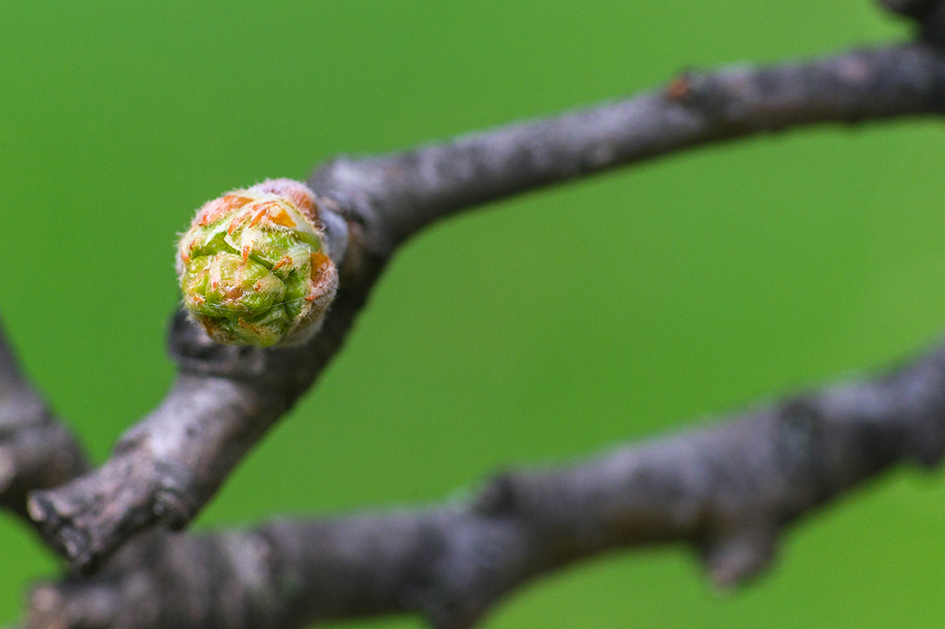 With no footy to watch (although I did watch a 2015 replay of Bayern vs. Barça), and my laziness turned up to 11, I slept in (SURPRISE!), sat around in my own fart stink drinking coffee for a bit, got a shower, then fooled around with a vintage macro lens in the back yard before going for a walk at the Sylvan Preserve.
The warming temps, calm air and gray skies would probably have made for a good dirt road ride, but in the battle of Laziness vs. Jason, Laziness won on a TKO. So in the woods, I soon found myself.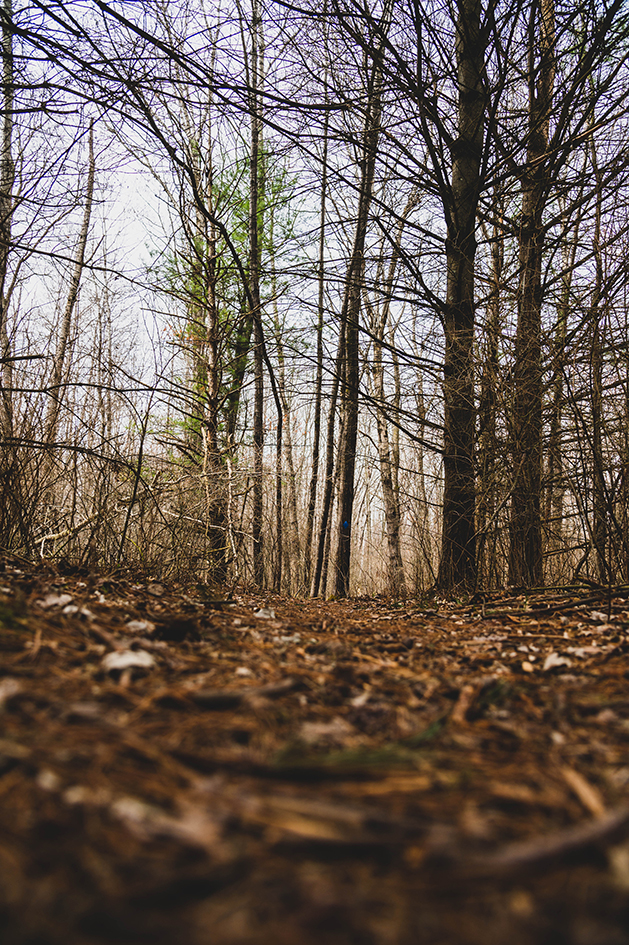 There was one car in the lot (briefly) when I arrived, so I headed out the less popular counterclockwise direction of the trail in hopes of avoiding people. Not for any COVID related reasons, just, you know, people.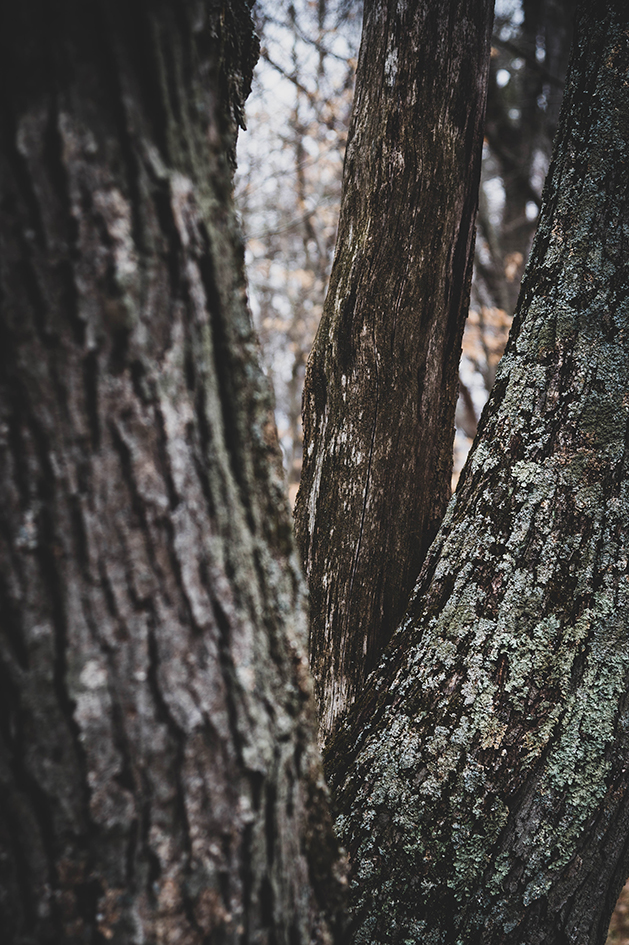 I walked, I took photos, and soon found myself on a bench overlooking the river contemplating life's shit show. Probably the same one I'll be sleeping on in a few months time using an empty bottler of gin as a pillow.
There was a random rock sitting on the bench that made for excellent company. I meditated a bit as I watched the river meander by, talked out loud, the rock listened intently, and a few minutes later, an old friend recognized my head from behind (apparently the back of my head is very recognizable) as he and his girlfriend hiked along the trail. We talked for a few minutes from a distance, and then we each moved on.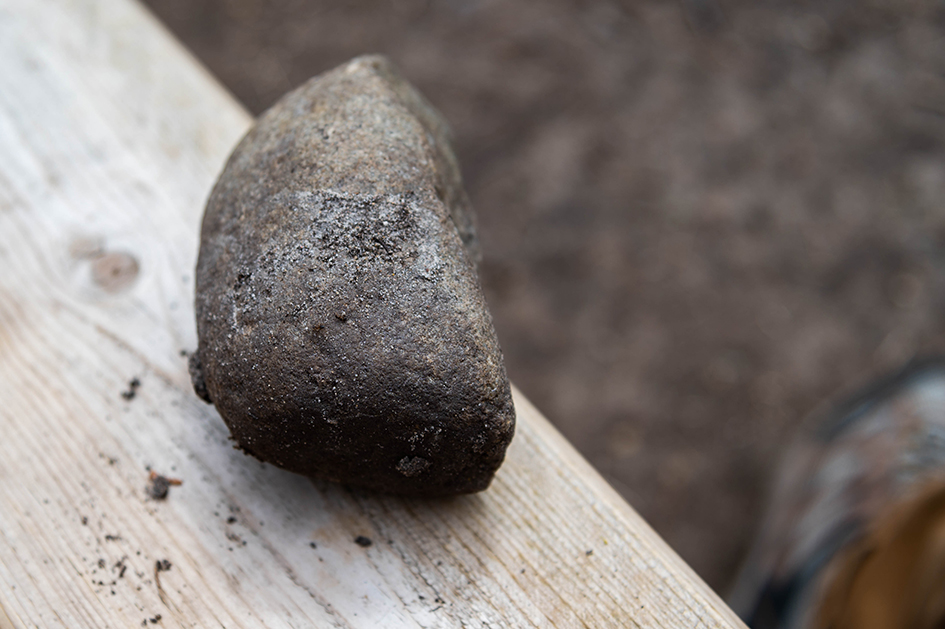 Soon I found myself off the trail in the leaves photographing another friendly garter snake as if I was a younger, fatter, less talented, unintelligent, American version of David Attenborough). As I was snapping away, a family from my neighborhood walked up from the landing on the riverbank.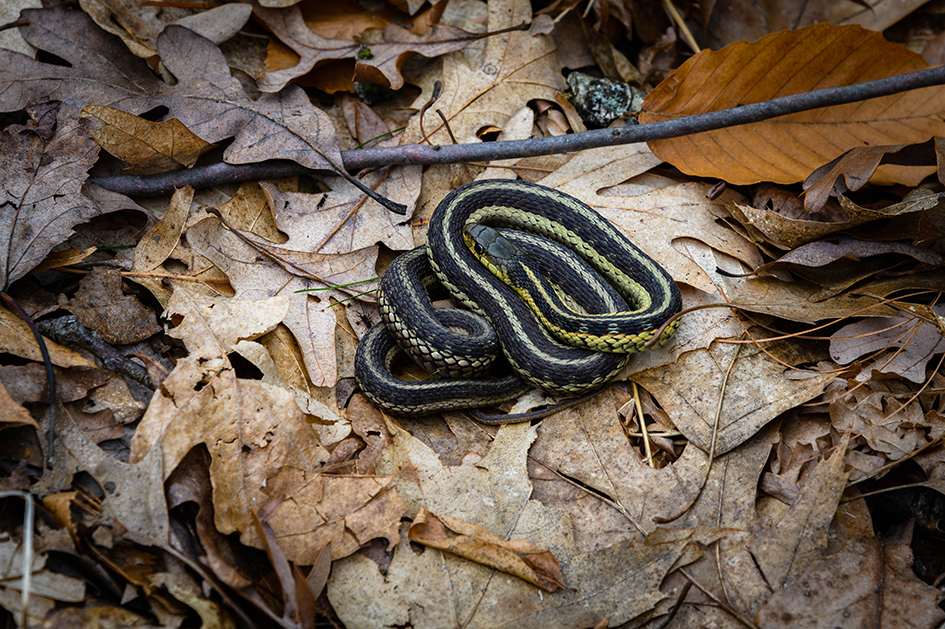 We chatted a bit about school, soccer, and Mount Pleazy Pandemic life from a generous distance before they continued on their walk, and I continued on snapping photos of the snake, who was very patient with me and remained at my feet the entire time I conversed.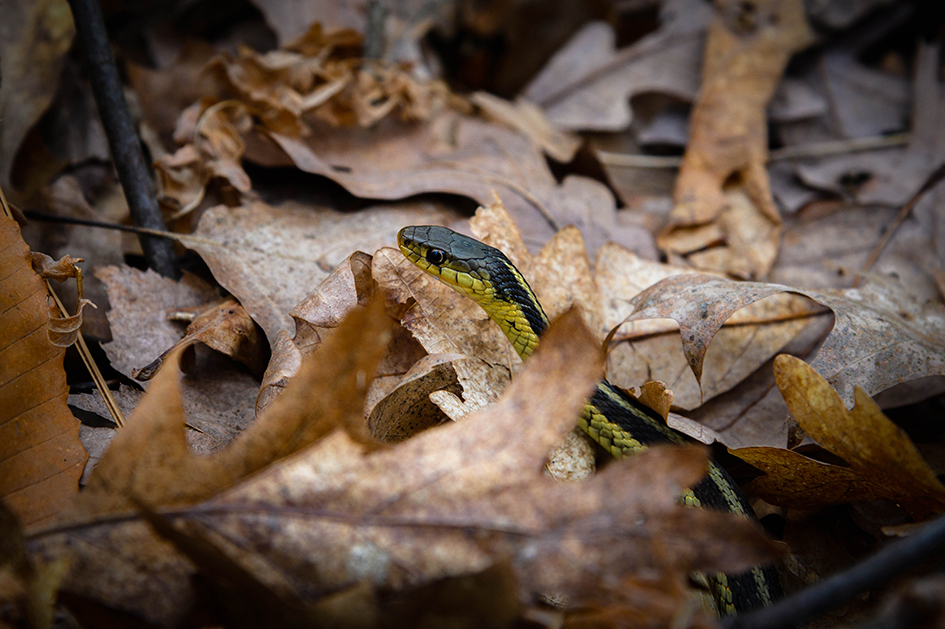 I would never describe myself as a people person (I like roughly 17 people and love only a handful), and I admit that I'm extremely anxious for this whole mess to end, but I will say it's been great seeing so many folks out walking around the neighborhood, hiking the nearby trails, and biking during this time. I hope in the future people remember how amazing it was to put the problems of the real world aside, get outside, and breathe the fresh air. As well as the joy of running into friends and neighbors in the flesh. There is so much out there beyond the world of social media—that actually makes us less social— and the screens of our TVs, computers, and phones.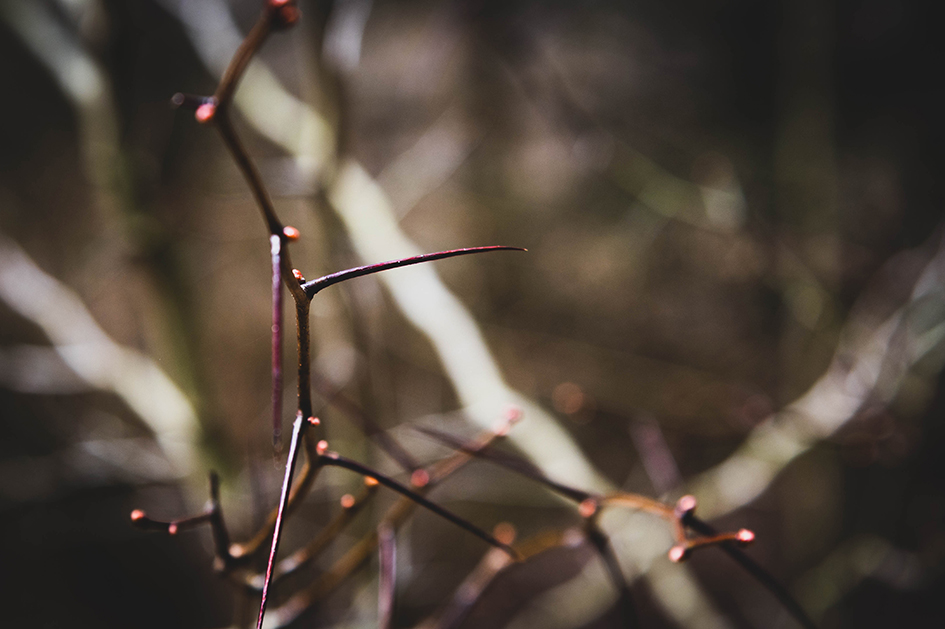 With that said, I was happy to arrive home and see B and Wifey getting ready to head out to the kicking wall at the soccer field. B was going to get some touches in, and Wifey was going to shag wayward shots. It was nice to see them blow the housebound stink off of themselves.
As I type this, another week has started. It's gray, wet, and the wind is gusting well over 40 miles an hour at times. There's no school, no gym, not lifting heavy things for no reason, no practices, and no work; our daily routines are a shitty mess. Still, I have a feeling at some point I will find myself outside dodging flying tree limbs, garbage can lids, and air-born babies. Oh well, it beats dodging flying droplets of COVID.
NOTE: THIS POST WAS EDITED MONDAY AFTERNOON DUE TO BOREDOM AND RAGE.
I sort of left the house by going for the week's groceries/booze at Meijer. While I was there, I saw a man dressed head to toe in mismatched hunting camo (are you hunting ducks or deer, dude??) wearing an American flag bandana over his face and a Trump 2020 hat. The irony of this Trump hat-wearing dick smack sporting a face mask to protect himself from the virus that his Supreme Leader failed to take prompt action on because he thought it was a well-orchestrated Democratic scheme to make him look bad—by infecting millions, and killing over 100,000 people globally—was surely lost on him. As was the fact that he was wearing "Old Glory" as a germ catcher. The next time I wear my bibs with the "stars and bars" chamois, I better not hear one word from ANYONE! Fuck that guy.
Later.